Awards Season
Big Stories
Pop Culture
Video Games
Celebrities
From Picture Quality to Smart Features: How to Find the Best 4K TV on the Market
Are you in the market for a new television? With so many options available, it can be overwhelming to find the best 4K TV that meets your needs. From picture quality to smart features, there are several factors to consider before making a purchase. In this article, we will explore the key features that make a 4K TV stand out from the rest.
Picture Quality
When it comes to choosing the best 4K TV, picture quality is paramount. The term "4K" refers to the resolution of the screen, which is four times higher than standard high-definition displays. This means you can enjoy sharper and more detailed images on your television.
One important aspect of picture quality is color accuracy. Look for a TV with a wide color gamut that can reproduce vibrant and lifelike colors. Additionally, high dynamic range (HDR) technology enhances contrast and provides a wider range of brightness levels, resulting in more realistic images.
Another factor to consider is motion handling. A good 4K TV should have a high refresh rate and effective motion smoothing technology to minimize motion blur during fast-paced action scenes or sports events.
Smart Features
In today's digital age, smart features have become an essential part of any modern television. When searching for the best 4K TV on the market, consider what smart functionalities are offered.
Most smart TVs come with built-in Wi-Fi connectivity, allowing you to access streaming services such as Netflix, Hulu, and Amazon Prime Video directly from your television without needing an external device like a streaming stick or gaming console. Some models even offer voice control capabilities through virtual assistants like Amazon Alexa or Google Assistant.
Additionally, look for TVs with app stores that provide access to a wide range of applications beyond just streaming services. This allows you to customize your TV experience and download apps for news, weather, gaming, and more.
Size and Design
The size of your 4K TV is an important consideration. It's essential to choose a size that suits your room and viewing distance. A general rule of thumb is to sit at a distance that is about 1.5 to 2 times the diagonal screen size for an immersive viewing experience.
Consider the design of the TV as well. Thin bezels and a sleek profile can enhance the aesthetics of your living space. Additionally, check if the TV comes with a stand or if it is wall-mountable for added flexibility in placement.
Price and Brand Reputation
Lastly, consider your budget when shopping for the best 4K TV on the market. Prices can vary greatly depending on the brand, size, and features of the television. Determine how much you are willing to spend and compare prices across different retailers or online platforms to find the best deal.
Brand reputation also plays a role in ensuring quality and reliability. Trusted brands often have better customer support, longer warranties, and consistent performance over time. Research customer reviews and ratings to get an idea of how satisfied other buyers have been with their purchases.
In conclusion, finding the best 4K TV on the market involves considering factors such as picture quality, smart features, size and design, as well as price and brand reputation. By taking these aspects into account, you can make an informed decision that suits your preferences and budget while enjoying stunning visuals and advanced functionalities in your new television.
This text was generated using a large language model, and select text has been reviewed and moderated for purposes such as readability.
MORE FROM ASK.COM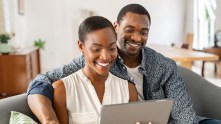 Win a Fortnum & Mason hamper by taking part in our short survey
Latest news
Target news
The Shooting Show
Competition
Sightmark Wraith 4K review
Foxer Mark Ripley takes the new Sightmark Wraith 4K on patrol, and puts the night vision viewer through its paces .
As most readers will be aware, I'm a fan of the Sightmark Wraith HD, which offers exceptional value for money and a range of features. So when Scott Country sent me the latest addition to the Sightmark stable, the Wraith 4K Max, I couldn't wait to see what improvements had been made in this much-awaited night vision scope.
This new model is far from just a better processor in the old housing. In fact, there's nothing similar between the two at all, except the name! The first things that struck me when opening the box were the new modern shaping of the scope and the lack of buttons on it.
There is a dial/push button on the top of the scope, which acts as a zoom when in shooting mode, and then offers the ability to scroll and select through options when using the menu functions, which is laid out much easier in a circular carousel format, and uses symbols for each option.
There are also two other buttons left and right of the centre dial on the sides of the scope, the one on the right side being the power button, and the one on the left to operate the inbuilt video recording or take a photo. Both these buttons sit flush with the casing, which could make them difficult to locate in the dark, especially if wearing gloves.
Another thing I noticed was that the objective lens was slightly smaller than the original Wraith, which seemed strange to me, as the updated 4K offers a wider field of view, and needs less infrared illumination – but this didn't seem to have any negative effects.
Sightmark has also made the decision to move the Picatinny mount for the IR from the top of the scope to the left side, which initially concerned me, being a left handed shooter using a left handed rifle. I fitted my usual IR to it, which sits in a Wicked Light quick release torch mount, just to see if it would foul the bolt throw.
I found that I had to move the IR forward to get the bolt to clear, and although it's perfectly useable, it is still rather close for rapid bolt cycling. The joy of being left handed is you learn to adapt and overcome in a right-handed world – and to the vast majority of right-handed shooters this will probably prove an ideal location for the IR.
As I would expect from Sightmark, the scope is nicely made and looks sturdy. The power supply has also changed from 4xAA to a fitted rechargeable battery, which can also be charged from an external power bank if need be, although the inbuilt battery should have more than enough power to last a full night's foxing.
Like the Wraith HD, the 4K features a colour day screen and a green screen option for night use, as well as the standard black and white. I was always very impressed with the clarity of the colour screen on the HD model, but the new 4K image is better still, giving an amazingly crisp image for a digital scope, and I'd be just as happy using this scope in daylight, as I would a traditional day scope for target shooting or even hunting.
Likewise, the nighttime image through the scope is very clear, and even as you work up through the 1x – 24x zoom the image suffers little pixelation. It's worth pointing out here that the zoom increments can be adjusted to your preference, so you can step up the magnification from minimum to maximum in as few as eight clicks of the dial, or if you prefer finer adjustment, you can alter it as many as 80 times.
I found the eight click setting the most suitable for foxing, as such fine adjustment isn't needed, and I prefer to be able to locate my target and quickly zoom in.
Reticle colours and styles can also be selected to your preference in the menu along with all the usual brightness and contrast options, and even different video quality options can be selected. What most potential users will want to know about this scope, aside from all the options and settings, is if the thing is any good, how clear it is, and how far could I shoot a fox at with it – so here goes.
Yes, it is a good scope and very user friendly. It also has to be the clearest digital scope I've used, and with regard to range, like most night vision it very much depends on the IR you use.
I found that the PBIR laser worked well (as it does with almost all the night vision I've used), and realistically with this set up, shots out to 300 yards or more would be achievable – assuming you were familiar with the ballistics of your rifle.
So after initially zeroing the rifle, which was quickly and easily done using the 'one shot zero' feature – plus a couple more shots to tweak and confirm, of course – I was off out foxing with it.
After a very quick look around the farm, I bumped into a youngster out behind the barn, and had no problem drawing it in to a safe area and shooting it about 60-70 yards away so no real test. Nevertheless, it was impressive to see the clarity of a fox in the scope at this distance.
I took it out again a few evenings later on a dedicated fox control evening, and shot another three youngsters between 60 and 90 yards – again far from challenging, but I did use the scope to identify a heat source I'd picked up with the thermal.
I could clearly see it was a fox cub that was out around 400 yards from me, although I did need to play about with the PBIR laser to tighten the beam onto such a distant object.
I'm aware that this unit is an early model, and there will no doubt be a run of updates coming for it, which will tweak certain aspects, and hopefully this will be one. It performed well out to around 200-250 yards using the laser, but much past that and I found I needed to focus the IR into a tight spot beam, while the older HD model didn't seem to be so fussy.
I like to set the IR and pretty much leave it alone, which I struggled to do with the 4K's wide field of view. It meant I only had a circle in the centre of the screen, illuminated at close range.
This wasn't a problem if I zoomed in, as this quickly filled in on the first or second magnification increment, but if I wanted to remain on base mag and have a full field of view, I would need to adjust the IR back to 'flood'.
For general foxing ranges it isn't really an issue, though. It's only when you spot something with the thermal at, say, 400 yards and want to confirm that it is or isn't a fox that you need to adjust the IR – but it's something I do regularly in the large open area on which I shoot.
One improvement I was really pleased to see was that the 4K also records sound on the videos, which was always something that really niggled me with the HD Wraith, as it always makes for much better viewing with sound.
Like the HD version, the 4K is also supplied with an IR, which although small and basic does do the job realistically to 100-150 yards, so for general foxing it's certainly useable, and more than enough for rimfire or air rifle use. If you really want to use the Wraith to the best of its ability (like any night vision) then an aftermarket IR or laser is a worthwhile extra.
The new 4K is sure to be popular with night shooters wanting the clearest image and in a realistically priced unit, although I'm sure the standard HD version will still remain a strong seller, as it remains an exceptionally good value for money option for those on a slightly tighter budget.
Whichever unit you decide to opt for, the Sightmark range is certainly taking the night vision market by storm, and could soon become the leading brand in this field, as their offerings just keep getting better and better. 
More information:
Sightmark Wraith 4k Max RRP from £1049
Scott Country • 01556 503587 scottcountry.co.uk
Latest reviews from Sporting Rifle
CZ 452 American review
The Savage A22 semi-auto review
Zero Compromise ZC420 review
The Blaser R8 Ultimate review
.204 Ruger calibre for foxing with Mike Powell
Related Content
Leave a Reply Cancel reply
Your email address will not be published. Required fields are marked *
Save my name, email, and website in this browser for the next time I comment.
FREE SHIPPING on Over 250,000 Products
Shop now and get Free Value Shipping on most orders over $49 to the contiguous 48 states, DC, and to all U.S. Military APO/FPO/DPO addresses.
Enjoy our FREE RETURNS
We want to ensure that making a return is as easy and hassle-free as possible! If for any reason you are not satisfied with your purchase, simply return the item within 30 days of receipt, and we'll cover the cost of return shipping. Learn more about our Return Policy .
Entire Store
Apparel & Footwear
Everything Else
Hunting Gear
Lab Equipment
Military Gear
Outdoor Gear
Photography Equipment
Police, EMS & Fire
Sport Optics
Sports & Hobbies
Reviews & Ratings for Sightmark Wraith 4K Max 3-24x50mm Digital Rifle Scope w/IR LED Illuminator, 50mm Tube, Second Focal Plane (SFP) — 7 reviews — Page 1
Best night scope for the $, saves your zero on 4 different weapons, great for coyotes, sightmark wraith 4k max, better than expected..
Sightmark Wraith 4K 3-24x50 Digital Riflescope Review
This article contains affiliate links. We may earn a small commission if you purchase via these links.
Ever since we got first wind that Sightmark had a new night vision scope under development, we've been keeping an eye out for the release.
The new and improved Wraith 4K Max is one of the newest products to hit their shelves.
With the Wraith, all-nighters will be part of your life again.
Visibility in the dark with an extra-sensitive and high-resolution sensor will be yours for under $1000.
So, let's explore how Sightmark intends to make the Wraith 4K a productive tool for nighttime hunting and daylight hours too.
Quick Overview...
What We Like: 4K hi-res sensor
What We Don't Like: Need rear extended mount
Best Uses: Night Shooting, Day Shooting, Tactical Use, Hunting, Scouting, Varmint Control, Digital NV, Close to Mid-Range Detection
Sensor: CMOS 4000x3000
Magnification: 3-24x
FOV: 31.5 ft/100 yds
Display Resolution: 1280x720
Eye Relief: 2.7"
Color Modes: Day & Night
Battery: 5-8 hours
Dimensions: 12 x 1.9 x 3"/2.16 lbs
Our Verdict: The Wraith 4K is a solid, high-performing night vision rifle scope. It's quickly climbing the ranks as one of the best night vision scopes for the money. It's also preferred for performance over more expensive alternatives. Put the new Wraith through its paces and you'll be impressed.
Who is the Sightmark Wraith 4K Max 3-24X50 Best Suited to?
If the budget doesn't stretch past $1000, you must consider the Sightmark Wraith 4K scope. It provides quite the variety of high-tech features without coming across as overkill.
It's very competitive with the ATN X-Sight LTV and the Yukon Sightline N450S that run around the same price. But the Wraith has a Hi-Res 4K resolution sensor, and it's been approved by the masses as a high-performing scope.
With a track record already in the books, the Wraith should be a serious consideration as a high-end, cheap night vision scope and extremely effective hunting scope – day or night.
How Does the Sightmark Wraith 4K Max 3-24X50 Perform?
New to the market is the Wraith 4K night vision scope that is digital and every bit competitive with the best digital scopes the market has to offer such as the Pulsar Digisight Ultra N455 and even the Digex N455 model.
It doesn't go overkill on the features, but it still has the best of what digital can offer such as an adjustable stadiametric rangefinder, video recording with audio, zoom magnification, One Shot Zero, and more.
Its best feature is its imaging quality and that's all thanks to the high-resolution CMOS sensor and HD display. It provides a decent length of operating time with its 5-8 hours, and it's actually usable to the detection ranges Sightmark advertises.
It is on the heavy side for what is quickly becoming the standard post 2020 for night vision scopes (under 2 lbs), but the 50 mm lens, dial interface, and high resolution certainly justifies its hefty build.
Features & Benefits
4K Hi-Res Sensor
Talk about high resolution! The Wraith 4K Max has a 4K quality CMOS sensor that provides 4000x3000 resolution. The difference with the hi-res sensor is exceptional color daytime mode and great night vision for night mode.
You can take advantage of the 3-24x magnification to acquire the clarity and close-up views that you need to identify a target.
When you record with the Wraith, yes, you'll have ultra-high-definition 4K imaging quality at a larger image scale. Record in slow motion, record audio, take photo bursts, or set shutter time, and you're all set to share something worth sharing with whomever shows interest.
Day & Night Mode
It's impressive to see that this digital scope has both a Day and Night mode with a color display for day and black and white for night. While there are techy reasons for not providing a color mode related to subpixels and image degradation, Sightmark went ahead and did it anyway, and they nailed it.
The high-resolution sensor and display allow for extremely crisp detail at full magnification well past 200 yards. It can definitely handle clear and well-defined imaging at full zoom for zeroing at 100 yards. When lowlight conditions crawl in, resolution will degrade and then you know it's time to move into night mode.
As a scope that's rated for 300m detection, it's more than fair to say it performs. It does a great job at handling bright daylight, dim light, low light, and remains consistent in performance across the board. Fox, coyote, and hog hunting with night vision is now an affordable reality. Without using the included illuminator, you can see out to 200-yard distances with zero image degradation.
Turn the 850nm IR illuminator on and this thing really shines. You can adjust the intensity and beam of the IR light to suit the scope settings so that you always have the best picture quality possible. If your IR replacement can top Sightmark's one, feel free to see your night vision explode with incredible visibility that may very well push detection past the 300m range.
Digital Scope Features
The Wraith is completely user adjustable. You can set contrast, brightness, and rangefinder references. It's not a laser rangefinder but a digitally adjustable stadiametric rangefinder.
You have multiple reticle types and can toggle between different reticle colors. One Shot Zero is straightforward, and as side note, you adjust windage first before elevation. Save the adjustments, and you're done. Honestly though, most of us at least take a few more shots to confirm we have zero – it's good practice. You can save a zero for up to four different weapon systems.
User-Friendly
To have a night vision scope that is user-friendly and intuitive to use makes a big difference in the field in the dark. The buttons provide an easy-to-use navigation system which leads you into a 7-setting menu. It's a mixture of using the rotary dial and buttons to navigate the menu, and we like the incorporation of the dial since, well, you're likely in the dark most of the time if you have night vision.
It's made of aluminum and has an IPX5 rating, so it's splashproof and can handle temperatures from -4 to 140-degrees Fahrenheit. Unfortunately, it's not fogproof as the optics have not been nitrogen-purged. Use conservative methods to prevent internal fogging when moving between extreme climates.
Limitations
Need Rear Extended Mount
In all reality, you'll need the rear extended mount which is the Sightmark Wraith Bolt Action Mount . This extended mount makes using the Wraith a lot more comfortable and easier to achieve eye relief for betting positioning while standing and in prone positions.
The mount provides quite the distance for rear mounting, but the only issue is that the objective lens cap is unable to close entirely since the objective bell sits very close to the mount.
For a part that is considered a necessity for setups, it's a shame it's not included with the buy.
Popular Questions
The Sightmark Wraith 4K Max night vision scope is rated to be recoil-proof for calibers up to .308.
The Wraith 4K Max scope has an internal rechargeable battery that charges via the supplied USB cable. Without use of the video recording feature and WiFi, you can obtain approximately 8 hours of operation. With use of these features, you will limit operational time to 4-5 hours. The IR illuminator requires 2x CR123 batteries and provides up to 90 minutes of operation on max settings.
The Wraith 4K has 10 reticle patterns and 9 color options. The colors are Black, White, Red, Blue, Green, Cyan, Orange, Yellow, and Magenta.
The Wraith 4K comes with an 850 nm IR Flashlight, daytime lens filter, objective lens cover, and fixed Picatinny mount. It also comes with the user manual and the required USB cable needed to charge the Wraith.
The Sightmark Limited Lifetime Warranty is touted, but under closer inspection, the digital imaging sensor is only covered for three years and the battery for one year. The warranty is not owner transferable and the scope is only covered under warranty if it's registered with the manufacturer within 30 days of purchase with proof of purchase.
If you're looking to be out all night like the good ol' days, the Wraith 4K will do just that and more.
Additionally, it's not just a good tool for nighttime hunting, it's excellent for daylight hours too. Its color resolution is so good that you won't need a quick detach mount to remount your daytime scope. It may very well be your dedicated scope for hunting – day and night.
But, if night hunting excites you more, ditch the flannel pajamas and popcorn. This is the type of all-nighter with visibility in the dark, a rifle in hand, and a night vision scope - the stuff of awesome dreams.
Further Reading
Sniper HD 4.5x50 Digital Night Vision Riflescope Review
Wolf Performance WPA PN23 Night Vision Scope Review
Wolf Performance Optics PN22K Day & Night Vision Scope Review
AGM Wolverine PRO-6 3AW1 Night Vision Scope Review
ATN PS28-4 Night Vision Scope Review (Clip On)
Simon Cuthbert
Never Miss a Thing!
Get Our Latest Guides & Field Tests Straight to Your Inbox
3 thoughts on "Sightmark Wraith 4K 3-24x50 Digital Riflescope Review"
Very through review. I'm sold.
Glad you enjoyed it Byron
How accurate is the range finder in this model?
Leave a Comment Cancel reply
This site uses Akismet to reduce spam. Learn how your comment data is processed .
No, thanks!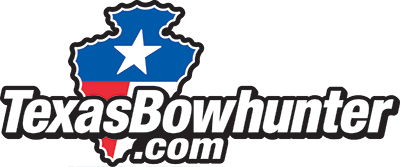 Search in titles only Search in The Other Side of the Ranch (Firearms) only Search
Advanced Search
The forum will be unavailable during server upgrades.
Announcement
Sightmark wraith 4k max review .. my 2c..
Latest Activity
Time All Time Today Last Week Last Month
Show All Discussions only Photos only Videos only Links only Polls only Events only
Join Date: Apr 2009
Posts: 4641

Join Date: Sep 2008
Posts: 18848
SKU : SM18030
Customer Reviews
You may also like.
Unavailable