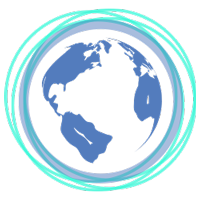 Salem Ghost Tours: 10 Most Affordable Haunts To Take This Season
Take a self-guided smartphone ghost walking tour in Salem for just $5.99, exploring iconic sites like the Ropes Mansion and Salem Witch House.
The Salem on Foot Walking Tour offers a guided ghost tour for $15, taking you to famous locations like the Bewitched Statue and Salem Witch Trials Memorial.
Join the Salem Voodoo, Vampires, and Ghosts Guided Walking Tour for a thrilling experience exploring the town's chilling history for a starting price of $25.
As autumn descends upon the world-famous Salem, Massachusetts , this ghostly city comes alive with its unique blend of history, tragedy, folklore, and supernatural allure. Salem is consistently ranked as one of the best destinations for Halloween lovers on the East Coast . Known for its infamous 1962 Witch Trials, Salem has come to embrace its dark past and has transformed into a thriving tourist destination for fans of the paranormal.
One of the most exciting ways to learn about Salem's history is by embarking on a ghost tour, but as can be expected, during the fall, tour prices in Salem see a surge due to increased tourism. Thankfully, there are still plenty of affordable ghost tours in Salem that provide budget-friendly rates for travelers with less cash to spend. From self-guided walking ghost tours to trips led by knowledgeable guides in period costumes, here are some of the cheapest ghost tours in Salem during the fall season.
Related: 10 Things You Need To Book In Advance If You're Visiting Salem In October
Self-Guided Smartphone Ghost Walking Tour in Salem
Possibly the cheapest ghost tour in Salem available, The Self-Guided Smartphone Ghost Walking Tour in Salem allows visitors to fully immerse themselves in this town's famous haunted history. This is a perfect ghost tour to take in the fall when the temperatures finally begin to cool down, and the city is adorned in all its Halloween regalia and festivities.
Salem is known for hosting one of the best Halloween festivals in the US , and this affordable tour helps put visitors in the spooky season spirit right on time. Visitors will explore iconic sites such as the Ropes Mansion, the Salem Witch House , and Old Burying Point Cemetery. With the tour's app, tourists can start and stop the tour on their own schedule while a pre-recorded narrator unveils Salem's chilling tales of witch trials and ghost sightings.
TripAdvisor Rating: 4.5 Stars
TripAdvisor Price: $5.99
Ultimate Historic Salem And Witch Trials Self-Guided Walking Tour
Another cheap ghost tour in Salem is the Ultimate Historic Salem and Witch Trials Self-Guided Walking Tour . This walking ghost tour allows visitors to go at their own pace with an app-led, self-guided audio tour. Users can visit eerie sites like the Old Burying Point Cemetery, Joshua Ward House, and St. Peter's Episcopal Church while uncovering tales of the accused and their accusers.
Along with diving deep into the Salem Witch Trials' dark legacy, this ghost tour also explores Salem's rich history, taking users to the birthplace of American author Nathaniel Hawthorne and the historic Hamilton Hall.
Salem On Foot Walking Tour
For just $15, the Salem On Foot Walking Tour offers visitors the chance to learn about Salem's dark history from a seasoned tour guide who'll take them to Salem's most famous locations.
This guided ghost tour of Salem typically lasts an hour and a half and makes stops at five of Salem's spookiest locations, including the Bewitched Statue of Elizabeth Montgomery, the Old Burying Point Cemetery, the Salem Witch Trials Memorial, and Salem Common.
TripAdvisor Rating: 5 Stars
TripAdvisor Price: $15
Salem Voodoo, Vampires, And Ghosts Guided Walking Tour
For fans of the paranormal, the Salem Voodoo, Vampires, and Ghosts Guided Walking Tour is the tour to beat. Led by guides dedicated to both historical and paranormal investigations, this affordable ghost tour explores the chilling history of the 1692 Salem Witch Trials, the New England Vampire Panic of the 19th century, the rumors of voodoo practice in Salem, and the local ghost sightings reported throughout in this town throughout the centuries.
On this affordable Salem ghost tour, guests will visit the Old Burying Point Cemetery, the resting place of a witch trial judge, and learn about Tituba, a slave accused of practicing voodoo. This tour also ventures into the Witch Dungeon, where visitors can hunt for specters, examine photos for paranormal evidence, and unravel stories of New England vampire folklore.
TripAdvisor Price: Starting at $25
Related: Glad It's Not 1692! Visiting The Salem Witch Museum, Witch Dungeon Museum & Witch Tours
The Ghosts Of Salem Walking Tour
The Ghosts of Salem Walking Tour lets visitors explore some of Salem's most famous mysteries and tragedies. On this ghost tour, participants will learn why Salem earned the reputation of being one of America's most haunted cities.
From the infamous 1692 Witch Trials to contemporary ghost hauntings, knowledgeable guides will take visitors on a journey through Salem's supernatural past by visiting famous landmarks such as the Salem Witch House, Old Town Hall, and the House of the Seven Gables. With ghostly apparitions reported in windows and eerie tales of the past, this tour offers an unforgettable journey into the supernatural.
Haunted Footsteps Ghost & Paranormal Salem Tour
The Haunted Footsteps Ghost & Paranormal Salem Tour knows how to set the stage and mood. Taking place under the cover of night, guests on this affordable tour will follow their costumed guide as they lead them through Salem's most haunted locations with the light of a lantern.
This ghost tour explores Salem's dark and macabre history with a little dark humor and lots of historical facts.
TripAdvisor Rating: 4 Stars
Related: 10 Spine-Chilling & Captivating Facts About Salem, Massachusetts
Stories Of Salem: Dark History And Murder Night Tour
Taking place under the shadows of night, the Stories of Salem: Dark History and Murder Night Tour unveils the city's hidden tales of darkness and mystery. Led by licensed guides and professional storytellers, this popular and affordable guided tour in Salem sheds a unique perspective on the city's shadowy side.
Tourists will be shown locations such as the Gardner-Pingree House, the site of a brutal 1830 murder that inspired some of America's greatest mystery writers , and Houdini Way, the oldest burying point in Salem. The tour narrates stories of torture, curses, and ghost sightings, including the haunting tale of Giles Corey.
TripAdvisor Price: Starting at $28.00
The Salem Night Ghost Tour
Though on the pricier end of the ghost tours featured on this list, the Salem Night Ghost Tour is a sought-after experience, drawing visitors seeking thrills and historical insights. Led by a licensed guide, this 75-minute walking ghost tour explores Salem's eerie underbelly.
True tales of the Salem Witch Trials and unsolved mysteries come to life as night falls. Visitors will venture through ancient lamp-lit streets, discovering Salem's most famous haunted spots.
Witch Trials Walking Tour In Salem
For those who are more interested in history than the supernatural, the Witch Trails Walking Tour in Salem is the perfect, affordable walking tour to take this Halloween season. Led by knowledgeable guides who are well-versed in this famous town's dark history, this walking tour is dedicated to telling the story of Salem's Witch Trials.
Starting in the Salem Witch House and ending in the Witch Trails Memorial, this tour perfectly encapsulates the stories of betrayal, paranoia, and abuse of power that ignited the Witch Trials and caused the torture and death of innocents.
Bewitched Walking Tour Of Salem
The Bewitched Walking Tour of Salem is one of the most beloved ghost tours in Salem that's also available at a reasonable price. This walking tour takes guests on a captivating journey through the city's rich history and lore. Led by local historians, visitors can explore over a dozen downtown locations while unraveling 400 years of Salem's complex past, blending history, legend, and pop culture into one tour.
As an added bonus, this tour is wheelchair accessible and dog-friendly. Admission starts at $30, but with this number of sites visited, guests are sure to get their money's worth.
TripAdvisor Price: Starting at $30
Today's news
Skullduggery podcast
Conspiracyland
My Portfolio
Personal finance
Daily Fantasy
Horse Racing
GameChannel
Team apparel and gear
Shop BreakingT Shirts
Entertainment
Style and beauty
Privacy Dashboard
Death toll reaches 1,600, including 11 U.S. citizens, as Israel-Hamas conflict continues
These are the 35 spookiest ghost tours in the u.s...
"Hearst Magazines and Yahoo may earn commission or revenue on some items through these links."
While scary movies and spooky decorations are great ways to celebrate Halloween at home, there's something thrilling about getting close to the paranormal. The best ghost tours in the United States—and there are a lot of them—take you to the sites of actual historical events. Fact is somehow even scarier than fiction in these haunted tours. Whether you're strolling under the live oaks in Savannah, Georgia, or being guided through New Orleans' French Quarter, you'll find yourself in the very places where real-life scary stories unfolded. Plus, a ghost tour can be a great way to discover more about your town's history and get your friends together to enjoy the fall weather—especially if it includes a pub crawl.
The southeast and northeast may be known for their haunted history, but they're not the only parts of the United States that are rich in haunted history. In fact, ghosts are known to roam out west, and Texas actually is considered the most haunted state . However, California is a close runner-up, which isn't surprising considering that it's home to the Winchester Mystery House and many legendary (and allegedly haunted) Old Hollywood landmarks . You can find ghostly historians in all 50 states, be they Civil War soldiers, lost cowboys, or victims of the Salem Witch Trials.
If you've never gone on a ghost tour, and aren't even sure if you believe in ghosts, we've got you covered. Read on for the 35 best ghost tours in the United States to get you in the Halloween spirit.
Looking for even more spooky inspiration? Listen to our haunted house podcast, Dark House , on Apple Podcasts , Spotify , or wherever you get your podcasts.
Gangsters & Ghosts Tour - New York, New York
Travel back in time to the heyday of gangs and gangsters with this New York City walking tour. It cuts through all the famous gang neighborhoods such as the Five Points as seen in Gangs of New York , Chinatown, the "once" gangster-ridden Little Italy, and the haunted old mansions of the West Village, ending at Washington Square Park.
The Ghosts of Newport - Newport, Rhode Island
Fun and friendly for kids of all ages, this lantern-lit seasonal ghost tour wanders the harbor telling stories of sunken ships, Gilded Age ghosts, and tavern brawls that didn't end well. You can buy tickets from May through Christmas to hear haunting tales before, during, or after Halloween.
Tour Charleston - Charleston, South Carolina
Each night is different during this 90-minute walking tour that traverses downtown Charleston and the Unitarian Church Graveyard. Pulling from the book The Ghosts of Charleston , the tour guides switch up stories so that even repeat guests will be spooked.
Mysteries of Hawaii - Honolulu, Hawaii
This spooky walking tour is packed with historical facts, urban myths, and ghost stories—all in a tropical setting. According to host and owner Lopaka Kapanui, what he takes you on are more like "experiences" than "tours": He identifies as a medium, which just about guarantees some ghostly encounters along the way.
Listen to " The Kasha House of Kaimuki (Honolulu, Hawaii) ," an episode of our haunted house podcast, Dark House , to hear an exclusive interview with Kapanui.
Walking Ghost Tours of St. Augustine - St. Augustine, Florida
According to Trip Advisor reviews and ratings, this is easily the best ghost tour offered in St. Augustine, Florida (and arguably the entire state!). You'll learn about the city's history as well as local legends surrounding the paranormal activity that takes place there.
Santa Fe, Ghost and History Tours - Santa Fe, New Mexico
This tour takes place at the plaza, which has been the center of Santa Fe for centuries and centuries and centuries—and which makes it the ideal ghost-hunting destination. You'll walk through the downtown with a guide who'll teach you all about the city's past and present and offer paranormal musings.
Haunted San Diego Ghost Tours - San Diego, California
There are plenty of old haunts in San Diego, and this tour will take you to all the best ones. "I consider myself somewhat of a skeptic, but I did experience a few things that couldn't quite be explained," one Yelp review reads. "I had a few videos that had what looked like moving light spots, but there were no flashlights or headlights that could have caused it. No matter what you believe, this was such a wonderful, informative, and spooky experience!"
French Quarter Phantoms - New Orleans, Louisiana
French Quarter Phantom Tours offers a ton of guided journeys for whatever you're into, be it true crime, ghosts, vampires, or cemeteries. Thanks to the unique architecture and long, twisted history, New Orleans is a paranormal mecca.
New Orleans Ghost Adventures Tour - New Orleans, Louisiana
Here's another popular New Orleans ghost tour with great reviews if the former is all booked up. "This is a two-hour walking tour through the streets of New Orleans where you stop at certain buildings and hear stories," one Yelp reviewer said. "It's a great welcome to the city." Pro tip: Book the 8 p.m. tour for maximum spookiness.
Bewitched After Dark Walking Tours - Salem, Massachusetts
This Massachusetts walking tour takes you where the witch trials of 1692 and 1693 actually went down, from the jail where the accused witches were imprisoned to the site where they were hanged. "I would definitely recommend this tour for anyone looking for a more historical and informational tour and not one that is gimmicky or cheesy," one Yelp review reads. It's even better if you go during the fall!
Genteel & Bard Savannah History & Ghost Tours - Savannah, Georgia
This ghost tour of Savannah is the perfect blend of creepy history and fun paranormal stories. According to one Yelp reviewer, there's a lot of walking involved, so wear some comfy shoes.
Dark Side of Denver Ghost Tours - Denver, Colorado
According to its website, the Dark Side of Denver Ghost Tours combines storytelling and research to create a spooky walking tour of Denver. You'll be able to explore haunted sites, hear some scary stories, and learn even more about the city's history.
Seaside Shadows - Mystic, Connecticut
The founder of Seaside Shadows actually grew up in a haunted house in Connecticut that was investigated by the famous ghost hunters Lorraine and Ed Warren, the real-life inspiration for The Conjuring movies . Hear the spooky stories of Connecticut and tales of paranormal activity from storyteller guides who've experienced it themselves.
Spooked In Seattle Ghost Tours - Seattle, Washington
Spooked In Seattle offers lots of different ways to experience the city's haunted hot spots: walking tours, haunted pub tours, bus tours, and even ghost hunts. "We've done countless ghost tours, but this has to be one of the most entertaining, informing, and—yes—spooky," one Yelp review reads.
San Francisco Ghost Hunt Walking Tour, San Francisco, California
The Ghost Hunt Walking tour is a much-loved spooky season staple for the city. One San Franciscan even commented, "I have gone on the Ghost Hunt twice, and the next time I've got a friend in from out of town I'll happily go for a third time."
Sisters Grimm Ghost Tours - San Antonio, Texas
This San Antonio company offers two types of tours: a regular ghost tour and one that comes with a dinner and a ghost tour. Yes, the Alamo is on the itinerary, but there's lots more to see. San Antonio is a pretty paranormal-packed place, so you'll want to book this tour if you're headed to the Lone Star state.
Salem Black Cat Tours, Salem, Massachusetts
There are a ton of ghost and witch tours in Salem, but this one is very highly rated on Yelp. "It's easy to get overwhelmed with the number of tours Salem has to offer, but if you were to do just one this should be it," one reviewer said.
Madame Morbid's Trolley Tours, Brooklyn, New York
Arguably the greatest part of this New York ghost tour is that it includes sitting in a chic spooky trolley the whole time. You'll hear tales from the borough and tour it from the Brooklyn Bridge to the Navy Yards.
Hollywood's Haunted Tours, Los Angeles, California
This tour takes a spin on your average Hollywood tour—by making it haunted, of course. If you get too spooked, the tour also stops at a bar for a quick bite or a drink (to calm the nerves, of course).
Haunted History Ghost Tours of Seattle - Seattle, Washington
"We found the tour to be highly informative and entertaining," one Yelp review reads. "I was constantly being surprised by the stories and facts that [our guide] was able to share with us throughout our whole tour in regards to ghosts, paranormal activity, and Seattle in general."
Chicago Gangsters and Ghosts Tours, Chicago, Illinois
This tour highlights—as its name suggests—famous locations that were frequented by Chicago's very own gangsters (and may still be, if you believe its highly informative tour guides).
Ghosts of Denton - Denton, Texas
This year-round haunted history tour is a must-see if you ever find yourself in this Dallas suburb. There are so many different ghost stories based there that the Ghosts of Denton tour guides tell different ones every night!
Colonial Ghosts Tours - Williamsburg, Virginia
If you're looking for real scares, this is a ghost tour you should definitely take. Colonial Ghost Tours says its particular stories are taken from its own research and interviews with people who have had firsthand haunting experiences, not from folklore.
Historical Haunts - Memphis, Tennessee
Historical Haunts offers a ton of options for spooky tourists: a haunted pub crawl, a Haunted Memphis Bus Tour, a Memphis Ghost Walk, and more!
Nightly Spirits - Dallas, Texas
Nightly Spirits Historic Haunted Pub Tours takes you to four supposedly haunted pubs and lets you enjoy some "spirits" along the way. Bonus: Your ticket includes a commemorative koozie or cup (but not beverages).
Preston Castle - Ione, California
You can book a tour to check out the haunted Preston Castle any time of year, but every October it puts on a haunted house that gives the 1890 Romanesque Revival building an even spookier vibe. Built as a rehabilitation center for juvenile offenders (including Merle Haggard), the historic landmark is being renovated and is definitely worth a visit if you're in nearby Sacramento.
Old Bisbee Ghost Tour - Bisbee, Arizona
This is the only ghost tour available in this 125-year-old former mining town, and its guides get rave reviews for their storytelling abilities. If you find yourself in Tucson, be sure to snag a spot ASAP. It's an easy hour-and-a-half drive south.
Dead of Night Ghost Tours - Plymouth, Massachusetts
Plymouth Rock and the Mayflower replica aren't the only sights to see in this colonial town—especially if you're looking for. "Jan and Bob were excellent guides," one reviewer said. "Passionate about what they do, enthusiastic, educated, very informed on the history and stories of this town rich in history and story. They led us on a lantern-lit tour and were clear and concise in relaying stories about Burial Hill Cemetery, the streets, certain 'haunted' homes, and ancient townfolk."
Bar Harbor Ghost Tours - Bar Harbor, Maine
Bar Harbor Ghost Tours is a Native American– and woman-owned company in Maine, and the company bases its spooky stories on Wabanaki Indigenous American spirit tales to give you a different look at the seaport village.
Haunted Orange County - Orange County, California
You can choose from many different Haunted Orange County experiences in this spirited part of California. On its Black Star Canyon tour, guests have reportedly seen dark figures or "shadow people" moving alongside the trail beside them—and some have even said they've been touched. Spooky!
Sorrel Weed House, Savannah, Georgia
If you're not into walking all over a city, a tour of the haunted Sorrel Weed House is perfect for you. You'll get an in-depth look at the history of the house, and the mysterious things that went on there.
The Waverly Hills Sanatorium, Louisville, Kentucky
One Yelp reviewer had quite the paranormal visit to The Waverly Hills Sanatorium. "While in the body chute, my husband and I were the last people in the group and we were all listening to the guide," the reviewer wrote. "On my left side where there is nothing but a brick wall, I distinctly felt/heard someone loudly sigh into my ear in an out-of-breath tone. I thought it was the other guide standing too close to me that stays at the back of the group to prevent people from splitting up, but when I looked back he was YARDS behind us."
New Braunfels Ghost Tours, New Braunfels, Texas
"This tour is legit. If you want a good dose of history, and believable ghost stories with a lively storyteller then this is the tour for you. I didn't want to go and ended up having a blast," a review on the New Braunfels Ghost Tours website reads.
Nightly Spirits, Washington, D.C.
This tour is the perfect blend of boos and booze. You'll head to four different pubs and six different haunted locations, which sounds like a great night during the spooky season.
Carolina History & Haunts, Charlotte, North Carolina
Carolina History & Haunts is perfect for those to learn a little bit more about the history (and haunts) of Charlotte—even those who live in the area!
You Might Also Like
15 Home Bar Gifts Every Cocktail Enthusiast Will Appreciate
32 Low Light Indoor Plants That Can Survive in the Darkest Corners of Your Home
These Are the 50 Best Paint Colors for Your Living Room
Recommended Stories
Best prime day deals: 120+ expert picks plus lightning deals to shop now.
We cherry-picked Prime Day deals worth snapping: Apple, Shark, Lightning deals.
Israel-Hamas conflict live updates: Death toll reaches 1,600, including 11 U.S. citizens
The conflict heads into its fourth day.
I'm a lifestyle editor, and here are 11 Prime Day deals I'm taking advantage of right now
Amazon surprised us with a second Prime Day, so now we must answer the shopping call. The post I'm a lifestyle editor, and here are 11 Prime Day deals I'm taking advantage of right now appeared first on In The Know.
The Best October Prime Day Deals of 2023 - Lightning Deals on TVs, Tech, Vacuums, Car Seats, Dash Cams, and more
Check here for all the latest October Prime Day deals and prime lightning deals - updated throughout the event.
I'm an interior designer — and these 12 Prime Day deals will organize your home fast
It's time to tidy up the mess and release your stress — prices start at just $8.
October Prime Day 2023: The Best Prime Day Lightning Deals and Updates
Join us for live coverage of Amazon Prime Big Deal Days 2023, including all of the best October Prime Day deals you can get.
Amazon isn't the only retailer having a major sale — shop these 35+ deals on fashion, home goods and more
The more sales, the more you can save. The post Amazon isn't the only retailer having a major sale — shop these 35+ deals on fashion, home goods and more appeared first on In The Know.
The best October Prime Day 2023 robot vacuum deals we could find
Here are the best deals on robot vacuums you can get for October Prime Day 2023.
The best Amazon Prime Day Apple Watch and smartwatch deals for October 2023
Here are all of the best October Prime Day Apple Watch deals, and discounts on other smartwatches, that you can get right now.
The best Prime Day Lightning Deals
For every Prime Day deal, there's an even better Lightning deal. These are the ones to shop today!
The 25 best October Prime Day Deals under $25
We found the best deals so you don't have to. The post The 25 best October Prime Day Deals under $25 appeared first on In The Know.
Anker chargers and accessories get deep discounts for October Prime Day
The sale includes cables, portable chargers and more.
Powerball jackpot is now $1.73 billion. Here's what you'd pocket after taxes.
Here's how much of the prize you would take home after taxes -- plus five ways to invest your windfall.
The best Amazon Prime Day deals to shop at October's biggest sale
With a bevy of bargains live across the web, we cherry-picked those worth snapping, including up to 80% on Apple, Shark and more.
The 10 absolute best Prime Day deals: AirPods, Amazon Fire TVs and more
Black Friday's got nothing on these bargains — save up to 80% on goodies like a top-notch stick vac and the 5th gen Echo Dot.
Walmart Deals Holiday Kickoff is here — save up to 60% on Shark, Crocs and more!
Stay ahead of the end-of-year rush: Score big now on favorites from Crocs, Serta, Dyson, Nintendo and Lego.
The best deals on AirPods, iPads and other Apple devices for October Prime Day
Here are the best deals on Apple gadgets, including AirPods, iPads and more, that you can get for Amazon's October Prime day.
October Prime Day is the perfect opportunity to finally invest in a bougie Tineco Floor Washer — they're up to 35% off!
Prices rarely ever go this low. The post October Prime Day is the perfect opportunity to finally invest in a bougie Tineco Floor Washer — they're up to 35% off! appeared first on In The Know.
2024 Lamborghini Revuelto First Drive: Wildly different, still wild
The 2024 Lamborghini Revuelto earns its spot in the family line after Aventador, Diablo, Countach and Miura despite being a hybrid.
The best October Amazon Prime Day iPad and tablet deals for 2023
Here are the best deals we could find on iPads and other tablets for October Prime Day 2023.
Haunted Footsteps Ghost & Paranormal Salem Tour
8 Central St, Salem, MA 01970, USA
TICKET PRICES STARTING FROM
Taxes and fees will be calculated at checkout
Experience Salem's macabre past on this 1.5-hour walking tour. During your lantern lit stroll, follow your professional and engaging guide down the haunted streets, past ghostly buildings and a chilling cemetery. Listen to authentic tales or murder and accidental death as well as paranormal stories on this thrilling tour of Salem! (This tour does NOT discuss the 1692 Witchcraft Trials; take our other tour for witchcraft history).
Ticket Options
4 Options Available
7:00pm Tour: $18
1.5-hour Haunted History of Salem Walking Tour departing at 7:00pm.
8:00pm Tour: $18
1.5-hour Haunted History of Salem Walking Tour departing at 8:00pm.
6:00pm Tour: $18
1.5-hour Haunted History of Salem Walking Tour departing at 6:00pm.
9:00pm Tour: $18
1.5-hour Haunted History of Salem Walking Tour departing at 9:00pm.
Salem Historical Tours & Haunted Footsteps Ghost Tour
Ropes mansion and garden, old burying point cemetery, john ward house, witch house, rockafellas restaurant.
Meet your professional and entertaining guide, who will light the way for your hauntingly historic walking tour of Salem. Follow them into the night to begin your 1.5-hour walking tour. With the light from the lantern, make your way through Salem's streets. Through your guide's storytelling, dark humor, and captivating tales, learn about the paranormal activity in this infamous town. Visit spine-tingling cemeteries, sites with documented hauntings, and hear stories of accidental death and murder. See the dark side of Salem and learn the authentic history of the dearly departed on this walking tour.
Enter the backyard of the Ropes Mansion that is replete with paranormal activity and includes stories of several people who died in the house
You will get to see the oldest cemetery in Salem which is one of the oldest in the country. You will hear tales of paranormal activity there.
You will visit either the John or Joshua Ward house. The John Ward house is where accused witches were examined. The Joshua Ward house sits on land where Witchcraft Sheriff George Corwin lived. Both sites have paranormal activity.
The Witch House (Judge Corwin's House) has a lot of paranormal activity. Hear the tales of what has happened.
Enter the alleyway behind the restaurant and hear about an incredible murder that happened in the 1830s
Meeting Point
8 Central St
This activity ends back at the meeting point.
Ticket Information
Mobile or paper ticket accepted
One per booking
What's Included
Analytics on any ghost photos you may get
Hear stories of accidental death and murder.
All ghost and paranormal stories are exclusive to Salem
Guide will dress in a costume
We do not go in any buildings so admission is not included nor necessary
Local, professional and certified local guide
Visit several sites where paranormal activity has occurred
What's not Included
Hotel Pick-Up and Drop-Off
There's no food or drink offered, but snacks, soda and water are available for sale.
Cancellation Policy
For a full refund, cancel at least 24 hours before the scheduled departure time.
Additional Info
Wheelchair accessible
Infants and small children can ride in a pram or stroller
Service animals allowed
Public transportation options are available nearby
Suitable for all physical fitness levels
Children must be accompanied by an adult
Operates in all weather conditions, please dress appropriately
Tour times vary by season. Available tour times reflected during checkout. Please plan to arrive 15-20 minutes prior to your tour. Check in at Salem Historical Tours Office at 8 Central Street, Salem, MA.
The City of Salem has rescinded its face mask and proof of vaccination order. You no longer have to show proof of vaccination or wear a face mask to enter our office and gift shop. It is subject to change in the future.
Traffic and parking in October can be very difficult. Give yourself extra time to get here and park no matter what your GPS is telling you. Check Salem.org for details on where to park.
We use an amplifier so everyone who is social distancing can hear us. Masks are no longer required outdoors or indoors. You can wear a mask if you want to wear one.
Travel Like an Expert with AAA and Trip Canvas
Get ideas from the pros.
As one of the largest travel agencies in North America, we have a wealth of recommendations to share! Browse our articles and videos for inspiration, or dive right in with preplanned AAA Road Trips, cruises and vacation tours.
Build and Research Your Options
Save and organize every aspect of your trip including cruises, hotels, activities, transportation and more. Book hotels confidently using our AAA Diamond Designations and verified reviews.
Book Everything in One Place
From cruises to day tours, buy all parts of your vacation in one transaction, or work with our nationwide network of AAA Travel Agents to secure the trip of your dreams!
1886 Crescent Hotel & Spa (1886) Eureka Springs, Arkansas. Credit: Historic Hotels of America and 1886 Crescent Hotel & Spa.
Claremont Club & Spa, A Fairmont Hotel (1915) Berkeley, California. Credit: Historic Hotels of America and Claremont Club & Spa.
Hotel Saranac, Curio Collection by Hilton (1927) Saranac Lake, New York. Credit: Historic Hotels of America and Hotel Saranac.
The Wort Hotel (1941) Jackson, Wyoming. Credit: Historic Hotels of America and The Wort Hotel.
Hawthorne Hotel (1925) Salem, Massachusetts. Credit: Historic Hotels of America and Hawthorne Hotel.
The Sayre Mansion (1858) Bethlehem, Pennsylvania
The spirits at The Sayre Mansion in Bethlehem, Pennsylvania, reportedly have mischievous natures. Employees and guests report experiencing tugs at their clothing that cannot be explained, as well as television sets that mysteriously turn off. A maintenance tech was alone repairing a toilet when a small washer suddenly disappeared and ended up across the room under the bathmat. It seems as if a playful ghost wanted to start a game of hide and seek! The standing theory is that these playful spirits are the ghosts of children because the Sayre Mansion saw more than its fair share of tragedy in its early days. The Sayre Family moved into their Gothic Revival-style Victorian mansion in Bethlehem's prestigious Fountain Hill in 1858. Of the family's 12 children, eight survived into adulthood with six drawing their last breath at the family home. A paranormal investigation several years ago detected supernatural activity in several areas around the mansion. Throughout the year, including during the Halloween season, The Sayre Mansion hosts a Paranormal Experience. The overnight stay features a catered dinner in the mansion's refurbished basement, and a paranormal presentation and investigation led by a team of ghost hunters. The Sayre Mansion also periodically offers 60-minute evening Ghost Tours. Upcoming guided tours are scheduled for October 14 and 19. Contact the hotel for more information.
The Menger Hotel (1859) San Antonio, Texas
Three ghosts are rumored to haunt The Menger Hotel in San Antonio, Texas: a chambermaid, a U.S. President, and a Texas rancher. Established in 1859 and a Charter Member of Historic Hotels of America since 1989, The Menger Hotel embraces its hauntings. In fact, it was its kindness toward chambermaid Sallie White in her life and in her death that supposedly keeps the tragic young woman's spirit tied to the hotel. When Sallie White was killed by her jealous husband, the hotel paid for her funeral. Guests and staff have reported seeing Sallie White in the halls of the historic section of the hotel, and her popularity led to the hotel putting the funeral's receipt on display in the hotel lobby. The other two specters are attributed to U.S. President Teddy Roosevelt and Captain Richard King, the founder of the King Ranch in Kingsville, Texas, and a frequent guest of The Menger Hotel. King died in his suite on April 14, 1885, and his funeral service was held inside the lobby. King is said to still be wandering the halls and is often seen entering his suite, where the original furniture, including his bed, is preserved. Roosevelt's connection to the hotel dates to 1898, when he recruited his Rough Riders in the Menger Bar for the Spanish-American War. According to rumors and reports, Teddy Roosevelt is often seen in the bar alone or with his men, having a drink or ordering one.
Hotel Monteleone (1886) New Orleans, Louisiana
Hotel Monteleone has developed a reputation over the years as being one of the most haunted places in New Orleans, a city widely appreciated for its gothic charm. The most famous of these tales involves that of a young boy named Maurice who stayed at the hotel with his family during the 1890s. The child's parents were avid theatergoers and regularly visited the French Opera House located along Bourbon Street. But since Maurice was just a toddler at the time, the two often left him in the care of a nurse whenever they went out. On one such night, the Begeres decided to stay at the Hotel Monteleone before departing for the French Opera House. While under the care of his nanny, the young child developed a fever and passed away. Grief-stricken, the couple returned to the hotel in hopes of spotting the spirit of their beloved Maurice. According to legend, the parents did not have to wait long to see the apparition of Maurice. The boy supposedly appeared before his mother, proclaiming: "Mommy, don't cry. I'm fine." The experience left the mother in tears, happy to know that her boy was at peace. Many guests have also reported running into his spirit on the 14th floor. Along with Maurice, a maid, known as "Mrs. Clean" reportedly haunts the hotel. Paranormal researchers once asked why she stayed, and the maid, whose mother, grandmother, and great-grandmother also worked at the hotel, said she was picking up after housekeeping to ensure high standards.
1886 Crescent Hotel and Spa (1886) Eureka Springs, Arkansas
Among several restless spirits believed to haunt the 1886 Crescent Hotel & Spa in Eureka Springs, Arkansas, is Theodora. In the 1930s, the hotel was a hospital for the treatment of cancer patients. Unfortunately, a con man, "Dr." Norman Baker, claimed to be a licensed physician and charged unsuspecting families their life savings to "treat" patients in his hospital. Tour guides, hotel staff, and guests alike allege that Theodora, one of Baker's patients who passed away on-site, makes her presence known by folding guests' clothes, organizing their closet or arranging personal items that had been scattered around the room. In recent years, a couple purposefully scattered their loose change around the room on tabletops, nightstands, etc., shortly before leaving for dinner downstairs in the Crystal Dining Room. Upon their return, they were overjoyed to find their coins neatly reorganized in stacks of quarters, dimes, nickels, and pennies all placed together atop their dresser. Guests have also reported seeing Norman Baker in the hotel lobby. He is described as a man in a purple shirt and white linen suit matching photographs of the infamous entrepreneur. Some of the most haunting stories about the Crescent Hotel are those recounted during the hotel's ghost tour guides. A Crescent Hotel tradition is to host an annual Halloween séance for guests to watch two local psychics engage the spirits of the hotel. Year-round, the 1886 Crescent Hotel offers a cocktail named "Theodora's Surprise" in honor of the eternal guest.
Jekyll Island Club Resort (1887) Jekyll Island, Georgia
The Jekyll Island Club Resort on Jekyll Island, Georgia, has seen many families come and go since it opened in 1887. Since that time, there have been seven different ghosts that have been reported to haunt this resort. One story is about a ghostly bellman who regularly delivers a freshly pressed suit to a soon-to-be married groom. Another story is about the ghost of a former president who walks along the veranda at sunset. Samuel Spencer, a club member who departed from this world under mysterious circumstances, is one of these ghosts. He is said to haunt his old rooms early in the morning, sipping coffee and reading the morning newspaper. Another ghost is a bellman dressed in a period uniform from the 1920s with a cap and suit and who is said to deliver freshly pressed suits to bridegrooms. More than one bridegroom, who had not ordered this service, has asked the hotel staff about the ghostly bellman. Another such encounter involves industrialist J.P. Morgan, who stayed at the resort's Sans Souci building. Mr. Morgan was a lover of cigars. As the story goes, one could tell where he was by following the trail of smoke. To avoid criticism of his favorite hobby, he would rise early every morning by 5 a.m. to have a smoke on the porch. While most contemporary guests are not rising at such an early hour for a cigar, those who have stayed in the historic Morgan apartment swear they have awakened to the faint smell of cigar smoke wafting about when there is absolutely no one else awake.
Casa Monica Resort & Spa (1888) St. Augustine, Florida
Built as a labor of love and as an ode to Moorish architecture by Franklin W. Smith, this majestic St. Augustine, Florida resort has been a landmark of the historic city since 1888. Unfortunately for Smith, financial troubles forced him to sell the hotel to his business rival after only a year in operation—a dream ending in despair. In 1911, Smith died in anonymity and poverty. Did his spirit return to haunt his beloved Casa Monica Resort & Spa? Some guests and staff believe it did. From glowing lights on the 3rd floor and mischievous pillow fights in rooms staged for photography, it was decided a paranormal expert was needed. A local tour guide accompanied a medium to witness the haunting, and on the top floor of the Kessler Suite, the medium reported seeing a man with big bushy sideburns pacing back and forth. She encouraged the tour guide to approach the man who was clearly in despair. The guide only remembers being completely frozen, a feeling unlike any other she had felt in ten years of tours, and a confusing vision of broken tiles crashing outside the window. Later, while researching the history of the hotel, they discovered that not only did the medium describe the physical characteristics of Franklin W. Smith, but he would have been heartbroken to know that the building's original terracotta roof had been replaced. Perhaps after a life full of hardships, Franklin W. Smith is trapped in the home of his greatest heartbreak. Guests can discover more haunted history by joining that same tour guide for complimentary hotel tours on Wednesdays, Thursdays, and Fridays at 3 p.m., or Saturdays at 10 a.m. The paranormal hotspot of St. Augustine is also home to many ghost tours which can be arranged with the help of Concierge.
Hotel del Coronado (1888) Coronado, California
Hotel del Coronado, according to medium James Van Praagh, is "besides being gorgeous and completely unique, extremely haunted." Van Praagh, who held a 2018 séance at Hotel del Coronado in Coronado, California, was especially impressed by the paranormal activity he perceived in the lobby of the grand resort hotel. Over a century of unexplained phenomena have occurred throughout the resort, where there have been sightings of a small Victorian girl, a man in period clothing, and a woman in white. Pots and pans rattle in the kitchen and objects move in the historic gift shop. The hotel's most famous ghost is the tragic Kate Morgan, who died at the hotel in 1892 and is rumored to have never left. Her room (Room 3327) is the most requested guestroom at the resort. Another room, Room 3519, is also the subject of ghostly reports and interest. In 1992, parapsychologist and investigator of paranormal phenomena Christopher Chacon assessed phenomena reported at the resort. This 12-month investigation yielded nearly 10,000 hours of content and documented over 400 anomalous phenomena in Room 3519. And in 2023, for the first time ever, Hotel del Coronado is offering visitors the opportunity to explore Room 3519 and view some of the recorded footage firsthand.
Airlie (1899 ) Warrenton, Virginia
In the heart of Airlie, a historic resort in rural Warrenton, Virginia, in a dimly lit meeting room, there hangs an antique portrait of a grand lady that has sent shivers down the spines of those who dared to venture close. Painted by the renowned 18th-century English artist Sir Joshua Reynolds, the depiction shows a woman posing with such pride and elegance that her likeness has been said to captivate the soul of anyone who gazed upon it. At Arlie, some guests and staff over the years came to suspect the Lady's portrait held a sinister secret. Whether you crossed the boardroom to fetch a forgotten document or sat at the grand dining table for a meeting, the Lady's gaze remained locked upon you, unwavering and unnerving. On stormy nights when the winds howled and the rain beat against the windowpanes, some have claimed that her lips curled into a sly smile when thunder rolls and lightning illuminates the room. Despite the spine-chilling tales that surround it, the portrait remains a cherished heirloom, an integral part of the Airlie history. To some, it is a source of fascination, drawing visitors from far and wide, eager to experience the eerie sensation of the Lady's gaze. To others, it is a dreaded presence, a reminder that even the most beautiful things could conceal the darkest of secrets. And so, the portrait of the Lady, with her haunting eyes that seem to pierce the veil between the living and the dead, continues to watch over the boardroom of Airlie Main House, a silent sentinel of a bygone era. Established in 1899, Airlie was inducted into Historic Hotels of America in 2015 and is significant for hosting Civil Rights Movement and Environmental Movement meetings in the 1960s.
Omni Mount Washington (1902) Bretton Woods, New Hampshire
Omni Mount Washington in Bretton Woods, New Hampshire, is known for its winter sports and luxury accommodations, as well as a place in the history of international relations–it was the site of the Bretton Woods conference of 1944 from which the World Bank was established–and for its ghost, affectionately known as The Princess. The Princess is believed to be the spirit of Carolyn Foster Stickney, who lived at the hotel and was the wife of railroad tycoon Joseph Stickney. Stickney built the resort in 1902 and designed an indoor swimming pool and a private dining room for Carolyn, a room known today as the "Princess Room." A prominent figure at the resort since its opening, many guests who have visited continue to report sightings of the regal Carolyn. Visions of an elegant woman in Victorian dress are often spotted in the hallways of the hotel, and there are light taps on doors when no one is outside. Objects within the guestrooms will also suddenly disappear and then reappear in the exact place from where they were lost. But perhaps the most common sighting of the beloved Carolyn is in Room 314, where guests report seeing a vision of the woman sitting at the edge of the opulent four-poster bed–on which Carolyn herself used to slumber. The tales of the Omni Mount Washington's hauntings have since inspired many people to hunt for ghosts on the grounds, including the crew of the popular television show, Ghost Hunters . Omni Mount Washington was established in 1902 and has been a Charter Member of Historic Hotels of America since 1989.
Omni Grove Park Inn (1913) Asheville, North Carolina
Travelers, residents, and staff have come to believe in a ghost who roams the hallways of Asheville, North Carolina's historic Omni Grove Park Inn. A strange but gentle spirit residing within the gray, granite walls, known simply as the Pink Lady, has been seen, felt and experienced by hotel employees and guests for nearly a century. The Pink Lady has been generally described as a dense pinkish smoke, although some report the mist materializing into the shape of a young woman donned in a pink ballgown. The Pink Lady is believed to have met her demise on the Palm Court floor after falling two stories from the fifth floor to the third floor in the 1920s. While no written records have been found that support any of these claims, sightings of her are still reported. Some claim they have seen a pink mist, while others report seeing a full apparition of a young long-haired lady in a pink gown. Guests have reported that they have seen objects move in the middle of the night, as well as being awakened by feeling a tickling sensation on their feet. While the Pink Lady is keen to reveal herself to everyone, she is said to particularly enjoy the company of children. Established in 1913 and inducted into Historic Hotels of America in 2000, Omni Grove Park Inn was ranked #8 by public voting in the USA Today 10 Best Readers' Choice 2023 Best Haunted Hotel contest.
Claremont Club & Spa, A Fairmont Hotel (1915) Berkeley, California
Over the years, the Claremont Club & Spa, A Fairmont Hotel, has built a cherished reputation for its luxury accommodations, beautiful views of the San Francisco Bay, pampering spa services–and for being one of the most haunted places in California. From reports of phantom elevators to eerie voices, the resort has been the source of countless paranormal tales for generations. Of all the stories, the spookiest involves the fourth floor. Specifically, one room seems to attract the most activity. It is common for people to experience extreme temperature changes in rooms or walk into a room that has cold spots. Other guests have encountered an elevator that will go to floors not requested or simply not start to move until an unseen force allows it to move. Additional stories abound throughout the Claremont Club & Spa about the spirits of children. One such tale pertains to a 6-year-old girl. While no one exactly knows why her ghost haunts the hotel, all who encounter her admit that she is peaceful, reporting that she has visited them at night and gently reached out as if to say "hello."
La Fonda on the Plaza (1922) Santa Fe, New Mexico
After dark, Santa Fe, New Mexico, promises to enchant visitors with its paranormal legends and ghost stories from its 400-year history, and La Fonda on the Plaza (1922) offers guests a first-hand look at the myths surrounding Santa Fe Plaza. This October, the historic hotel offers a ghost tour and a special room package. On the tour, guests are invited to listen for mysterious harp music in the historic plaza and to watch for the spectral echoes of tragic brides, mournful mothers, and headless horsemen. Of course, the hotel itself is no stranger to ghosts: several apparitions have reportedly been seen at the hotel, including one thought to be John P. Slough, Chief Justice of the Territorial Supreme Court. Slough frequented La Fonda, then the Exchange Hotel, and was shot and killed in 1867 in the hotel lobby. Another sighting at the hotel is attributed to the spirit of a distraught salesman, who jumped into the hotel well after losing a card game and guests have claimed to see his form emerging from the fountain. The La Fonda Ghost Tour Package includes accommodation and breakfast for two at the hotel, two tickets for the tour, plus a copy of Haunted Santa Fe by Ray John De Aragon.
The Emily Morgan San Antonio - a DoubleTree by Hilton Hotel (1924) San Antonio, Texas
The Emily Morgan hotel, which is located across from The Alamo in San Antonio, Texas, is known to be one of the most haunted hotels in all of Texas. It was even ranked by USA Today as the third-most haunted hotel in the world in 2015. According to various reports, given by the hotel's own management team, the most haunted floors are the seventh, ninth, and fourteenth floors. It was these floors that at one time functioned as the psychiatric ward, surgery level, waiting area and morgue, respectively. At The Emily Morgan, almost all the paranormal reports involve ghosts and spirits from when the building was a hospital. Guests have reported strange things occurring on these levels. On the fourteenth level of The Emily Morgan hauntings have been associated with a smell reminiscent of a hospital. It is uncommon, but not unheard of, for guests to report having a vision of a hospital scene–rather than a guestroom–when they open their door from the hallway. On the twelfth floor, guests claim to have witnessed their bathroom doors opening and shutting on their own. Others have seen lights flashing in their rooms. And yet others have reported seeing actual apparitions of nurses in the hallways as they push rickety gurneys down the corridor. Then the scene disappears into thin air as if the ghostly image was never there in the first place.
Hawthorne Hotel (1925) Salem, Massachusetts
The Colonial seaport town of Salem, Massachusetts, is notorious for the 1692 Salem Witch Trials, and the historic Hawthorne Hotel is prone to hauntings and spirits of its own. Often ranked as one of the most haunted hotels in America, its guests have reported moving furniture, sightings of a ghostly woman, and unexplained noises. Named after well-known resident and author Nathaniel Hawthorne, many of the hotel's hauntings are attributed to the sea captains who were returning to their gathering place. According to lore, Room 325 is the most haunted room in the hotel, where guests have claimed to feel cold spots and smell fresh-cut flowers. Guests staying in Room 612, as well as on the sixth floor in general, have reported witnessing a ghostly woman walking the halls. Rooms 621 and 325 have also had reports of lights and faucets turning off and on. In 1990, the hotel held a séance in the Grand Ballroom to try and contact Harry Houdini. In 2007, SyFy's popular paranormal show, Ghost Hunters , visited the hotel to investigate. Established in 1925 and inducted into Historic Hotels of America in 1991, Hawthorne Hotel was ranked #9 by public voting in the USA Today 10 Best Readers' Choice 2023 Best Haunted Hotel contest.
The Hotel Viking (1926) Newport, Rhode Island
The Hotel Viking was built by the Newport, Rhode Island, community and entirely through community investment at the height of the Roaring Twenties. This civic undertaking helped keep Newport and its people afloat through wars and recessions by offering the same thing in 1926 as it does today: a genuine sense of belonging for both visitors and residents alike. It is this sense of belonging, perhaps, that keeps guests checked in long after they check out. Hotel Viking has had many guests and staff members report paranormal experiences. One kind of sighting that has been reported many times is of a little boy seen cleaning the floors of the historic wing of the hotel. This has also been confirmed by most of the housekeeping staff, who very much appreciate the help! Hotel Viking is also believed by some to be haunted by a ghostly group of partygoers. Frequently, the staff hears the noise of a grand party at odd hours of the night when no events are planned. This noise was originally heard above one of the ballrooms in a space that was used for storage. But after renovations, the location of the spooky soiree seemed to have changed to the hotel's lower levels.
Hotel Saranac, Curio Collection by Hilton (1927) Saranac Lake, New York
Goblins, ghouls, spirits, and specters all promise to be wandering the streets of Saranac Lake, New York, on Halloween night. Of course, most will be children dressed in costume for the occasion. But deep in the heart of the Hotel Saranac, there may be a sighting of a distinguished man dressed in a black suit with tails and a top hat. Believers think the man is Howard Littell. And, no, he is not in costume. Saranac Lake's high school once stood on the grounds where the Hotel Saranac currently is located and the dearly departed Littell was the superintendent of schools for close to 35 years. Littell was known for roaming the high school's hallways and keeping the students in line. The high school moved in 1926 and the Hotel Saranac was built on that land the following year. Littell moved on with the new high school, but–apparently–his spirit did not; people have claimed to have seen him wandering the halls of the hotel, perhaps looking to keep a stray student in line. Every floor has a story, from the specter sightings near the ballroom on the second floor of Frances Peroni, who taught there when the hotel was owned by Paul Smith College, to the scratching of a ghost cat on the third floor. Stories abound about guests hearing singing on the sixth floor. Of course, some report that Howard Littell is still roaming the basement. Established in 1927 and inducted into Historic Hotels of America in 1998, Hotel Saranac was ranked #3 by public voting in the USA Today 10 Best Readers' Choice 2023 Best Haunted Hotel contest.
The Hassayampa Inn (1927) Prescott, Arizona
With a variety of experiences reported in the century since it opened, Hassayampa Inn in Prescott, Arizona, has a reputation as an active haunt. Most of its paranormal tales involve a ghost that many have called "Faith." Legend has it that in 1927, Faith and her newlywed husband checked into the Hassayampa Inn on their honeymoon. On their first night, her beloved husband left to supposedly purchase a pack of cigarettes, but he never returned. After waiting for nearly three days, Faith passed away from a broken heart. Yet, many say that Faith never left the grounds. Instead, her spirit returned to the Hassayampa Inn, where she continued to lament the loss of her husband. Many tales today abound of how disembodied crying occurs throughout the inn, as well as the strange disappearance of random objects. The staff themselves have specifically reported that Faith has occasionally turned off the gas burners in the kitchen. Perhaps the most frequent sightings of Faith have occurred in Grand Balcony Suite 426. In one fascinating story, an employee remembered how a wreath hung on the suite's door suddenly fell off following some hard knocking that had come from inside the room. When the man thrust open the door, he was astonished to find no one inside. Others have reported strange cold spots. Frequently the smell of flowers emanates from the empty room. Faith never appears threatening in these encounters. One recent guest, a young man, said he sensed someone in his room when he awoke. He drifted off and awoke to someone hugging him. When he asked if there had been incidents of hauntings at the hotel, the desk clerk said, "Oh, that's just Faith."
Hilton Baton Rouge Capitol Center (1927) Baton Rouge, Louisiana
It has long been reported by staff that the tenth floor of the Hilton Baton Rouge Capitol Center in Baton Rouge, Louisiana, is haunted by the ghost of the infamous politician Huey P. Long. Known as the most colorful politician from Louisiana, the infamous Huey P. Long's favorite saying was, "Every man is a King." He frequented the Hilton Baton Rouge Capitol Center, then known as the Heidelberg Hotel, so often that he even had a tunnel dug to the hotel across the street, so he could escape his enemies and visit his mistress. The spirit of Long is thought to walk the 10th floor at a leisurely pace, puffing away on a cigar. Reports claim he will look in a guest's direction and then fade away when acknowledged, extremely polite and well-mannered. Though the hotel has been smoke-free since 2006, housekeepers have reported catching a whiff of cigar smoke from rooms they've just cleaned. In recent years, a general manager–a self-described skeptic–was living in the hotel and reported that he experienced unexplainable activity: he witnessed lights turning on when no one was around and repeatedly saw a shadow of a person walking by the Mezzanine Suite, back and forth on the catwalk. When he opened the door to the room to see who was inside, no one was there.
Fairmont Sonoma Mission Inn & Spa (1927) Sonoma, California
Fairmont Sonoma Mission Inn & Spa in Sonoma, California, welcomes guests past and present, believing that their ghosts haunt where they were happiest. The Inn's tenured employees will testify that when the evenings are still and the fog rolls in from the San Francisco Bay, a beautiful woman has been seen strolling the hallways of the Inn in period dress: Victoria. One of the early European settlers of Sonoma Valley, Victoria is said to have celebrated her wedding and many anniversaries at the resort. For decades, guests have even commented on the otherworldly presence at the Inn. A handsome room in the original Inn building is reportedly haunted by the ghost of an elderly man. Guests have for years noted a feeling of not being alone in the room at night. They have described hearing doors slam, catching sight of something out of the corner of their eye, or seeing something run down the hall and around the corner. The hauntingly famous "Round Room" is perhaps one of the most haunted hotel rooms in California. Since then, guests have reported paranormal activity in the room, including flickering lights, unexplained noises, shadowy figures, running water and more.
The Wort Hotel (1941) Jackson, Wyoming
The Wort Hotel in Jackson, Wyoming, is home to a friendly, mischievous ghost named Bob, a former engineer at the Hotel who likes to play tricks on his successors. Robert "Bob" Tomingas took a job as The Wort Hotel's maintenance engineer in 1950. Bob was a mechanical genius, and over the course of his career, he rebuilt the hotel's heating, water, and electrical systems. During the winter nights in the 1950s when the temperature would drop below zero and the hotel's overworked boiler would begin to act up, Bob would arrive in the middle of the night to nurse the system alone. Hotel workers arriving in the morning would find him asleep on a blanket next to the boiler. In life, Bob was known for being able to fix the impossible. He spent his time off repairing and maintaining equipment around the valley. In his later years at The Wort, Bob was often consulted on the whereabouts of wiring, pipes, valves, and all the secrets of the old hotel. Current engineers credit Bob for helping them solve the mysteries of burst pipes and broken wiring. On occasion, Bob also enjoys rearranging the maintenance shop, to the delight of the hotel's engineers. While Bob never appears to hotel guests, the staff at The Wort consider him to be a valuable team member.
Tubac Golf Resort and Spa (1959) Tubac, Arizona
The history of the Tubac Golf Resort and Spa in Tubac, Arizona, can be traced back over four centuries to a young man named Don Toribio de Otero. Generations of Oteros lived on the ranch for four centuries before they were forced to sell, and the core of the estate was reinvented as a luxury resort in the 1950s. Harkening back to the days of the Otero family, occupants and guests have claimed to hear, see, and experience unexplainable activity. In recent decades, resort guests have reported at least four unique ghosts including a boy, a lady in gray, a very active gentleman spirit, and a cowboy. Some of these spirits are believed to date back to the early age of the resort when it was the Otero Ranch. The haunts have been investigated by the Phoenix Arizona Paranormal Society and featured in the society's DVD, The Haunted Series (Arizona) . Learn more about the Tubac hauntings in Haunted Otero: Ghost Tales from the American Southwest by Diana Hinojosa-DeLugan, who has given ghost tours of the Tubac Golf Resort and Spa.
"The spirits reported to reside within these Historic Hotels of America have been described as sad to happy, shy to friendly, slowly meandering to in a rush, in casual coveralls to elegant finery and range from young to old," said Lawrence Horwitz, Executive Vice President, Historic Hotels of America and Historic Hotels Worldwide. "Some pre-date the construction of the hotel and others figure prominently from the early years of the historic hotels. More than mere ghost stories, these enduring legends contribute to the unique qualities of the inns, resorts, and hotels of Historic Hotels of America."
About Historic Hotels of America®
Historic Hotels of America® is the official program of the National Trust for Historic Preservation for recognizing, celebrating, and promoting the finest historic hotels in the United States of America. The National Trust for Historic Preservation was chartered by U.S. Congress in 1949 and is a private 501(c)(3) nonprofit organization. The National Trust for Historic Preservation is leading the movement to save places where our history happened. To be nominated and selected for membership in this prestigious program, a hotel must be at least 50 years old; designated by the U.S. Secretary of the Interior as a National Historic Landmark or listed in or eligible for listing in the National Register of Historic Places; and recognized as having historical significance. Of the more than 300 historic hotels inducted into Historic Hotels of America from 44 states, the District of Columbia, and Puerto Rico, all historic hotels faithfully preserve their sense of authenticity, sense of place, and architectural integrity. For more information, please visit HistoricHotels.org .
MEDIA CONTACT: Katherine Orr Historic Hotels of America│Historic Hotels Worldwide Director, Marketing Strategy and Communications Tel: +1-202-772-8337 [email protected]
Release Summary
#historichotels
#hauntedhotels
#spookyseason
#historicpreservation
Social Media Profiles
Historic Hotels of America | Historic Hotels Worldwide (Preferred Hotels Group)
Subscribe to our weekday newsletter
Add WBUR to your morning routine
Advertisement
The Weekender: Boston's Saturday Morning Newsletter
Visiting Salem for Haunted Happenings? Here's what to know before you go
Editor's Note:  This is an excerpt from WBUR's Saturday morning newsletter, The Weekender. If you like what you read and want it in your inbox,  sign up here . 
Salem is home to around 40,000 people. But when spooky season is afoot and a chill can be felt in the air, nearly  a million  people pour into the city for its infamous history and Halloween festivities, known as "Haunted Happenings."
For some locals, the crowds can be so overwhelming they avoid coming downtown altogether. But not Chris Padgett, who's lived in Salem since 2007. He's one of many that volunteer with  Destination Salem  as a local guide for visitors.
"There are people who don't really appreciate the tourist season in Salem," says Padgett. "The way I think about it, [tourism] is what keeps this town going."
Padgett — like many of Salem's residents and city officials — seem to have accepted the inevitable: People are going to visit during October. The question is: How can the city host all these ghosts guests and how can you be a courteous visitor?
What they'll do: More public transit, less cars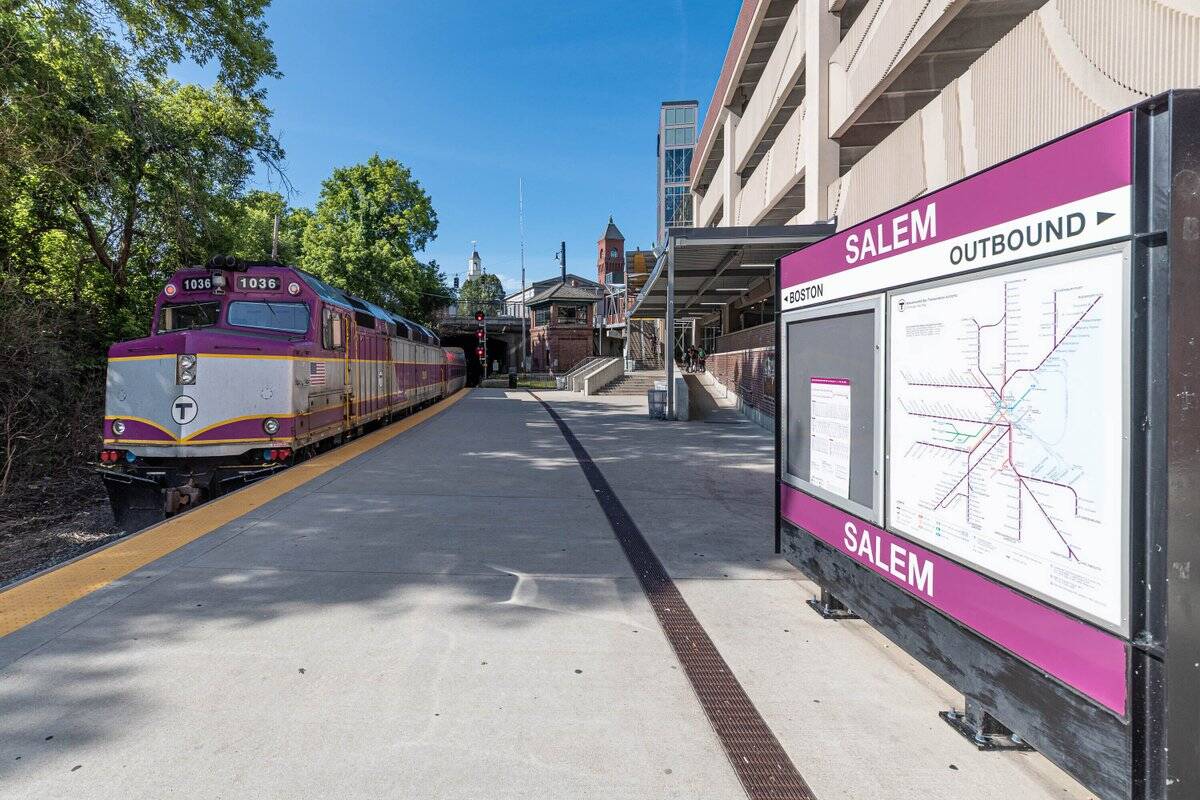 Simply put, officials and locals alike would rather you leave your car at home during Haunted Happenings. The traffic can be  scarier  than any haunted hayride.
"There's no street parking and the decks fill up first thing in the morning," says Padgett. "Do not drive to Salem. Just don't."
The good news is that train service to Salem will ramp up to meet visitor demand.
Mayor Dominick Pangallo announced Tuesday that the MBTA's  Newbury/Rockport commuter rail line  is doubling its service between Boston and Salem during weekends in October. The train frequency will go from one train per hour to two — that's more service than the T has ever offered before to and from Salem on the weekends, according to the MBTA. Trains will arrive every 40 minutes in Salem throughout the day, with the last train leaving for Boston at 12:35 a.m. on weekends. You can take a peek at the full schedule  here .
The Salem Ferry  is an attractive option, too: Board at Boston's Long Wharf and within an hour you'll be docking at Salem Wharf (and with this balmy October weather we're having, riding on the deck might not be too shabby either.)
If driving is your only option, Salem has designated three "satellite" parking lots outside of the city center with free shuttles to and from the downtown. They're located at Salem High School, behind Salem Hospital and at Salem State University's O'Keefe Center ( click here  for more info).
What you can do: Show up, show support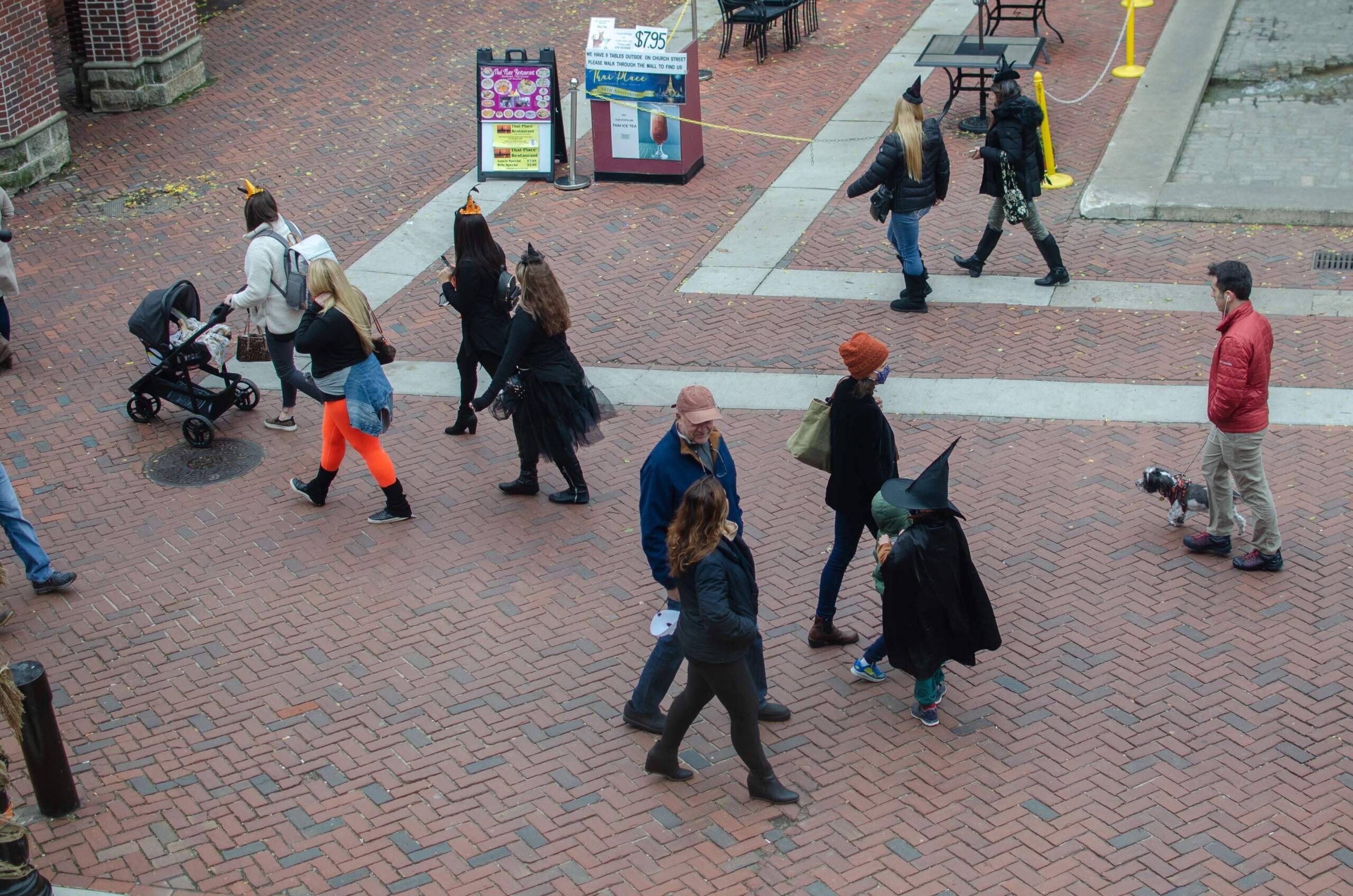 Visitors should remember there's plenty of passion — and real people — behind Salem's storefronts. Take Ed Gannon, the owner of the  Chambers of Terror , an old-school-style haunted house in Salem filled with practical effects, secret doors and spooky monsters. He and a friend began building the Chambers of Terror 31 years ago, and Gannon gained ownership about two years ago.
"It's funny. I was in my twenties back then going, 'Boy, someday I'd like to own a haunted house in Salem.' And now I own a haunted house in Salem!" said Gannon. "Even after all these years, I still get excited about it."
Gannon and his staff welcomed me for a walk through the attraction,  which thoroughly lived up to its name . It's the care put into the scare, though, that makes homegrown haunted hotspots like the Chambers of Terror special. Gannon takes pride in constructing the "perfect scare" with authentic, old-school effects sure to rattle his visitors.
Another immersive tourist attraction,  Professor Spindlewink's World of Wizardry , advertises a family-friendly experience with wonderful wizards, witches and fantastical beasts at every turn. But the most awe-inducing part of the new interactive fantasy museum? "The owner is a local guy, and he built this entire thing with his two hands." said Padgett. "It is pure magic."
"I think people come here expecting Halloween Disney World, and it's not," said Padgett. "It's a functioning city that people live in, work in and shop in." Respecting the city, its locals, waitstaff and those operating attractions sit at the top of Padgett's list of things people should be cognizant of when visiting Salem.
"Salem is not a theme park," said Padgett. "Just be nice."
P.S. — Looking for some Salem attractions off the beaten path? Check out some of Padgett's favorite spots as a local in this video.
Sign up for the WBUR Weekender
Alakazam! Why a Salem magicians society needs to conjure new recruits
Hanna Ali Associate Producer Hanna Ali is an associate producer for newsletters at WBUR.
More from WBUR
The "Number One Cultural & Historical Tour in the United States" ~ Trip Advisor 2023
Book it. walk it. fall in love with it., explore a historical journey in salem massachusetts.
Walk With Us
Come take a stroll with us down a historical journey through the streets of Salem. From the beginning, our past has been notoriously labeled from the Salem Witch Trials of 1692 to modern day. With almost 400 years behind us, "The Witch City" has lots of wicked stories to tell.
Witch City Walking Tours offers many captivating tours: - History & Hauntings - Mysteries & Murders - Merchants & Mansions, Architecture Stroll - Hocus Pocus Movie Locations Tour - Spirits & Superstitions: a Friday the 13th Tour
With your licensed professional tour guide, explore the social, political and environmental influences which spread mass hysteria, causing the infamous Salem Witch Trials of 1692. Discover how Salem became a world-class seaport, creating some of the wealthiest families in America and America's first millionaire. Stroll the cobblestone lined streets, taking in some of the most stunning 17th and 18th century colonial architecture. Or, if you like to be scared, get chills down your spine hearing ghastly tales of ghosts, macabre murders and true crime stories in Salem's history. Witch City Walking Tours 'History & Hauntings Tour' was named the "Number One Cultural & Historical Tour in the United States" by Trip Advisor in 2023. Other accolades: - "Best Historical & Cultural Tours in the World" by TripAdvisor 2022. - One of the "Best Historical & Cultural Tours in the United States" in 2022. - "Trip Advisor's Most Booked Fall Experience in America" for 2021. - Tripadvisor Travelers' Choice Awards and a multi-year recipient of TripAdvisor's "Certificate of Excellence". ‍ So.... come take a walk with us and see why our tours are simply magical! ‍ Please note: OUR TOURS OPERATE RAIN OR  SHINE! 24 hour cancellation required for a full refund. All sales are final September 10 - November 11.
History & Hauntings of Salem
History, hauntings, the Salem Witch Trials, architecture and hidden gems. Suitable for all ages. Get ready for a mysterious journey through almost 400 years of Salem's rich and storied history. Your local, well-versed guide and historian is excited to share their passion of this beautiful quaint city with you. Rated as the top walking tour in Salem, you will experience approximately two hours of captivating tales of our city's history, chilling tales of the supernatural, while being awed by the breathtaking architecture, and discover the fascinating truth of the 1692 Salem Witch Trials. Your guide will take you off-the-beaten path, while you experience the lesser known sights and history of Salem.
Mysteries & Murders of Salem
For those who prefer a slightly *darker* historical perspective of Salem. Your guide brings to life the true crime stories of murder, myth and macabre. (Ages 13+ only.) Come experience the darker side of Salem with our 1 hour 45 minute Mysteries & Murder tour. We retell the most spine-chilling true crime tales of murder, mystery and macabre that happened in Salem's past. Why did an insane woman in the early 1600s murder her child? Who was the famous hitman who murdered the slave trader in his sleep? Did the Boston Strangler really make a visit to Salem? These tales and much more will unfold on this whirlwind tour of this mysterious seaside city.
Hocus Pocus Movie Locations of Salem
Brisk 4 mile walk. Come relive the magic of Disney's Blockbuster, Hocus Pocus! Starring Bette Midler, Sarah Jessica Parker and Kathy Najimy, Hocus Pocus has become one of the most beloved movies of the 20th century. The majority of the movie was filmed in Salem in 1993. We will take you to 5 locations used during filming. Your ticket price includes entry to Pioneer Village, as well as a special Hocus Pocus gift! Along the way, you will also hear about the Salem Witch Trials, the maritime history, how we became the "Witch City".
Spirits, Sinners & Scandals Adulteress Tour
Get ready for Salem's spookiest, haunted *adults only* tour, which will take you on a whirlwind journey through the cobblestoned streets of this 17th century city....This tour is unlike anything else in Salem. You will hear tales of murder, deception and despair as you cross paths with the supernatural. Your costumed guide will bring stories to life as they pass by cemeteries, haunted sites and visit dark corners as you relive some of Salem's most terrifying tales. Adults only, 18+.
PopSalem! A Pop Culture Walking Tour
Curious how Salem became the Witch City and the Capitol of Halloween? From Witchcraft to Lovecraft, the PopSalem tour is for you. Salem's journey to the Witch City couldn't have happened without popular culture. Discover how Bewitched, Hubie Halloween, author H.P. Lovecraft, video games, textbooks and other types of media all influenced the way we experience Salem today. · A guide brings the history of Salem to life through storytelling. · Learn about the people and events that made Salem the "Witch City" and Capitol of Halloween. · Visit some of Salem's most iconic sites – including the Witch Museum, Burying Point, and Bewitched Statue - in a fun, festive, one-hour tour. · Brand-new tour from Salem's number one walking tour company – only in October!
Spirits & Superstitions: a Friday the 13th Tour
This is the only tour in Salem which focuses on Friday the 13th, superstitions and local ghost stories. On this 90-minute tour, learn the secrets behind some of the most mysterious superstitions. Hear ghastly tales of hauntings and the paranormal. Discover for yourself some of the most shocking secrets of Salem's chilling past. This limited edition tour is only available on Friday the 13th.
We had a brilliant tour with Dawn on a very, very rainy night, Monday 9/11. The content of the tour was interesting, it gave me a very good overview of Salem's history. The tour was more history than hauntings in my opinion. Dawn really brought the stories to life and was very generous with her time and encouraged the group to interact and ask questions.
I am a long-time resident of Salem and had forgotten how amazing our town is, thank you Violet for awaking my interest in Salem's history again! Violet is a fantastic tour guide, and our group is extremely impressed by her. Violet spoke well, charming and is clearly knowledgeable. She was able to change a muggy dreary rainy night into very pleasantly memorable evening.
During a day trip to Salem, I participated in the History and Hauntings tour provided by Witch City Tours. This walking tour was so informative and beautiful! Our tour guide, Michael, knew quite a bit about the history of Salem and the witch trials. His summary of Salem's dark past piqued our interest into learning more about it, which led to the purchase of a history book in a local shop.
Recent Activity
Witch City Walking Tours is proud to be the sponsor for this year's Salem Education Foundation's raffle for "Dinner for Two" anywhere in the world! 🌎
Essex Street, Saturday October 7, 1:30 pm.
When visiting Salem, where should you go to eat? Here are some suggestions from our guides:
Destination Salem
Good Morning America
National geographic.
Travel AAA Guide
Travelers choice, travelers' choice™ best of the best.
Charities We Sponsor
Witch City Walking Tours proudly gives back to the community of Salem, Massachusetts! Every month, one of our guides chooses a local non-profit that is important to them and we donate $1000 to support their missions. In turn, these worthy organizations work diligently to lift the members of our community. 
Recently, Witch City Walking Tours has supported:
Salem Education Foundation and their raffle for "Dinner for Two" anywhere in the world! 
Northeast Animal Shelter for blankets, towels, and food for the animals.
We'd like to thank all of our tour guests for helping us make this possible, and for helping us keep Salem a vibrant and beautiful city where we, along with our neighbors, live and work.
Who We Sponsor
Working Hours
Sunday to Saturday   09:00 AM to 11:00 PM
32 Derby Square Salem, MA 01970 (Outside on the 3 staircases of the Old Town Hall)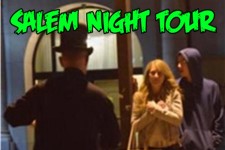 (Photo: Getyourguide.com)
The town: Salem, Massachusetts. The year: 1692. The significance: America's first case of mass hysteria and baseless conspiracy theory was spiraling out of control. By the end, 200 women would be accused of witchcraft, of whom, 25 were killed. This shameful episode really took place. What is up for debate is the stain on the soul of Salem that remains. Take a literal witch hunt through the old town. But never fear, through a little hocus pocus, these Salem witch and ghost tours are light-hearted affairs, conjuring up whimsy and intrigue along the way. You won't even need a magic broom to join in.
Salem 1692 Witchcraft Trials Walk
Although many of the Salem town buildings of 1692 are long gone, some of the key sites that were the setting for the Salem Witch Trials endure. During this 90-minute walking tour however, all that is lost comes back to life amid tales of family feuds, suspicion and intrigue. This great-value tour passes the jail, where suspected witches were held, and the court house where they were tried. This is a seasonal tour option, running from April to October. From $25 per person.
Book at Getyourguide.com
Ghosts of Salem Walking Tour
Leaning a little more into the paranormal side of things (perhaps not quite realizing that that was the kind of thinking that got a load of innocent women killed in the first place) this ghost walk seeks spectral remnants of the women accused of witchery. Salem's haunted cemeteries are a main locale for the afterlife iterations of these poor victims, along with various other haunted locations in Salem's old town, such as the Town Hall. This is dubbed a family friendly tour and runs on most nights of the year. From $25 per person.
History and Hauntings of Salem Guided Walking Tour
Salem has seen plenty of highs and lows over its 400 years of history, which is why this tour, teaming up with a local historian, is a great way to better appreciate the events that have shaped the town. The two-hour tour is particularly good for anybody keen to learn about the chain reaction that led to the witch trials and how the situation came to such a gruesome end. This tour has multiple daily departures and if you choose an after-dark option, your guide leads the way by lantern. From $30 per person.
Book at Viator.com
Witch Trials and Beyond – A Guided Salem Walking Tour
Although many tours focus on the gruesome and scandalous facts of the Salem Witch Trials, or the potential hauntings that result, some tours seek an alternate path. For example, this two-hour walk touches on those themes, given their central importance to the city, but also looks at how Salem dealt with the shame, after the fact. Discover ways that Salem was shaped by its darkest moments, plus visit the filming locations of the movies Bewitched and Hocus Pocus. Tours run daily from spring to fall, and a couple of times a week in winter. From $35 per person.
Salem's Ghosts, Witches, & Warlocks
For a decent balance of Salem history and plenty of creepy tales and spooky goings on, this tour is all about telling the stories behind the places. Depending on the weather and the group, you will visit a variety of sites around Salem, usually about 10 places, such as the Old Burying Point Cemetery, the Salem Witch Trials Memorial and the supposedly-haunted Ropes Mansion. Hear the history connected with each place during the 90-minute tour. A shorter, hour-long option is also available. From $45 per person.
Latest Articles
5 Unique Glamping Experiences in New Hampshire October 9, 2023
11 Unique Things to do in Kobe October 9, 2023
7 of the Best Coworking Spaces in Chicago October 9, 2023
5 of the Best Large Camping Tents for Families October 8, 2023
7 Exhibitions to Visit in Romania this Autumn & Winter October 8, 2023
Privacy Overview
Your source for Pumpkin Patches, Hayrides, Haunted Houses, Corn Mazes, Museums, Ghost Tours, Costumes Stores & more in New England!

Haunted Footsteps Ghost Tours

Celebrating over 25 Years of Tours!
Haunted Footsteps Ghost Tour: Accompany us on Salem's original 90-minute ghostly tour and experience why our highly acclaimed lantern-lit stroll has been a "Witch City" institution since 1997. Our engaging guides creatively convey Salem's authentic haunted history. Delve into Salem's macabre past as our knowledgeable and charismatic guides regale you with true tales of documented paranormal activity, chilling cemeteries, and centuries old murder.
April & May • Tours run daily at 3pm & 7pm
June through October • Tours run daily at 3pm, 6pm & 8pm
October: Additional tours are offered at 6pm, 7pm and 9pm on all October weekends!
November through March • Tours run nightly at 6pm on Fridays, Saturdays & Sundays
Reservations strongly suggested. Purchase tickets online
Daily Tour Schedule - through November 5th, 2023
Noon Salem 101: General History tells you about the nearly 400-year-old history of our city. We'll cover the 1692 Witchcraft Trials, Salem's role as the top seaport in the nation, involvement in the American Revolution, presidents and famous people who visited here, inventors, movies shot in the city and other amazing history. (90 minutes) Daily at noon year round.
10:00am, 1:00pm & 4:00pm The 1692 Witchcraft Walk strolls through former Salem Towne examining key players and locales linked to the infamous Witch Trials. Examine the demographics, theories, and personal stories comprising the dire events of 1692. Tours run 90 minutes, offered daily from April through October. Tours also run Fridays, Saturdays and Sundays ast 3:00pm from November through March.
3:00pm, 6:00pm & 8:00pm Haunted Footsteps Ghost Tour is the original 90-minute, lantern-lit stroll through Salem packed with macabre tales, cemeteries, and local lore. Additional Haunted Footsteps tour times added on October weekends at 6:00pm, 7:00pm and 9:00pm!
Ticket Reservations
Purchase tickets online . Call for info or contact [email protected]
Special Event Tours 2023 -select dates-
Salem Village Witch Hunt Walking Tour (Danvers, MA) This tour takes place a short drive away from Salem in the town of Danvers, formerly Salem Village, where two young girls began acting out on a cold February day in 1692. It was diagnosed as witchcraft, starting the hysteria. You'll visit several significant historical sites including the remains of the parsonage. Tour is held on select Saturdays at 10:00am from July through October. Check their booking schedule for dates.
HP Lovecraft and the Salem Connection Walking Tour HP Lovecraft was a science fiction, fantasy and horror writer who was inspired by Salem and the witchcraft Trials. He specialized in the weird that captured the imagination of many of his fans. You'll learn about the man, his books and what he referenced in his books. Tour runs April 21, April 28th, August 20 and Sept. 15 at 7:00pm.
The Grave Matters Tour We'll stroll the paths of Salem's earliest burial ground. We examine the uniquely carved stone markers, explain the meanings of the imagery, burial practices and tell you the stories of the people there. Tour runs by appointment only; must be booked in advance.
Salem Witch Trials Ancestors & Descendants Tour There were close to 1,000 people involved in the witchcraft hysteria so calculations estimate that there could be more than 50 million descendants from the event. This tour will bring you throughout the downtown area of old Salem Towne, discussing key people involved in the 1692 Witchcraft Trials. Then we'll tell you their descendants. Check schedule for tour dates; private tours can be booked in advance.
Salem Black History Tour Among our nearly 400 years of history are the incredible contributions of Blacks and African-Americans in our city. They were enslaved in Salem as early as 1638 and received their freedom in the next century, making great strides in the community and major contributions. Check schedule for tour dates; private tours can be booked in advance.
Hocus Pocus Movies & More Tour You will be surprised which movies were shot in Salem and they are not all about our notorious past. We'll bring you around to the locations and name the TV show or movie as well as the actors and what they did. Then when you watch it again, you'll recognize those locations. Check schedule for tour dates; private tours can be booked in advance.
North Andover Witchcraft History Tour (North Andover, MA) This tour takes place a half hour's drive from Salem in North Andover that had 45 accusations of witchcraft in1692. You'll hear stories of how it began and why. You'll visit the cemetery and see other locations where the meeting house and parsonages were located. Tour runs select Saturdays from July through October.
Attraction Info

Type of Attraction-Activity
Indoor-outdoor, facility type, ticketing type, admission type, admission payments, age recommendations, ghost tours, timing-hours-season, salem attractions, property extras, other details.

Connecticut
Massachusetts
New Hampshire
Rhode Island
HALLOWEEN NEW ENGLAND
Feed Your Inner Monster at New England's # 1 Website for Halloween Events, Haunted Houses, Haunted Corn Mazes, Haunted Hayrides, Pumpkin Patches, Ghost Tours, Horror Film Screenings, Halloween Supplies and Costume Stores.

Download App
Delis, Pizza & Sandwiches
Restaurants & Bars
Sweets & Treats
Gifts & Souvenirs
Witch Shops
Harbor Tours
Haunted Houses
Museums & Attractions
Psychics, Fairs, & Séances
Special Events
Spiritual Growth, Education, & Worship
Trolley Tours
Walking Tours
Resident Resources
Map of Salem
Parking Shuttle Information
Parking & Directions
Tips for a Safe and Fun Halloween in Salem
Restroom Locator
Things to Do
Places to Eat
Places to Shop
Places to Stay
Facts & Fun
Maps & Info
Upcoming Events
The Enchanters - Ice Witches
The Good Witch of Salem
Salem Common Food Court
Salem Walking Tours
Join local Kenneth Glover on his comprehensive two and one half hour Salem historical tour at 10 am. Private tours available for 1-40 persons. Closed Sunday and Wednesday. See website for details. Pet-friendly!
Family Owned and Operated
Haunted footsteps ghost tour, 90 minute tour 3 pm & 8 pm through october additional times in september & october, named #1 by new england with love.
Check out our ghost photos taken on our tours
Accompany us on Salem's Original ghostly tour and experience why our highly acclaimed lantern-lit stroll has been a "Witch City" institution since 1997. Setting the bench mark for similar tours, Haunted Footsteps Ghost Tour is Salem's preeminent evening activity. Our engaging guides creatively convey Salem's authentic haunted history. Delve into Salem's macabre past as our knowledgable and charismatic guides regale you with true tales of documented paranormal activity, chilling cemeteries, and centuries old murder.
Our walking tours give you a wonderful perspective of our quaint city. We bring you throughout the downtown area as well as the McIntire District and the Seaport area.
• tours run rain or shine. no refunds., we do not go inside any buildings., dogs are allowed on our tours, with the exception of the cemetery. , access to tour locations is subject to city regulations..
$25 for adults
$18 children 6-12 (under 6 free)
$22 for Seniors (60+), Students,
Military, Veterans, Police,
Firefighters, Teachers, EMTs, Nurses,
and Salem Residents
Advanced bookings are highly recommended, especially for October. Book now!
Spellbound Tours
The original and best ghost tour in salem, ma.
REAL HAUNTINGS, REAL HISTORY!
Choose Salem's Original Haunted Voodoo, Vampires & Ghost Tour… If You Dare!
Established in 2000 by professional paranormal investigators • All Spellbound guides are officially licensed by the City of Salem
Spellbound Tour ™
Join Dr. Vitka, your ultimate Salem tour guide, on Salem's longest running paranormal tour. Together, you'll visit actual locations from the infamous Salem Witch Trials, learn about the role voodoo may have played in the Witch Trials, and hear true tales of modern vampirism! Book your Salem tour tickets today.
Hour Glass 1.5 hours
User All Ages
Thank you for visiting Spellbound Tours in Salem!
For over twenty years, our guests have enjoyed our guided ghost tours of Salem's most haunted sites ! At Spellbound Tours in Salem , we are committed to providing an authentic and entertaining paranormal experience. We are fully licensed by the city of Salem , and take pride in being historically accurate as well as truly frightening. This haunted tour has been the longest running in Salem and is widely regarded as Salem's best tour when it comes to the paranormal. Spellbound is the original paranormal Salem ghost tour . When you take a Spellbound tour in Salem, not only are you getting the best haunted Salem experience but are supporting a locally owned and operated business which is more important than ever now.
At Spellbound Tours in Salem, all of our tour guides and staff are professional paranormal investigators who will not only tell you the ghostly stories, but teach you about modern paranormal investigation and how to capture ghostly images with your own camera! We show you documented photographs of various ghostly energy forms such as orbs, ectoplasm, and apparitions.
Spellbound Tours is serious about ghost hunting and investigating claims of paranormal phenomena. On the Spellbound Voodoo, Vampires, and Ghosts Tour you will learn the secret history of what really happened during the infamous Salem Witch Trials , discover startling information about true New England vampirism , and be amazed by tales of real, documented paranormal activity! Spellbound's Voodoo, Vampires, and Ghosts Tour delves into the dark corners of Salem's history, even exposing the hidden Voodoo roots of the famous Witch Hysteria . Every site we visit is a proven haunted location, and many of our guests have reported having true supernatural experiences on the tour.
Order tickets online now to secure your spot on Salem's number one haunted experience !
We visit only real, documented, historic and haunted locations. 
Find out more about the sites we visit on the haunted tour in Salem, MA.
Meet your guide to Salem's dark secrets…
Find out more about Dr. Vitka, your Salem haunted tours guide. 
In the mood for reading spooky stories about Salem? 
Read chilling stories from Dr. Vitka himself.
Leave a review!
Voted one of the top 10 ghost tours in the country by usa today.
Our Salem Tours Come Highly Recommended
We learned so much and had such a great time on this tour! We got to see parts of the city we wouldn't have known about and hear stories that you just can't find anywhere else. The tour was very informative, interesting, and fun for our whole family!
Mike was an incredible storyteller/historian/guide/resource. He was engaging and wove great narratives while delivering the history. It was a great walking tour. Highly recommend!!
Excellent tour, I would recommend it to everyone!! Very entertaining, very good storyteller (even my boyfriend and I got a little bit scared) and an amazing job of sharing well-researched historical facts.
Michael was very nice and entertaining. Definitely one of the best tours I've been on. We started at the bell and circled around to a variety of haunted places. Learned about the witch trials, but also ghosts and vampire lore. There was a section on serial killers as well.
Dr. Vitka was great! You can tell he loves what he does and takes his craft seriously, And that is exactly who you want to be giving you a ghost/paranormal tour of Salem. He was kind enough to hang around at the end to answer our many questions. We loved getting his take on the darker side of Salem's history and present day and had great insider suggestions of other things we should do during our stay. Highly recommend!
This was my 2nd walking tour with Dr.Vitka…I enjoyed this one as much as the first one. He is very entertaining,engages the crowd in all of his stories. He's funny and knowledgeable. Definitely one of my favorite tours in Salem to be a part of!
Michael is an excellent guy. He has this voice that encapsulates you into the whole experience. Very informative. I especially liked the Houdini story. Would definitely go again. Even though the city is crowded, that's to be expected, he was patient with waiting to let the others catch up.
Dark and Mysterious History of Salem and Haunted Walking Tours
Salem is the seat of Essex County, located on the North East coast of Massachusetts. It is at the Naumkeag River fiord. Also known as "The Witch City," Salem is notoriously labeled by the Salem Witch Trials of 1692. The city offers a variety of tours for everyone, with a variety of haunted walking tours like the historical tours and ghost tours which are the most popular amongst visitors. Take a stroll down the historical journey through the city's streets and be mesmerized by the city's dark and mysterious history. Read on to learn more about the history of Salem and some of the city's haunted walking tours.
In A Hurry? Here are the Best Haunted Tours in Salem.
History of Salem
Haunted walking tours in salem, dark history: hauntings & witchcraft hysteria, history and hauntings, the salem night tour, salem witches and spirits dead of night dark history tour, the salem witch walk, mysteries & murders of salem guided night.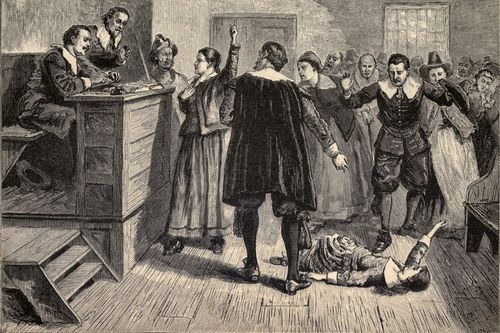 Salem is famously remembered for the late 17th-century witchcraft hysteria. The witchcraft hysteria was caused by the Salem Witch Trials of 1692. Salem was founded by Roger Conant and a group of immigrants from Cape Ann in 1926.
It was then called Naumkeag, but the settlers were more partial to Salem, hence the current name. Salem is resultant from the Hebrew word for peace. In 1962, a local physician diagnosed that several teenage girls had been bewitched. This led to the hanging of 19 people and the crushing of another to death. Once the hysteria had calmed down, the following year, an edict was issued to release all that had been accused of witchcraft from prison.
No one has been hanging on the grounds of witchcraft since 1693. Over 400 years later, "The Witch City" has many wicked stories of macabre murders and true crime stories. These stores will make chills run down your spine as you explore the city on foot.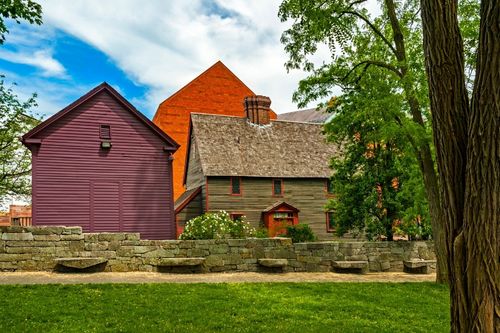 Here are some of the haunted walking tours in Salem that you may find both historic and exciting.
The Haunting & Witchcraft Hysteria is especially great for history enthusiasts. You will enjoy learning about the city's dark and spooky history in this 1 hour and 30 minutes tour. Your tour guide will take you to explore the famous Witch House, Burying Point Cemetery, and Chestnut Street. Listen to stories from Salem's past, from its founding in the 17th Century to the present.
Your guide will recount the details of the witchcraft hysteria and stop at Salem's popular spots.
Things to see:
The witch house
Burying Point Cemetry
Chestnut street
The 2-hour and 15 minutes history and hauntings tour is a mysterious journey through centuries of Salem's rich and storied past. Your local guide will share the passion for the dark city with you by sharing captivating tales of the city's history. You will hear scary stories of the supernatural, and the fascinating facts of the 1692 Salem Witch Trials.
On this tour, you will see magnificent historic architecture. Your guide will also take you off the beaten path to view and experience lesser-known locations and the city's history.
Salem Old Town Hall
Essex Street Pedestrian Mall
Bewitched Statue of Elizabeth Montgomery
The perfect time to explore Salem is after nightfall. Your guide will retell the city's spooky and sinister tales leaving chills running down your spine on this haunted history tour.
Your licensed guide will lead you along the city's lamp-lit streets while telling true tales and legends of mayhem, witchcraft, and murder. You will visit and explore sites related to the infamous witchcraft hysteria. Also, hear stories of ghostly spirits that are said to haunt the city's homes and graveyards still.
Things you will do include:
explore the dark past of one of the US' most haunted cities
listen to the tales of the hysteria of 1692
learn about Massachusetts' history in a fun and entertaining way
visit the most haunted spots in town
What to see:
Salem Witch Trials Memorial
Salem Gift Shop
Saint Peter's Episcopal Church
Old Burying Point cemetery
The history of Salem is masked in some misconceptions. On the witches and spirits dead of the night tour your guide will unravel the mystery of the past. Also, take you to all the central haunted locations in Salem and offer insight into the town's history.
The tales you will hear on this trip are from accounts of eyewitnesses, research, and the real story of the city's history.
Things to do and expect on this trip:
visit at least 8 to 10 of the most haunted sites in Salem
get insights from your guide and ask questions
option to upgrade and add visits to four more locations
Wicked Good Books
Salem Athenaeum
Ropes Mansion and Garden
John Ward House
The Salem Witch Walk is unique from other walking tours. Unlike the others, this one is led by a practicing witch. The witch guide will teach you the history of witchcraft and the present.
Things to expect on this trip:
Explore the Salem Witch Trials Memorial,
Participate in a real magic circle
Learn about the Salem Witch Trials and present-day witchcraft
Get discounts at the Crow Haven Corner
Crow Haven Corner
Tired of all the tales of the history of the Salem Witch Trials? Then the Mysteries & Murders of Salem Guided Night tour is perfect for you. Listen to stories of horrific murders and sinister ghost sightings as you explore the spookiest sites in the city. This tour is excellent for young adults and adults; it is unsuitable for children.
Things to do on this trip:
learn unique tales of Salem's past from your guide
explore an eerie Salem night
hear terrifying stories of death and murder from your guide
visit spots you wouldn't discover on your own
The Burying Point
Related Posts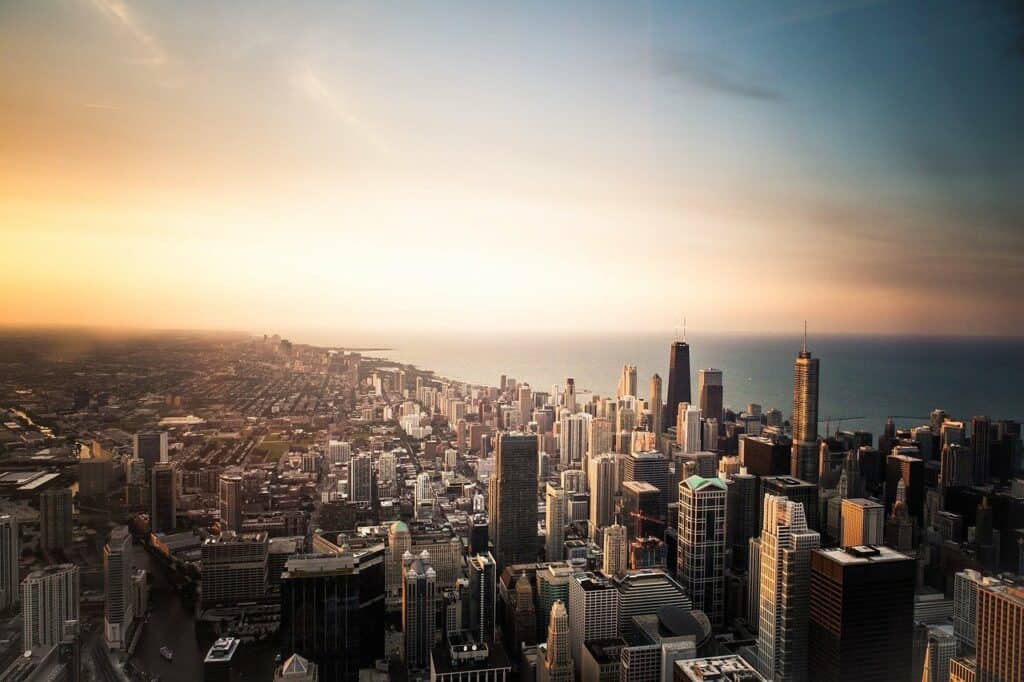 Chicago's Top Attractions and the 16 Best Things to do in Chicago!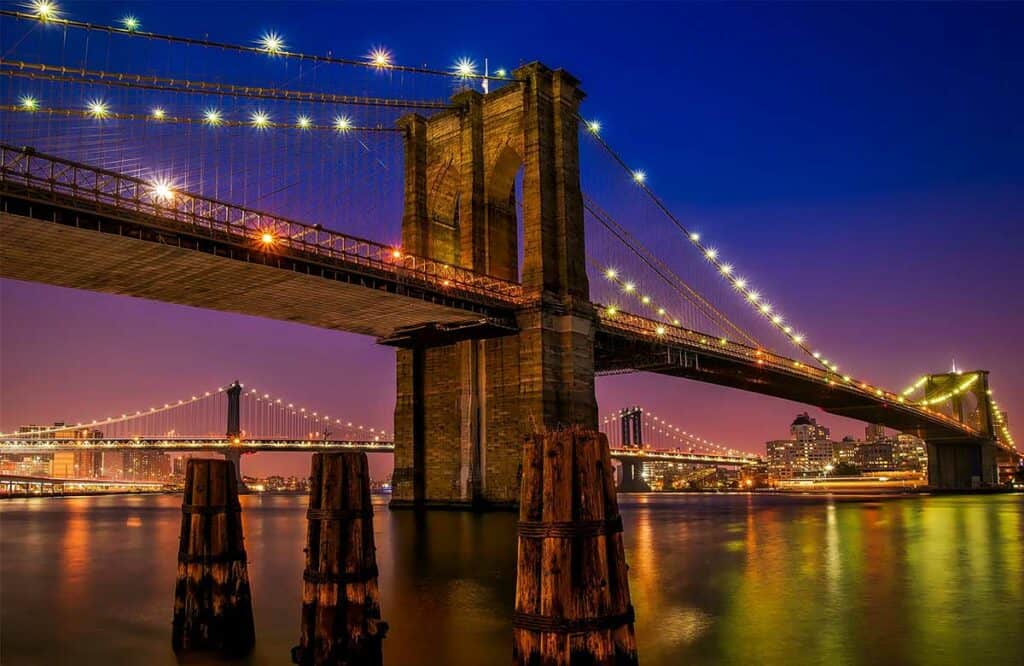 Ultimate Guide to the 10 Best Things To Do in New York City