California's Great Beyond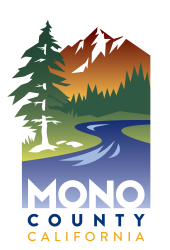 Places to Go
Devils Postpile
Hot Springs
Crowley Lake
Mammoth Lakes
Bridgeport Reservoir
Convict Lake
Green Creek
Lee Vining Creek
Mammoth Lakes Basin
McGee Creek
Owens River
Robinson Creek
Rock Creek Lake
Saddlebag Lake
Silver Lake
Virginia Lakes
East Walker River
West Walker River
Sonora Pass
Monitor Pass

Bodie State Historic Park
Ghost town of the wild west.
Visiting Bodie is the most authentic way to see the real-life setting of the California gold rush. From 1877 to 1882, Bodie was a bustling town with close to 8,000 residents and produced more than $38 million in gold and silver. Today, with the gold mining days of California are a distinct memory, there are almost 200 abandoned wooden buildings in a state of "arrested decay" to photograph and explore. Peek in the windows of the church, schoolhouse, barbershop and saloon, where bottles, desks and other relics remain.
While Bodie is open year-round, the roads to the Park will close with snow. Before visiting, please visit the Bodie State Historic Park's website , check SR 270 conditions on the Caltrans Road Information website or call our office at 800-845-7922.
And, swing by the Bodie Foundation's  Bodie Mercantile  store in Bridgeport, CA  for Park information, as well as to shop for unique gifts, souvenirs, and more - with proceeds funding stabilization projects in the ghost town!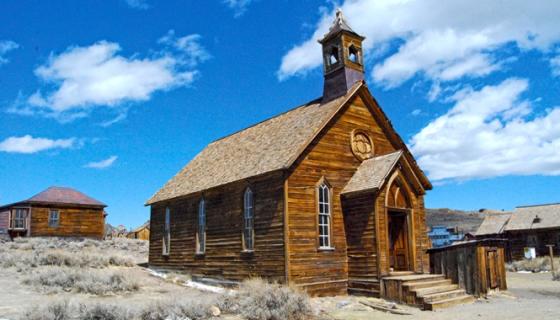 Good to Know
Bodie State Historic Park is open 9am-6pm in summer (May 15th - Oct 31st) and 9am-3pm in the winter (Nov 1st - May 14th), and is best explored in warm weather in spring, summer and fall. Peak season is Memorial Day through Labor Day. 
There is a nominal entrance fee  of $8 for adults, $5 for children ages 4 to 17. Three and under are free. Credit card is accepted only at the entrance kiosk, although cash is preferred. If no one is present at the kiosk, please place cash or check in the self pay envelope located in the parking lot. 
Be sure to pack water and light snacks, as there are no services at the Park (restrooms are available). We also recommend bringing sunscreen, hat, and a jacket or layers (even in summer)! Bodie is located at a high elevation - 8,375 feet - and weather can be more extreme. There is also limited cell service.   
For more information, please call  Bodie State Historic Park at (760) 616-5040.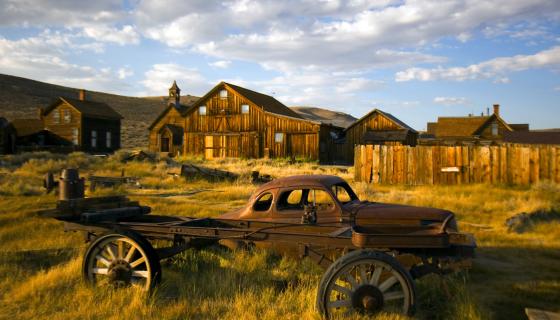 How to get to Bodie
Bodie State Historic Park  of California is located in the Eastern Sierra in Mono County, close to Bridgeport, June Lake, Lee Vining, Mono Lake and the east entrance to Yosemite National Park. It is located in a remote area accessed by State Route 270, seven miles south-east of  Bridgeport .
From Hwy. 395 take State Route 270 east for 10 miles to the end of the pavement. Continue three miles on an unsurfaced road. Although these last three miles can at times be rough and reduced speeds are necessary, the road is suitable for most vehicles types.
And while the park is open year-round, SR 270 will close with snow. Please check weather and road conditions prior to visiting, and have plenty of gas. 
Driving precautions: In winter, many four wheel drive vehicles with chains get stuck each year in powdery snow. In spring, mud can be a problem. Local towing services, when available, can be costly. When the park is snowbound in winter (approximately November through May), it is accessible only by snowmobiles, cross country skis, or snowshoes. Sub-zero temperatures, strong winds and white-out conditions are common. Snowmobiles must stay on designated roads in the Bodie Hills.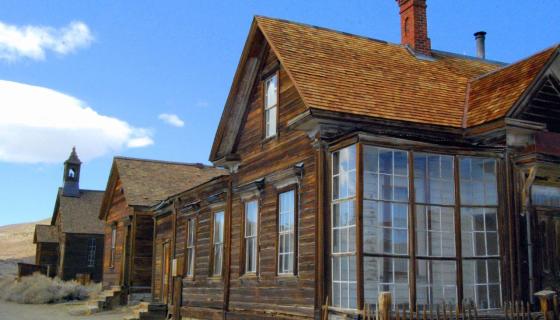 Best Time to Visit Bodie
Bodie is one of the best day trips in Mono County. For visitors staying in  Mammoth Lakes ,  Bridgeport ,  Yosemite ,  June Lake  or  Crowley Lake , Bodie takes about an hour to reach. It's a fascinating alternative to today's theme parks and something every one should see with their own eyes!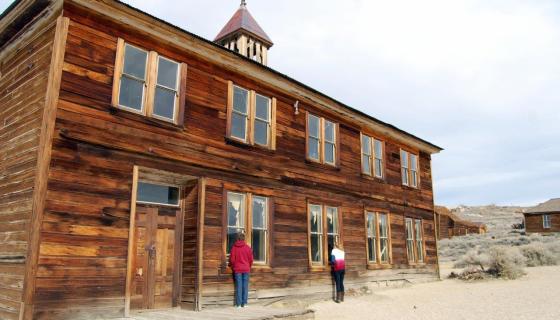 Bodie Foundation Events, Tours, and More
Enhance your visit with a tour - highly recommended!
Friends of Bodie Day  is held annually every August.  
Free History Talks  are offered daily.
Tickets for Stamp Mill tours are available from Memorial Day through Labor Day (no reservations required). Tickets are available at the museum. 
Photography Workshops  are offered throughout the year. 
Private Tours of the Town, Stamp Mill, Cemetery, Twilight Tours, and Mining District  are also available with advance reservations. Please see BodieFoundation.org for more information, and email [email protected] for advance reservations. 
Bodie Ghost Walks are offered three nights each summer - and sell out quickly! The park will be open to the public afterhours until 10pm during each Ghost Walk evening. A presale is offered to Boudie Foundation Members, then open to the general public, typically in March. Keep an eye on the Bodie Foundation website for more information and dates. 
By participating in these tours and Friends of Bodie Day, you're helping the Bodie Foundation provide a constant stream of funding to keep the buildings in Bodie standing. Ask park staff or visit the website to become a member.
The Bodie Foundation is a 501(c)3  non-profit corporation dedicated to the preservation, interpretation, and public enjoyment of Bodie State Historic Park, Mono Lake Tufa State Natural Reserve, and Grover Hot Springs State Park. 
For more information: BodieFoundation.org 760-932-7574 [email protected]
The Bodie Foundation also operated the  Bodie Mercantile  store in Bridgeport, CA , offering Park information, as well as to shop for unique gifts, souvenirs, and more with proceeds funding stabilization projects in the ghost town. 
Bodie Hotels 
There are no lodging facilities at Bodie, but there is a variety of motels, cabins, hotels and resorts within 20-30 miles in the towns of Bridgeport and Lee Vining. Search lodging here .
Souvenirs? Only at the Gift Shop.
Bodie visitors will want to leave every nail, rock, and stick exactly as they see it. Everything in Bodie is part of the historic scene and is fully protected.  NOTHING   may be collected or removed from the park . Metal detectors are not allowed.
Bodie info:
(760) 616-5040
Bodie Links:
Bodie Foundation Bodie State Historic Park Bodie Brochure  with history, park information, and town map. 
Essential Mono County
A History of Bodie, America's Most Notorious Ghost Town

Bodie 's story began in 1859, after the major Gold Rush period in California. When four prospectors struck gold in a small valley 75 miles southeast of Lake Tahoe . The prospectors came to this specific part of California, known as the Mother Lode region, in search of the much sought after gold. This small, gold-laden valley and the now developed mining outpost was hit by a violent blizzard shortly after the four prospectors discovered the gold. W.S. Body, one of the four, died as a result from the blizzard. This death gave the freshly settled district its name.
View all trips, stroke of luck.
The district's name's spelling changed in 1862 when a painter who lived in the next town over wrote a sign that read " Bodie Stables." When the residents loved the misspelling better than the original "Body," the district permanently changed it to " Bodie ."
The hot boom of gold in Bodie faded almost as quickly as it appeared. In its prime, there were a large number of wealthy companies that had bought claims at Bodie , developing multiple mines and two stamp mills. But by 1868, the financially invested in mines and mills were completely abandoned. It appeared that Bodie had already been nearly bled dry of all gold and the difficult terrain of Bodie didn't help the oncoming hardship either.
A glimmer of hope remained in a small bunch of prospectors and miners. For seven years, a minimal amount of gold trickled in but that seemed to be enough for the remaining gold hunters in Bodie to stick around. More mines, tunnels, and shafts were dug. Other residents made the little currency they had by washing placer gravel.
Become a Culture Tripper!
Sign up to our newsletter to save up to 40% on our unique trips..
See privacy policy .
The luck of Bodie
The luck of Bodie finally struck once again when one of the mines, Bunker Hill, caved in 1875. What could have been the beginning of a huge downfall for Bodie turned into its saving when the mine collapse gave way to a huge body of gold. There was so much of it that word got all the way to San Francisco and a wave of city prospectors flocked to get a piece of what Bodie had.
The exposed gold mine was so prodigious and fruitful that a group of capitalists formed a company in Bodie and bought out the entire claim. The newly formed Standard Company ended up deeply benefiting from this purchase. During the year 1877 Standard was able to produce a whopping $784,523 in both gold and silver bullion.
That would roughly equal over $17.5 million today.
Bodie became full of new residents and miners. More and more wealthy companies and investors bought shares in this now booming town. All of Bodie and even outsiders became heavily optimistic that this was going to be one of the most prosperous towns in the region. High spending investors from both San Francisco and New York City practically threw money into Bodie in order to dig deeper mines to find what they were sure to be even more gold.
Except for the fact that there wasn't any evidence to show that there was more gold to find… By the near end of 1878, 22 mines were dug with incredibly expensive machines for the search for next big pay day.
Settlers came from all over to Bodie to be a part of the wealth. In a year, the population grew from 7,000 to 8,000 residents. Because of the overflow of people, all on the hunt for gold, Bodie fell victim to becoming quite the violent Wild West boomtown.
The Decline
It didn't take long for the inevitable in Bodie ; a mere couple years after the immaculate growth of the town, the decline began to set in. The expensive machinery used in the multiple mines and mills needed more expensive upkeep and supplies. Hardly any gold was being found anymore. Residents weren't able to work in a mining town that wasn't much mining of anything. A few mines that seemed so hopeful just a year or two prior were completely abandoned and the developed companies weren't coming out with much more than mere silver.
Even before the new year of 1881 people began leaving Bodie , trying to find the next profitable town. The boomtown's population dwindled and dwindled until it reached a tiny 800.
For those 800 people, Bodie had just enough left in it to support them for three more decades; however, barely. While some companies were still able to continue digging their mines, when they would find gold, it was hardly enough for the company, let alone the workers. Finally the digging and mining stopped, proving fruitless.
The already low profit coming into Bodie continued to fluctuate but ultimately it plummeted. Companies tried to cut down on expenses anyway they could, but more residents left. The very first company to form from Bodie 's prime, the Standard Company, gave up in 1913, deeming Bodie depleted of riches. The Standard was the town's most wealthy mine and company. The remaining handful of companies still open continued the struggle to stay afloat.
The years following Standard's closing, some hopeful prospectors tried to revive Bodie 's hills and mines, but to no avail. New technology of the 1900s motivated companies to attempt to build Bodie 's economy again. By the time World War II and its hardships hit, barren Bodie was abandoned once again. Not long after, Bodie 's population dropped to zero.

Residents left whatever they couldn't carry behind in Bodie . Old shelves in general stores and bars were left stocked, people left furniture and structures all behind.
In 1962, it was decided that Bodie would officially become a National Historic Site and a State Historic Park. The town was declared to be in "arrested decay", which orders the preservation of ruins.
The now completely abandoned Bodie has become one of California's most preserved ghost town . Travelers can visit Bodie , walk the dirt streets, and explore the preserved ghostly ruins. Visitors will even hear a spooky ghost story or two.
Did you know – Culture Trip now does bookable, small-group trips? Pick from authentic, immersive Epic Trips , compact and action-packed Mini Trips and sparkling, expansive Sailing Trips .
Volcanic Iceland Epic Trip
Meet our local insider.
HOW LONG HAVE YOU BEEN A GUIDE?
What do you love about your job, it's the personal contact, the personal experiences. i love meeting people from all over the world... i really like getting to know everyone and feeling like i'm traveling with a group of friends., what destination is on your travel bucket-list, i have so many places on my list, but i would really lobe to go to africa. i consider myself an "adventure girl" and africa feels like the ultimate adventure.
Every CULTURE TRIP Small-group adventure is led by a Local Insider just like Hanna.
See Our Culture Trips

KEEN TO EXPLORE THE WORLD?
Connect with like-minded people on our premium trips curated by local insiders and with care for the world
Since you are here, we would like to share our vision for the future of travel - and the direction Culture Trip is moving in.
Culture Trip launched in 2011 with a simple yet passionate mission: to inspire people to go beyond their boundaries and experience what makes a place, its people and its culture special and meaningful — and this is still in our DNA today. We are proud that, for more than a decade, millions like you have trusted our award-winning recommendations by people who deeply understand what makes certain places and communities so special.
Increasingly we believe the world needs more meaningful, real-life connections between curious travellers keen to explore the world in a more responsible way. That is why we have intensively curated a collection of premium small-group trips as an invitation to meet and connect with new, like-minded people for once-in-a-lifetime experiences in three categories: Culture Trips, Rail Trips and Private Trips. Our Trips are suitable for both solo travelers, couples and friends who want to explore the world together.
Culture Trips are deeply immersive 5 to 16 days itineraries, that combine authentic local experiences, exciting activities and 4-5* accommodation to look forward to at the end of each day. Our Rail Trips are our most planet-friendly itineraries that invite you to take the scenic route, relax whilst getting under the skin of a destination. Our Private Trips are fully tailored itineraries, curated by our Travel Experts specifically for you, your friends or your family.
We know that many of you worry about the environmental impact of travel and are looking for ways of expanding horizons in ways that do minimal harm - and may even bring benefits. We are committed to go as far as possible in curating our trips with care for the planet. That is why all of our trips are flightless in destination, fully carbon offset - and we have ambitious plans to be net zero in the very near future.

Guides & Tips
The benefits of booking a private tour with culture trip.

Everything You Need to Know About Booking a Private Culture Trip

How to Book a Private Tour with Culture Trip

How to Make the Most of Your Holiday Time if You're in the US

Travel With Culture Trip: Who Are Our Local Insiders?

The Best Solo Travel Tours in the US

See & Do
5 ski resort scenes you can't miss this year.

Travel in America: Top 5 Trip Ideas

The Best Couples Retreats in the USA

Top TRIPS by Culture Trip for Ticking Off Your Bucket List

Top Trips for Embracing Your Own Backyard

The Most Awesome Mountain Trips to Take in the US
Bodie, California: The Best Ghost Town in the West
Betsy Malloy Photography
Bodie, California, is perhaps one of the best-preserved ghost towns in the western United States. It was once home to more than 10,000 gold-seekers. The wild, wide-open gold mining town was so bad that some thought even God had forsaken it.
Today, it has almost 200 structures still standing. The town is preserved in a state of "arrested decay," which means they don't repair anything. They don't let anything collapse, either. Bodie appeals to most everyone who shows up there, but especially to those who enjoy stories of the Gold Rush and Old West.
Bodie, California Review
Bodie ghost town became a California state park in 1962. During California's fiscal crisis, Friends of Bodie pitched in to keep it open. We applaud their initiative and if you do, too, you can donate at their website .
So much of old Bodie remains that it's easy to imagine the rest, with houses and businesses lining the streets. The church, a residence, and a few other buildings are usually open to the public, as is the museum. Occasionally, costumed docents walk the streets, adding to the atmosphere. Free tours can take you inside the old ore-processing stamp mill. Others take you around town to learn more about its history.
We've been in bunches of ghost towns all over the west and Bodie is - by a large margin - the most fun. They don't have fake gunfights on the main street or musical shows in the saloon. Instead, this is the place to get the best idea of how a gold rush town might have looked. And even better: within limits, you're free to wander around at your pace.
If you're a photographer, bring plenty of media and plan to stay a long time.
Be Prepared
You'll likely end up spending more time in Bodie than you expected. The elevation makes it dry, and you'll get thirsty. You can buy bottled water at the museum, but no food is available.
Bodie is at 8,375 feet elevation. Because of its altitude and desert location, the air in Bodie, California is exceptionally dry, and sunburn risk is high.
What You Need to Know About Going
The state park is open daily, but hours vary by season. Bodie is accessible only by over-snow vehicles in winter. The park charges an entrance fee. If
If you want to take a tour, head for the museum right away when you arrive to sign up
Plan to spend several hours to all day, depending on whether you take any guided tours. During summer, Bodie is open longer than in winter. They give more tours, but it can get hot at mid-day. For the best photographs, stick around as late as you can.
Getting There
Don't pay too much attention to the official address. Bodie, California, is actually located 13 miles east of US 395 between Lee Vining and Bridgeport. The first 10 miles of road is paved and take about 15 minutes to drive. The last 3 miles of dirt road seem to be perpetually washboarded and can take 10 minutes or more to cross.
The drive to Bodie, California is not recommended for anyone with severe back or neck problems or any other condition that could be aggravated by the bumps. That isn't just one of those cheesy warnings that's required by law. Take it from someone who's driven it more than once.
8 Spookiest Ghost Towns in California
Route 66 in California
Hot Springs in Eastern California
Top 15 Things to Do in and Around Phoenix
The Ultimate Death Valley Photo Tour
The Best Small Town in Every State
Scenic California Drives: 7 Routes That Will Make You Swoon
The Top 10 Things to Do in Julian, California
Nevada's National Historic Landmarks
The Best Hot Springs in California
12 Best Small Towns in Colorado
The Spookiest Road Trips in the United States
Weekend Getaways in California: 34 Trips You Can Take
25 Best Things to Do in Alaska
Top 10 Haunted US Destinations for the Halloween Lover
The 10 Best Places to Visit in Arizona
By clicking "Accept All Cookies", you agree to the storing of cookies on your device to enhance site navigation, analyze site usage, and assist in our marketing efforts.
Ghost Town Bodie USA: Our California Adventure
By: Author Karl Krause
Posted on Last updated: September 7, 2022
A Gay Couple's Adventure at Ghost Town Bodie State Historic Park, California, USA – You know already that we love adventures off the beaten tracks. To find those hidden gems in and around Yosemite National Park, we talked to all the friendly Americans we met during our America Road Trip. The special tip for a special place came from Peter, a bearded ranger at Yosemite Lake Resorts , just outside the West Gate of Yosemite National Park. He suggested the most photogenic Ghost Town of the Wild West in California , called Bodie at Bodie State Historic Park. The abandoned town located in the Bodie Hills east of the Sierra Nevada mountain range tells a long story about how the first Americans reached the Gold Rush area in Mono County. After a boom time in the 19th century, the city went down and creates nowadays a very photogenic destination for a one-day trip from Yosemite National Park or Lake Tahoe.
Once it was a boomtown in the Wild West, where enthusiastic settlers from all over Europe found Gold and a new home. Within a few decades, Bodie transformed into a Ghost Town and became a registered California Historical Landmark, where the Bodie Foundation is preserving the historical heritage until now. While spending a whole day exploring the unique abandoned settlement, we got a realistic impression due to obtaining 170 wooden houses, partially complete stuffed stores, saloons, and even a school. This part of American history makes Bodie a must-see for a USA bucket list. For us, it was a perfect one-day gay travel during our one-month Road Trip to South West of the USA . Join us on our photo tour around a real American Ghost Town of the Wild West right at the gates of Yosemite National Park and see the Bodie State Historic Park through a couple of men 's eyes.
The Methodist Church at Bodie State Historic Park
We left Yosemite National Park, entering Highway US-395 in a northwestern direction. After passing by Mono Lake, the road went up and downhill until an intersection at Dog Town. Here we took a right turn, driving through a treeless and dry landscape for another approximately 20 minutes. Be aware that the last 4.8 kilometers are actually gravel roads (no, you don't need a 4×4 for that).
The road ends right before Bodie town at a small gate and a friendly guy gave us a map and our entrance tickets for a fee of 8 US $ per adult. Parking right next to the entrance to the town is free. Equipped with our camera, something to drink, and a town map, we started our exploration by visiting one of the landmarks of Bodie, The Methodist Church built in 1882. Don't miss taking a look inside. It was very fascinating to start walking through this town thinking that no one was actually living there anymore, besides the caretaker.
Abandoned Houses of the Ghost Town Bodie
We took our time walking around every wooden and stone house in the town. We could even go inside some of them and see the furniture and equipment of a 19th-century American Wild West house. Although the whole area of Bodie State Historic Park is protected and nothing is allowed to be removed or collected, you are allowed to take as many photos as you want and collect some unforgettable memories instead. If you have time, close your eyes for a moment and imagine a busy town that started with a mining camp after gold was found in 1859 and had its boom time from 1877 to the late 1880s.
So, if you just imagine that the mines of Bodie produced almost US $34 Million over the years and that Bodie had a population of more than 7000 people with 2000 buildings, the Gold Rush town of Bodie must have been lively and a crowded Wild West Metropolis in that time. But what comes with wealth and greed for more? Correct, unfortunately, envy, drugs, violence, and crime. And so, the decline of Bodie began in 1912.
Glamping in a Yurt at Yosemite National Park
Part of our one-month Road Trip around the South Western of the USA was a 5-day stay right in the middle of the World Heritage Site Yosemite National Park. We booked this extraordinary accommodation, a hillside Yurt at Yosemite Lakes Resort at the west gate of Yosemite.
All about our Gay-friendly Glamping Trip >
Original Grocery Store & Gasoline Stop of Bodie
Although it started in the early 20th century already, there are still plenty of remnants throughout the whole town. Like a fully stuffed grocery store and the Bodie Gasoline Stop with an original Dodge Graham in front of it. It gave us the feeling of visiting a part of American history showing us, how fast-paced American Society changed in just a couple of decades. Fascinating how well-preserved the Post Office of Bodie is still part of the town, especially when you think that already in 1920 only 120 inhabitants were left in Bodie.
Until Bodie State Historic Park in California was established in 1962, there have been still caretakers of the Ghost Town of Brodie, that had to protect the 170 remaining buildings from vandalism. By the way, the settlement was named after William S. Bodey, who first found gold in 1859 in the Bodie of today. After he died in a snowstorm, his family named the settlement Bodie, after changing the spelling to avoid mispronunciation.
Bodie Saloon with Billiard Tabel & Roulette
No, those are no nostalgic pictures of Bodie from 50 years ago. We took all those photos you find in this blog article about our one-day trip to Bodie ourselves. Even those from the saloons. Although Bodie had 65 saloons at its boom time, you can still see two saloons, one with a roulette table and drinks in the back and one with a pool table and an oven. Good that we went to Las Vegas before, so we didn't feel the urge to gamble. But even by looking at it, we could imagine what it might have looked like when it was crowded with gambling prospectors. What a special atmosphere surrounded us and the original wooden houses of Bodie during our visit.
Gay USA Travel Guide
The United States of America, still known as the land of boundless opportunities, is a varied destination for outdoor fans exploring the sea, mountains, and diverse cultural attractions in its 50 states on the North American continent. From New York over Chicago, Florida, and California: Read all about our USA Gay Travels!
Plan & Book Your USA Trip >
The fully equipped School of the Ghost Town Bodie
Even the school of Bodie looked like back in the Wild West days of America . Old schoolbooks, a labeled blackboard, a piano, and several items from the daily routine of an American school can be found when you look through the dirty windows of the building. The winters in Bodie have been very cruel and cold with a lot of snow. Good to know, that the Winter opening hours from November 1st to March 17th are from 9 am to 4 pm, thus two hours shorter than during Summer (March 18th to October 31st: 9 am-6 pm). But is it worth a visit when you only have two opening hours left? In our opinion, yes, since the main part of Bodie is easily walkable, even for such a short time. If you want to see everything and take photos of the Ghost Town, you better plan some hours more.
Dinner at Virginia Creek Settlement Restaurant
As you can imagine, a whole day outside in the summer weather of California makes you hungry. After we left Bodie State Historic Park, we stopped at the Virginia Creek Settlement, which is not only a Restaurant but also a place where you can book your overnight stay in a Motel and on a campground. The next bigger town from Bodie and the Settlement are Bridgetown with a gas station, shops, and restaurants just 5 km away. We preferred not to make it that far, and the restaurant in a Wild Western style with plenty of historical photos and furniture looked very inviting.
So, we decided to get some good Wild West food at the Virginia Creek Settlement Restaurant. Daan as a vegetarian went for the Spaghetti with a locally made tomato sauce, while Karl chose the Virginia Creek Burger with an oven potato. Delicious, especially combined with a local beer. Our tip for a trip to Bodie. More about Virginia Creek Settlement Restaurant >>
More Article of our Gay Travels to the South West of the USA:
Read more about our one-month Road Trip South West USA >
Hotel Tip Los Angeles: The Willow Apartment West Hollywood >
Hotel Tip San Luis Obispo: Sycamore The Mineral Springs >
Accommodation Tip Yosemite National Park: Yosemite Lakes Resort >
Gay Pride Tip: Photo Story Castro Street Fair San Francisco >
Ghost Town Bodie State Historic Park in California
It was an unplanned adventure to explore the Ghost Town Bodie . But since we stayed for almost a week in Yosemite National Park, we had enough time to do this one-day trip to the Bodie Hills. The driving time is about 2 hours from Yosemite National Park to Tioga Pass Road and Lake Tahoe, and 4.5 hours from Rachel, Nevada. Bodie as the "official state gold rush ghost town" should be on your bucket list for gay traveling to the South Western part of the United States of America. Not only because of the great photo opportunities, but you'll get to understand the young history of the Wild West in one of the most powerful countries in the world. Did you visit Bodie before? Please let us know in a comment!
Do you want to know more about our gay travels? Stay tuned… on Facebook , Twitter , YouTube , and Instagram . See you in the United States of America or somewhere else around the world!
Karl & Daan.
Notify me of follow-up comments by email.
Notify me of new posts by email.
Today's news
Skullduggery podcast
Conspiracyland
My Portfolio
Personal finance
Daily Fantasy
Horse Racing
GameChannel
Team apparel and gear
Shop BreakingT Shirts
Entertainment
Style and beauty
Privacy Dashboard
Yahoo Lifestyle
10 spookiest ghost towns in the united states.
If you're a fan of true crime podcasts, Dateline TV, and scary campfire stories, Halloween is bound to be your favorite holiday. The ideal time to embrace all things spooky and frightening, Halloween is rumored to be the time when our reality and the supernatural realm come closer than ever. But while horror movies and haunted houses can scratch your adrenaline-loving itch, there's something about the scary stories that happen in real-life spooky towns that the fake stuff can't match.
Despite being one of the youngest countries in the world, the United States has plenty of chilling tales to get your goosebumps going. There's probably a haunted area in your own hometown. But because some areas of the country are much older than others, there are quite few paranormal hot spots in the United States. Cities like Salem, Massachusetts, and New Orleans, Louisiana , are known for their witch trials and voodoo subculture, so it's no wonder those haunted areas are on the map. But they're also still inhabited. When we say spooky ghost towns, we're not talking about any old towns with historical relevance; we're talking about authentic Wild West ghost towns that have truly been abandoned.
Picture a tumbleweed barreling through an empty town in an old western movie. Those are the kind of spooky towns we're in the mood to visit. Often centers of mining that dried up along with the industry, these towns were once teeming with life, but now they're nothing more than dilapidated buildings—filled with good stories and ghostly legends, of course. You can drive through and take tours of many of them. Read on to learn about the 10 best spooky towns in the United States.
Bodie, California
Now a California state park, Bodie was once a central gold-mining town that was abandoned in the late 1880s. Located near the Nevada border an hour north of Yosemite National Park, this town features old homes, cars, and even a town hall that has been converted into a mining museum.
Centralia, Pennsylvania
The most recent ghost town in the USA, Centralia was fully abandoned only in 2020 because of an underground fire that's been smoldering since 1962. Someone started a fire at the dump, not knowing it was over an open seam to the Mammoth Vein, one of the biggest anthracite coal deposits in the U.S., per Harrisburg, Penn., news outlet WGAL 8 . Experts say it could keep going for 500 or more years. Residents were paid to leave by the government and visitors are discouraged, but people go anyway. The highlight is Graffiti Highway, a stretch of road that's been colorfully graffitied.
Garnet, Montana
Located on the dirt Garnet Range Road about an hour's drive east of Missoula, Garnet is a well-preserved mining town that dates back to the 1860s. It had its heyday in the late 1890s and bounced back in the 1930s with the discovery and resurgence of gold, according to the preservation association that runs it, but it didn't survive World War II. You can still see the remnants of abandoned hotel rooms, homes, and evidence of the once-thriving Gold Rush ghost town.
Calico, California
Located in San Bernardino County about two hours northeast of L.A., Calico was founded in 1881 as a silver mining town, but once the mine ran dry residents packed up and left. The town was later converted into a county park and quirky tourist attraction. Unlike most ghost towns, it's bustling with activity. You can visit a museum, tour a silver mine, pan for gold, see optical illusions in the Mystery Shack, go on a ghost tour, and even hold your wedding. Oh, and it has five restaurants, including an Old West–style saloon.
Rhyolite, Nevada
Death Valley National Park is a logical place for a spooky town. Once a thriving mining town, this settlement on the edge of it, two hours north of Las Vegas, grew exponentially from 1905 to 1910 after miners struck gold there. In its heyday Rhyolite had hotels, stores, an ice cream shop, a school, and two electrical plants—yes, this ghost town had electricity. It was famous the Bottle House, a house that a miner built out of 50,000 (you guessed it) beer and liquor bottles. However, by 1914, Rhyolite was in decline, and by 1919 it was fully deserted. The Bottle House was restored in 1925 (by Paramount Pictures, no less), and you can still see it today.
St. Elmo, Colorado
Like many Old West ghost towns, St. Elmo produced both silver and gold mines. However, in just 40 years, the mining industry there began to decline, and once the railroad stopped running in 1922 it was abandoned. Today it has a functional general store that's open in the summer and more than 40 buildings, including a saloon, courthouse/jail, mercantile, and homes, that you can see all year.
Kennecott, Alaska
The most remote spooky town on our list, Kennecott is an abandoned copper mining camp in the Copper River Census Area in the U.S. state of Alaska, seven to eight hours by car from Anchorage. The camp ran until 1938, when the mines ran out. It's a historic landmark that's considered "the best remaining example of early 20th Century copper mining" according to the National Parks Service. If you're not likely to visit in person, you can check out the parks service's incredible photographs of Kennecott then and now.
Terlingua, Texas
Still famous today, the ghost town of Terlingua was not only a quicksilver hub for Chisos Mining Company around the turn of the century (established in 1903), but it was also the site of the first famous championship chili cook-off in 1967. The competition now draws more than 10,000 "chili heads" from all over the world on the first Saturday every November. If you're visiting Big Bend National Park, it's a natural stop on your itinerary.
Goldfield, Arizona
Named for what miners hoped to find here, Goldfield was a happy town until 1897 when people started realizing the gold had run out. The remaining residents didn't last long: A flash flood in 1913 followed by a devastating fire in 1923 wiped them out. Modern-day adventure seekers will thrill to know it's located on the foothills of the Superstition Mountains and that that there are nightly ghost tours , along with a coffee shop, steakhouse/saloon, and even a bordello (with a historical tour). Goldfield has lots of activities for kids too, including a zip line, railroad, mine tours, reptile exhibit, mystery shack, and—naturally—panning for gold.
Custer, Idaho
Located in Salmon-Challis National Forest , Custer was a mining town in the 1800s specializing in gold. Supported by the operations of the Lucky Boy and Black mines, Custer hit its peak population in 1896. By 1910, however, it was abandoned. Today, it's one of three ghost towns you can visit in Land of the Yankee Fork State Park . While you're there, you might want to check out the historic hot springs with its gravel-bottom pools—it's where gold miners relaxed and hasn't changed much since.
You Might Also Like
15 Home Bar Gifts Every Cocktail Enthusiast Will Appreciate
32 Low Light Indoor Plants That Can Survive in the Darkest Corners of Your Home
These Are the 50 Best Paint Colors for Your Living Room
Recommended Stories
The best prime day lightning deals.
For every Prime Day deal, there's an even better Lightning deal. These are the ones to shop today!
Best October Prime Day Dash Cam Deals for 2023
Check out these great Prime Big Deal Days dash cam deals. Get an HD dash camera for under $20.
Modern Warfare III and Diablo IV won't come to Game Pass until 2024
Activision Blizzard is waiting for Microsoft's acquisition to be finalized before adding recent and upcoming titles to Game Pass.
MLB playoffs 2023: From 100 wins to zero, Dodgers on the brink in NLDS again as Diamondbacks capitalize on 'fresh start'
In a best-of-five showdown and with Arizona up 2-0, there is no deference to how many wins a team racked up from April to September.
50+ anti-Prime Day deals to shop right now — from Adidas to Zappos
Score killer sales on Casper, Coach, Dyson, Lululemon, North Face, New Balance, Nike, Kate Spade, Samsung, Target, Walmart and more!
'Now it's time for JaRae Womack!': Soul legend's niece makes a name for herself with four-chair 'Voice' audition
This diva is no "nepo baby" — she did not bring up her lineage, and she earned the coaches' respect through her talent alone.
People's Panic Meter + Waiver Wire pickups for Week 6
The panic meter is on high after a wild Week 5 in the NFL. Matt Harmon and Andy Behrens react to your submissions and introduce a new wrinkle for the panic meter going forward. Behrens also provides his top waiver wire pickups for the week.
Indian banks attract VC and startup interest
Several Indian startups, along with venture capital funds and private equity investors, are scrambling to build investment strategies as they race to tap into a rare available opportunity in the nation: banks. Premji Invest, Multiples, Zerodha, Gaja Capital and MobiKwik are among those who are evaluating an investment in Nainital Bank, a subsidiary of Bank of Baroda, TechCrunch reported last week. Four consortia, comprising as many as 16 participants, are vying for the Bank of Baroda unit, sources familiar with the matter said.
How to find the best rewards credit card
Rewards credit cards are a great way to get a return on the money you're already spending. Here's how to find the best rewards credit card for you.
NFL Week 5 Monday Night Football live tracker: Raiders shut down Jordan Love, Packers to grab 17-13 win
Robert Spillane intercepted Jordan Love twice on Monday night to lead the Raiders to the win in Las Vegas.
Haunted Houses – Find Real Haunted Houses, Explore Hauntings and Halloween Attractions
Paranormal Videos
Bridgeport California
Bodie ghost town, the first thing the visitor sees on the left is the old graveyard, up on a hill…, description.
Today, one hundred and sixty-eight of the town's buildings and homes are still standing, and in good shape, relatively speaking, for a ghost town. It is very much like the ghost town of Bannack in Montana, but a lot bigger. It is being preserved in a state of "arrested decay."
Some structures date back all the way to 1849. The houses have the original owners' private possessions that they left behind, and give the visitor a good idea about what it was like to live here. The general store still has products for sale on the shelves. The store owners once said that they would be back when the economy improved, which it never did in Bodie.
The Methodist Church can be entered, as well as some of the surviving commercial buildings that are being used now to serve the public. Others can be seen by looking in the windows. The graveyard is also still in good shape. The mines are also still there, though collapsed. The old Standard Mill buildings are still standing, but are not in shape to tour by visitors, and remain closed. For five dollars per adult (and three dollars per child over a year old), the visitor can walk down the dusty streets of the residential areas, the main street, the red-light district, and the mine itself. Some buildings have been restored enough for the staff to live in, to sell books and to house a museum of artifacts.
In 1870, investment money from New York, funneled through contacts in San Francisco, was used to build shaft and tunnel mine systems, improving the mines' harvest of gold. The town of Bodie bloomed and grew tremendously. The booming economy revolved around thirty gold mines in the hills above the town.
Bodie had its own Milling station for the ore, keeping the process local. As a bustling gold mining center, Bodie offered many perks of larger cities, including a Wells Fargo Bank, four volunteer fire companies, three breweries, three newspapers, several churches, a brass band, a railroad, miners' and mechanics' unions, a Longfellow's Lodge, pine-slat homes, one school, an undertaker, and a jail.
While parts of Bodie were civilized, the underbelly of this frontier mining boomtown wasn't so nice at all. While some of the great wealth earned from mining was put to positive use, miners who were well-paid and other seedier outsiders gravitated toward gambling, drinking and whoring in several brothels with the prostitutes who had their little cabins right down the street.
At its financial peak, the economy supported seventy saloon establishments. It isn't surprising that violence and pain caused by greed and immorality was rampant, so much so that the town earned the nick name of "Big Bad Bodie." Its Methodist minister, Reverend F.M. Warrington, commented that it was a "sea of sin, lashed by the tempests of lust and passion."
Besides miners, residents, and prostitutes, Bodie was the favorite place for despicable visitors from hell because of its remoteness and its combination of wealth, card games, sensual pleasures and drinking. These bad ones were described as being "desperate, violent characters, who lived by gambling, gun-fighting, stage robbing, and other questionable means"; and were willing to kill anyone who got in their way to get what they wanted.
As is the case in other mine-based towns, the population became less and less numerous as the mines petered out. New mining techniques kept some going, but the writing was on the wall for Bodie. By the early 1900s, it became a tourist town as well, which helped with the economy. In the 1920s during Prohibition, people would come here to drink and party, and the authorities would look the other way.
What helped to quicken the demise of the town was a devastating fire in 1932 that destroyed 95 percent of the buildings, caused by a child playing with matches, who was mad because he didn't get the kind of birthday cake he had wanted. He set fire to the kitchen table.
Because Bodie was so far away from modern cities, no hotels or restaurants opened for tourists. The possibility of becoming a town supported by tourism was never realized.
Starting in the 1940s through the 1960s, the town was left to decay. Only six residents were left. In 1962, it was bought by the state of California and officially became a state park.
Though Bodie is a ghost town, with only rangers living in some of the high-end houses, there are still at least twelve spirit people there in residence, plus the apparition of a white mule that still calls Bodie its home.
HISTORY OF MANIFESTATIONS
At its very end as well, Bodie had some of its last citizens die unexpectedly. One man known as Ed, not exactly a stellar citizen, shot his Indian wife to death in a drunken rage; shooting off one of her breasts. She later died in a hospital. Three of the others, not much better than Ed, took the law into their own hands. They tied Ed up and laid him in a creek, where they kicked him until he went unconscious. He drowned in the creek.
After the murdered man's spirit appeared two months later to each of the three men, shaking his fist at them, the three killers each died untimely, strange deaths in rapid succession from strange diseases.
One died from a huge gash in his face, another died from a hemorrhage that blew up his head like a balloon. The third man disappeared and died in a ravine. The remaining three people, who had nothing to do with Ed's murder, lived to tell the tale.
It could've been a curse laid on them by the dead man, or it could've been just a series of really odd coincidences. Sometimes spirit people who die unexpectedly in any era want to still be involved in this world, and fill this need by helping the living with their duties concerning the spirit peoples' favorite structure or place.
Active spirit people in Bodie come from all of Bodie's years, the town's early era to the recent past. Some of its spirit people have decided to join the Bodie State Historic Park staff, trying to help the living in charge of the ghost town intact and preserved, and deal with tourists who think that the rules don't apply to them. These self-centered visitors think that everyone but them can't touch anything and take it home as a souvenir.
MANIFESTATIONS
The ghostly posse.
Help the Rangers at Bodie State Historic Park
"Civic-minded spirits"
They volunteer to keep an eye on visitors, as the rangers can't be everywhere. When souvenir hunters take anything, large or tiny, they also take with them the curse that comes with illegally absconding with these treasures.
People who take steal are fated to experience bad luck and misfortune, until they return everything they've taken back to the rangers at Bodie. Rangers get letters with stuff that has been sent back, explaining how the curse came true for those naughty visitors who took something they shouldn't have.
Hwy 395 Bridgeport, CA 93517 (760) 647-6445
While the park is open all year, it has been known to get up to 12 feet of snow, and is accessible only by snowmobile or skis. The park is staffed by park rangers and volunteers, some of whom live in the houses in Bodie.
Bodie State Historic Park is situated in the high desert country of California; "It is located in the Basin Range of the Eastern Sierra Nevada Mountains, about 13 miles East of Highway 395 in central California. The park is northeast of Yosemite, 13 miles east of Highway 395 on Bodie Road (Hwy 270), seven miles south of Bridgeport.
Take U.S. Hwy. 395 to State Hwy. 270 and drive 10 miles east until the paved road ends, then continue for 3 miles of an unpaved dirt road."
Bodie State Historic Park consists of 500 acres on a spur range of the Sierra Nevada, at about 8000 feet above sea level. The land that the community was built on is high, dry, sandy ground that supports sage brush and antelope brush, but no trees. It is truly in the middle of nowhere, about 26 miles from Bridgeport, 15 miles off road from highway 270.
SOURCES INCLUDE
Bodie State Historic Park Booklet "Tour Bodie" page on Bodie.com website California State Parks — About Bodie State Historic Park YouTube video on Bodie, California
Our Haunted Paranormal Stories are Written by Julie Carr
Your Paranormal Road Trip
Other haunted locations in bodie, gregory house, mendocini house, john s. cain house, bodie cemetery, bodie state historical park mines, find a haunts across the country.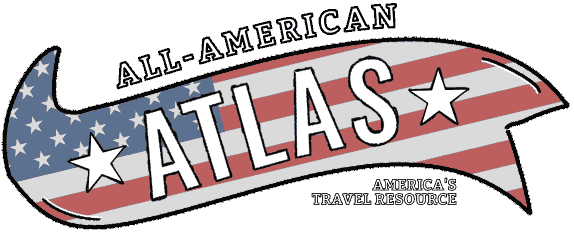 Bodie, California: Must-Read Tips for Visiting the Ghost Town
Bodie, California: today, one of the most famous ghost towns in the US, but back in the day, one of the most active boomtowns in the American West.
It's a town frozen in time, now known as Bodie State Park after being bought by the state of California, and visitors to this unique place will discover the secrets and strife of the people who lived here during the California Gold Rush.
Wander through Bonanza Street to find dilapidated buildings with a ton of stories to tell, or peer into the Bodie jail and imagine the criminals who must have been housed here in the wild days of the California mines.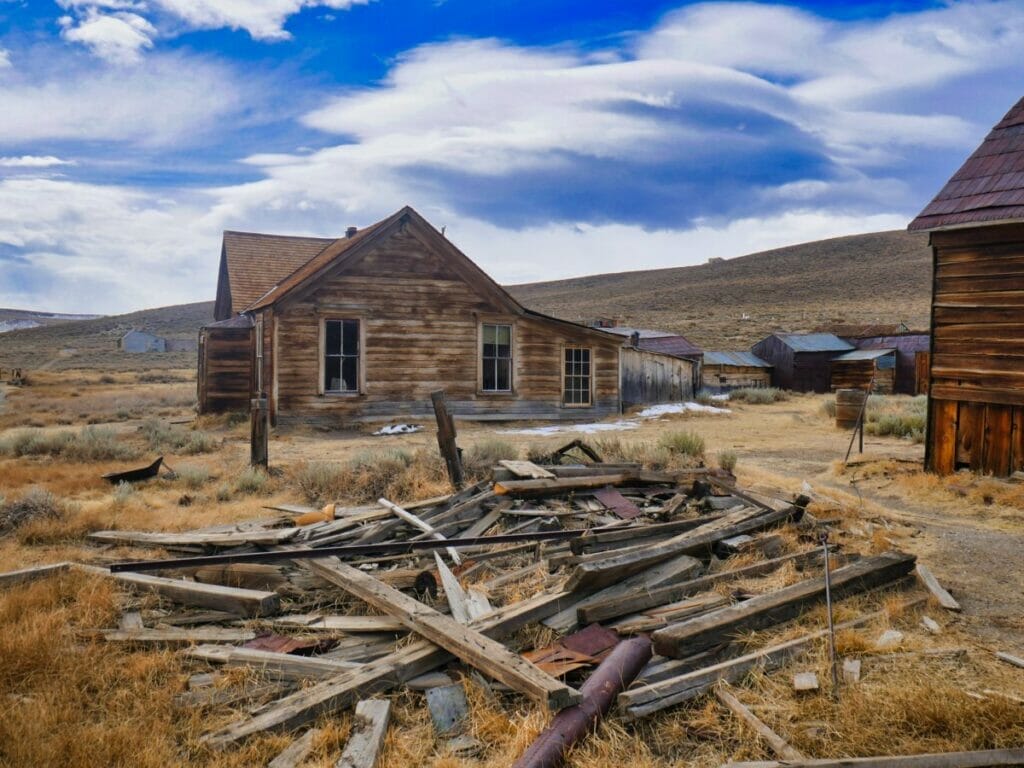 Bodie the ghost town is a far cry from what it was when it reached its highest population of around 8,000 (now it's just home to a couple of park rangers who look after it), but it's one of the most unique things to do in California and truly a memorable day trip from nearby Yosemite .
And the photos you can get will really put your California Instagram captions to work!
WANT TO CONQUER THE ALL-AMERICAN BUCKETLIST?
Join 4,000 others in weekly guides to the most beautiful places and hidden gems in the USA.
I consent to receive e-mails from All American Atlas.
Where is Bodie, California?
Bodie is on the eastern slopes of the Sierra Nevada mountains (ie, in the middle of nowhere), 7 miles south of Bridgeport.
Address: Highway 270, Bridgeport CA 93517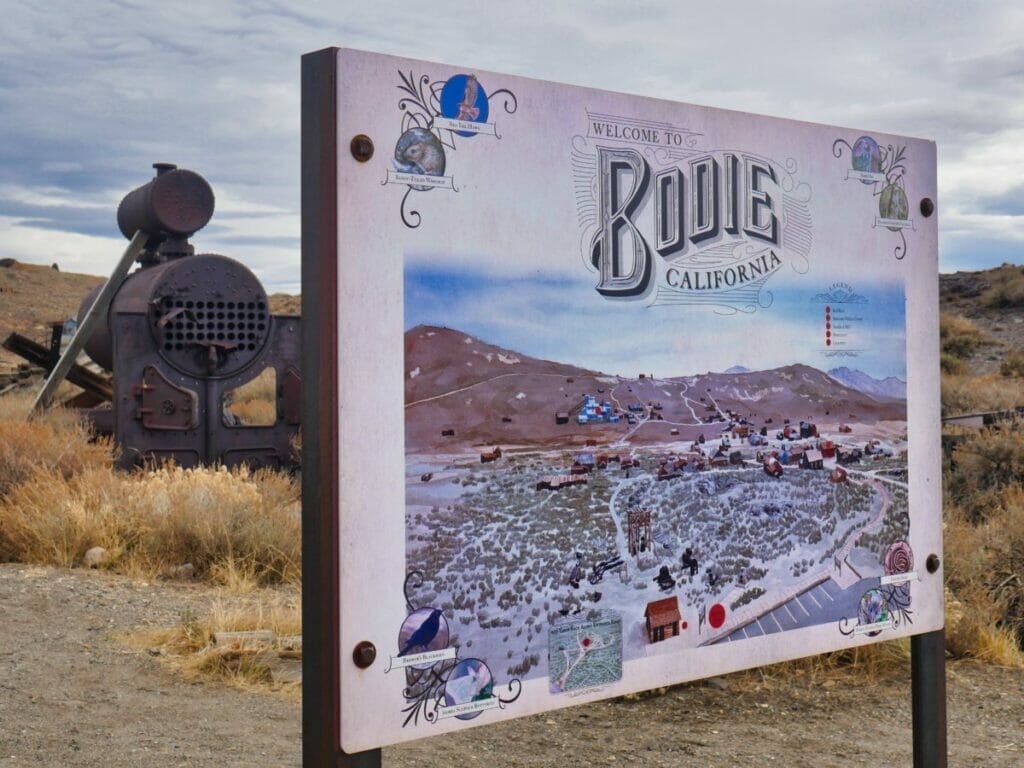 The Boom Town History of Bodie, California
Bodie, California was once an incredibly active mining town on the eastern slopes of the Sierra Nevada.
In 1859, a man named W.S Bodey from New York (remember: back in the Gold rush days, people would come from far and wide!) discovered gold in the area.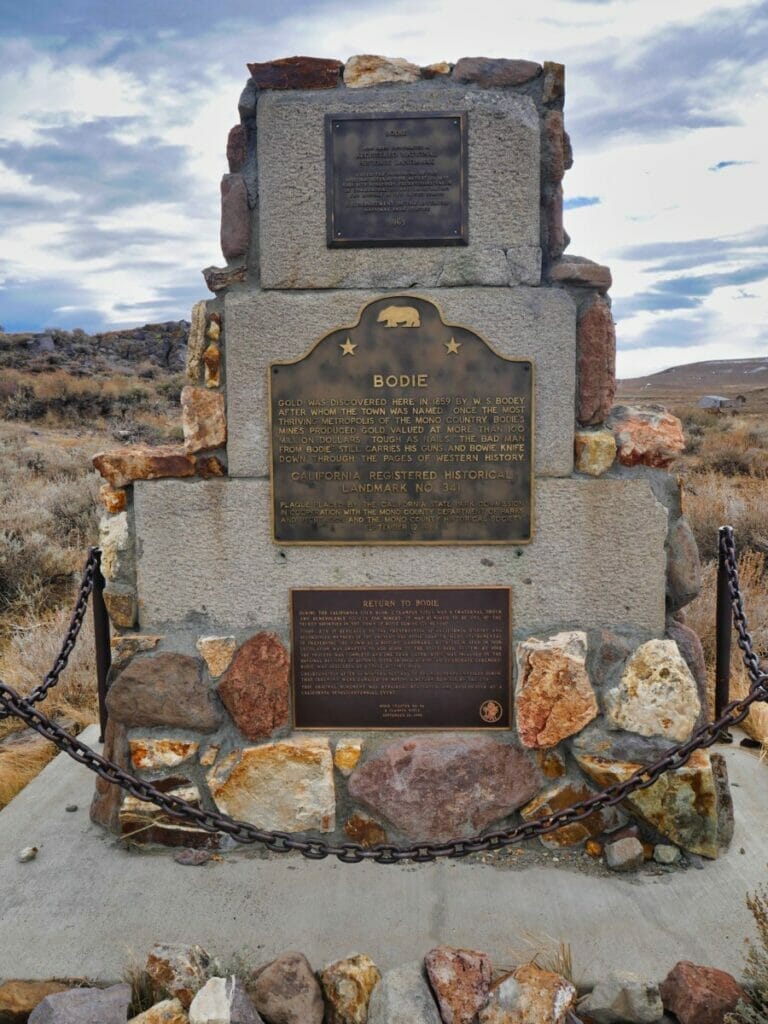 This set off a flurry of activity and newcomers to the area, and while he didn't live to see the town being built, it was named "Bodie" after him.
For decades, mining in the area grew, but it wasn't quite the boom that would happen in 1875 when a body of gold ore was discovered in Bodie.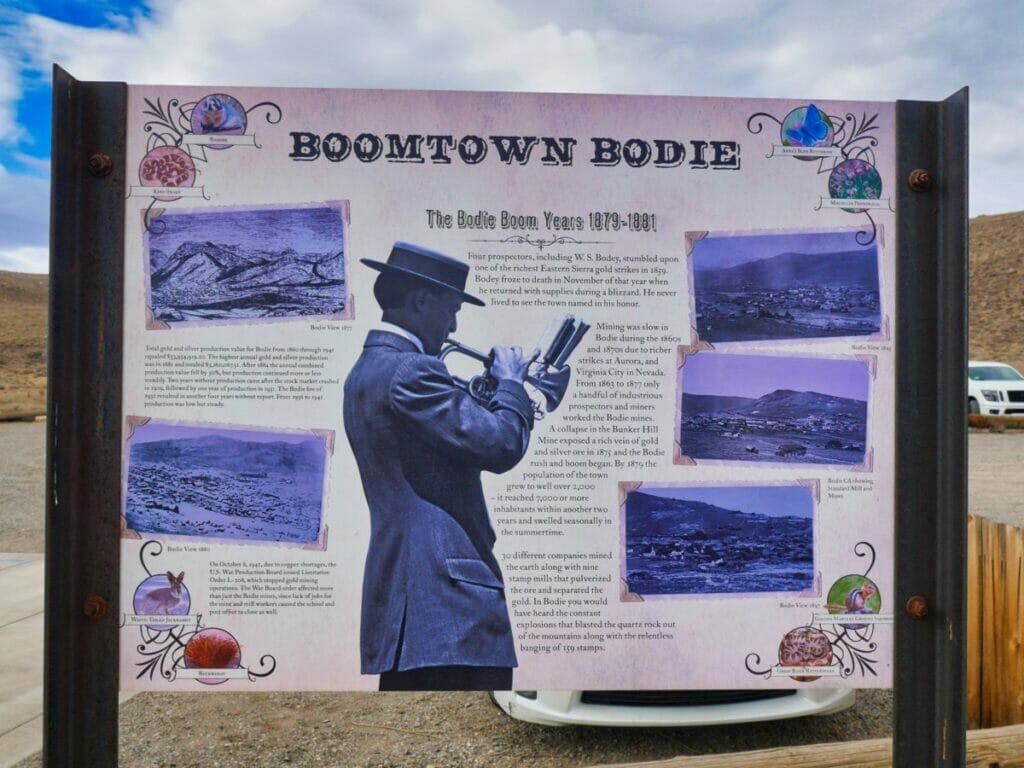 And what happens when you say "there's gold here!"?
Well, everyone comes running!
Bodie's boomtown days began in 1875 and continued until the late 1800s.
The population likely reached around 8,000 people, most of them miners and merchants.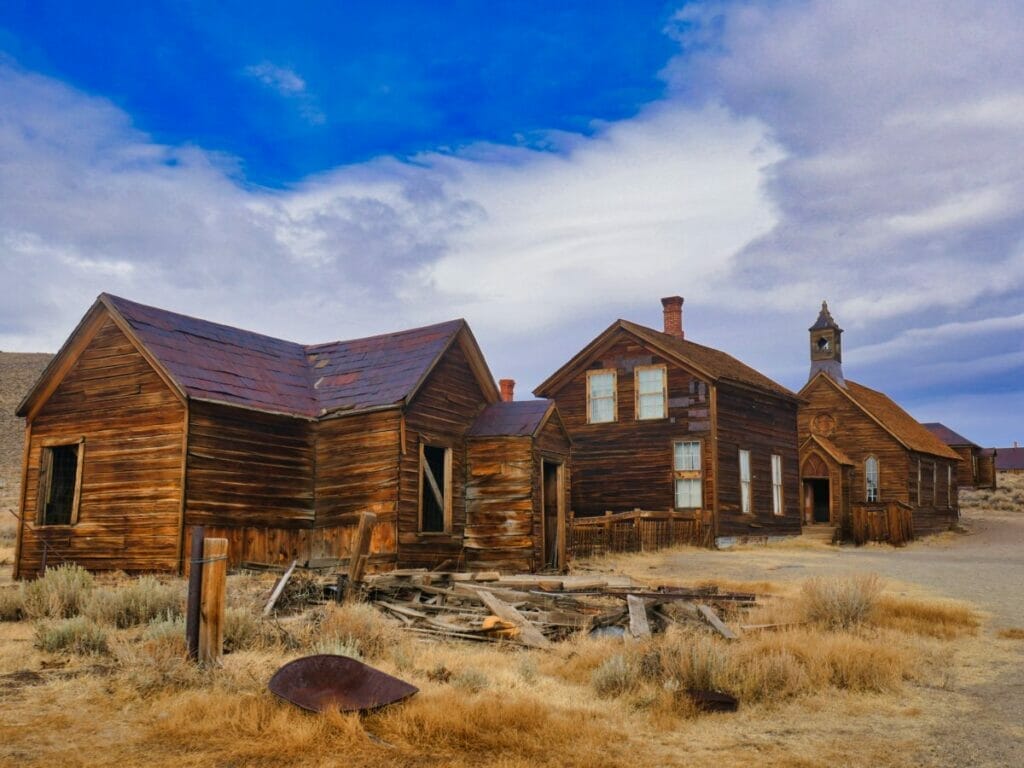 In addition, some men brought their families and women and children made up an important part of Bodie (you can see the old schoolhouse today).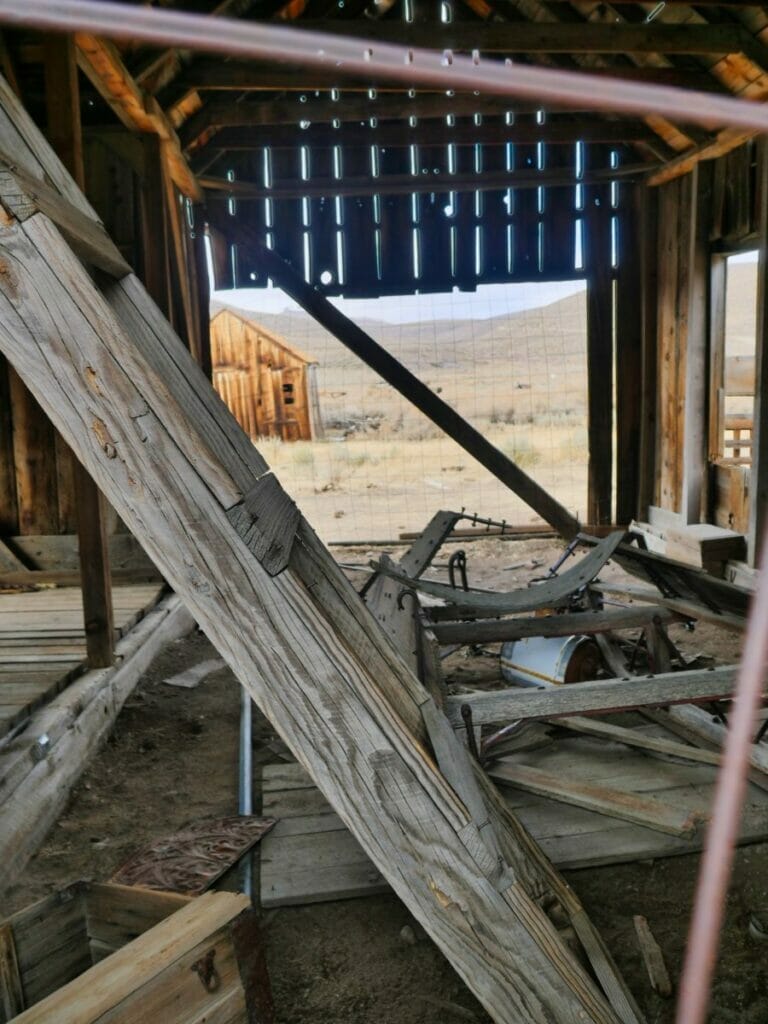 The reputation of the area wasn't something to be proud of, as it got a name for attracting rougher crowds and men with few morals.
Saloons with drinks a plenty and opium dens thrived, and while some found gold and other precious minerals, others were lost to shootouts, violence, and the incredibly difficult weather conditions.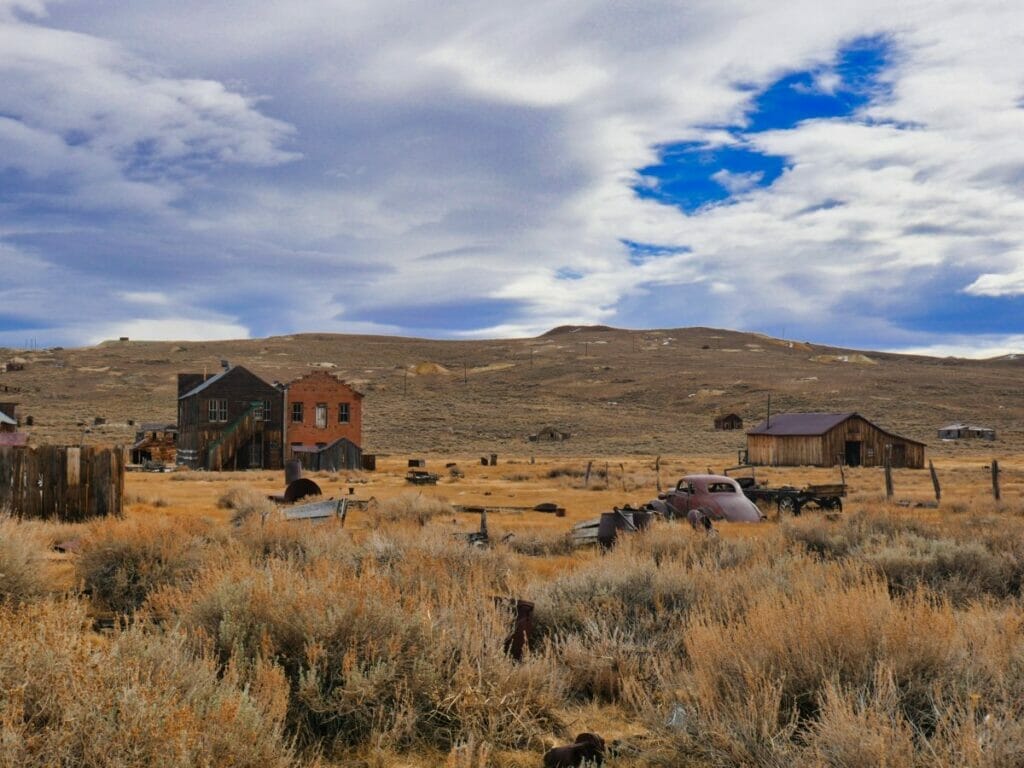 So basically, it was like one long party with a lot of really rich and really poor people living together in the mountains.
Surprised it didn't last!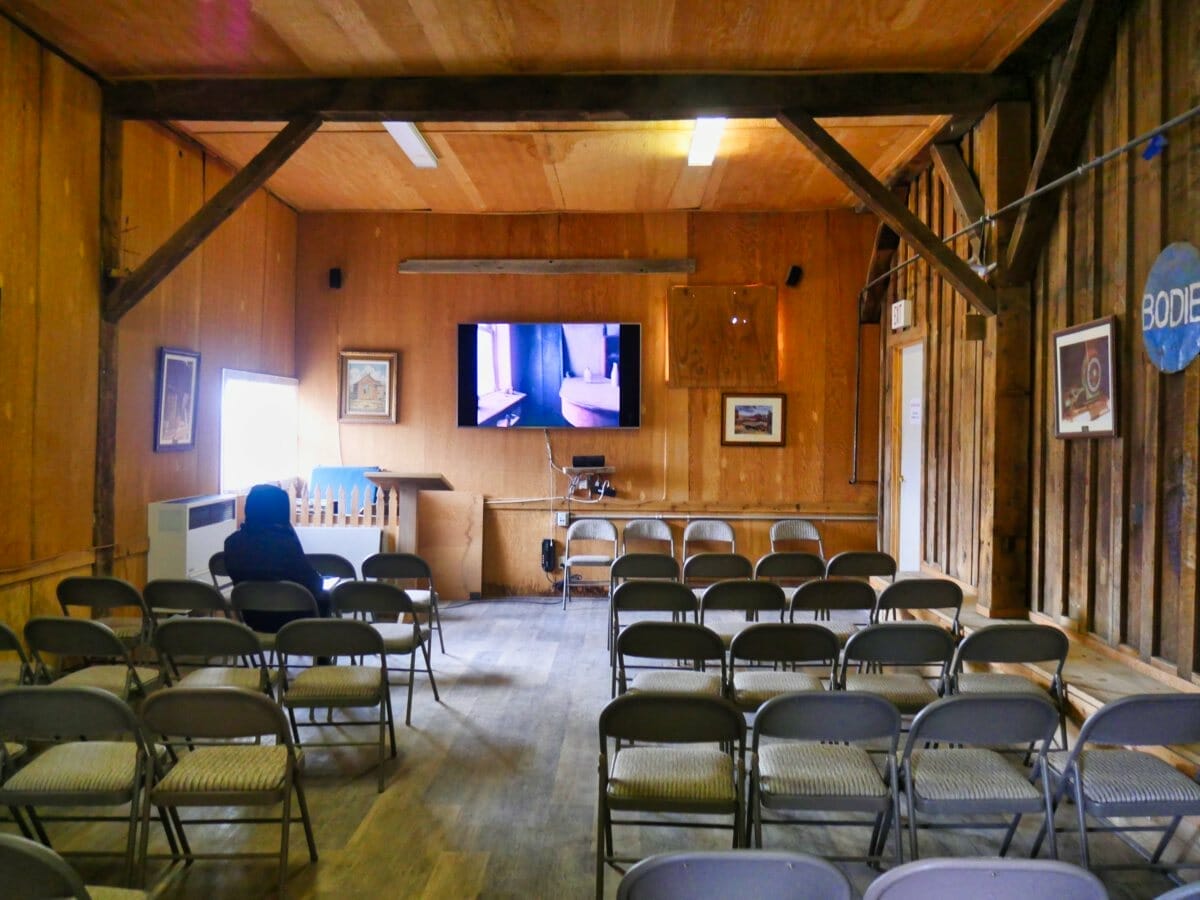 Why is Bodie California Abandoned?
The answer is simple.
As fast as it boomed, the town's population began to decline once the boom year were over and many mines were unsuccessful.
There was no point in people sticking out the harsh conditions, fires, and general rowdiness of the town when they didn't have anything to show for it.
Mining continued until 1942, but the population was dwindling fast.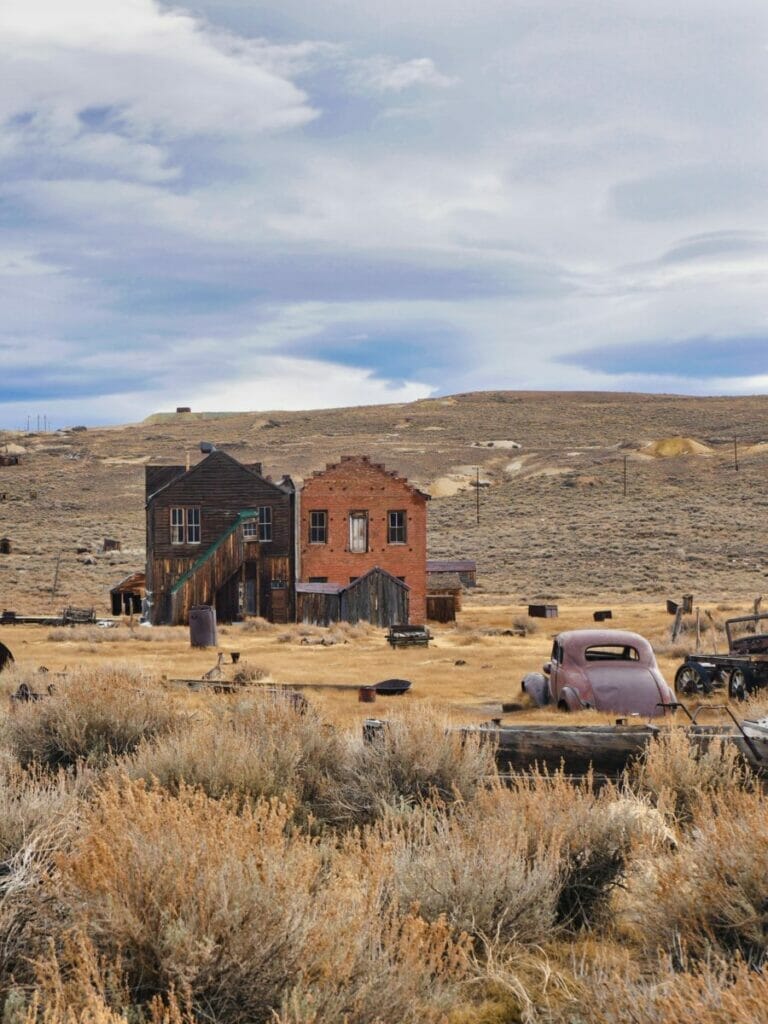 James S. Cain was the last major landowner in Bodie, and his family hired people to protect the town from vandals, but it had stopped functioning as a working, thriving, town.
Instead, it was now a ghost town, and over the years the dust has only increased on the household items, schoolbooks, clothing, and storefronts that were simply frozen in time when people up and left.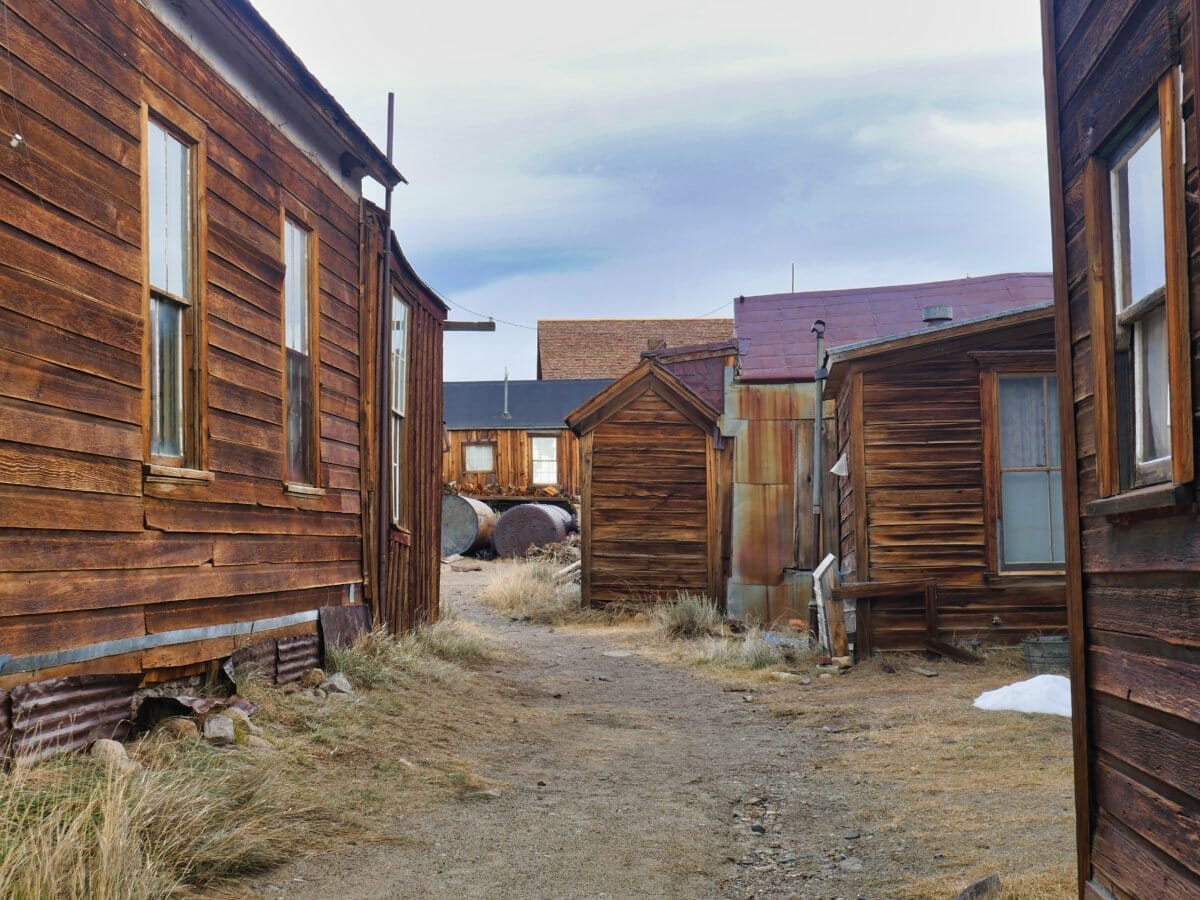 Unlike Pioneertown , which is a Hollywood version of a Western town, Bodie is a real ghost town.
Today, it's visited by curious modern-day sightseers who want to catch a glimpse of old mines and shootout corners, but in the late 1800s, it was a rough and tumble boomtown where thousands of men and some women and children worked tirelessly in the mines in hope of striking it rich.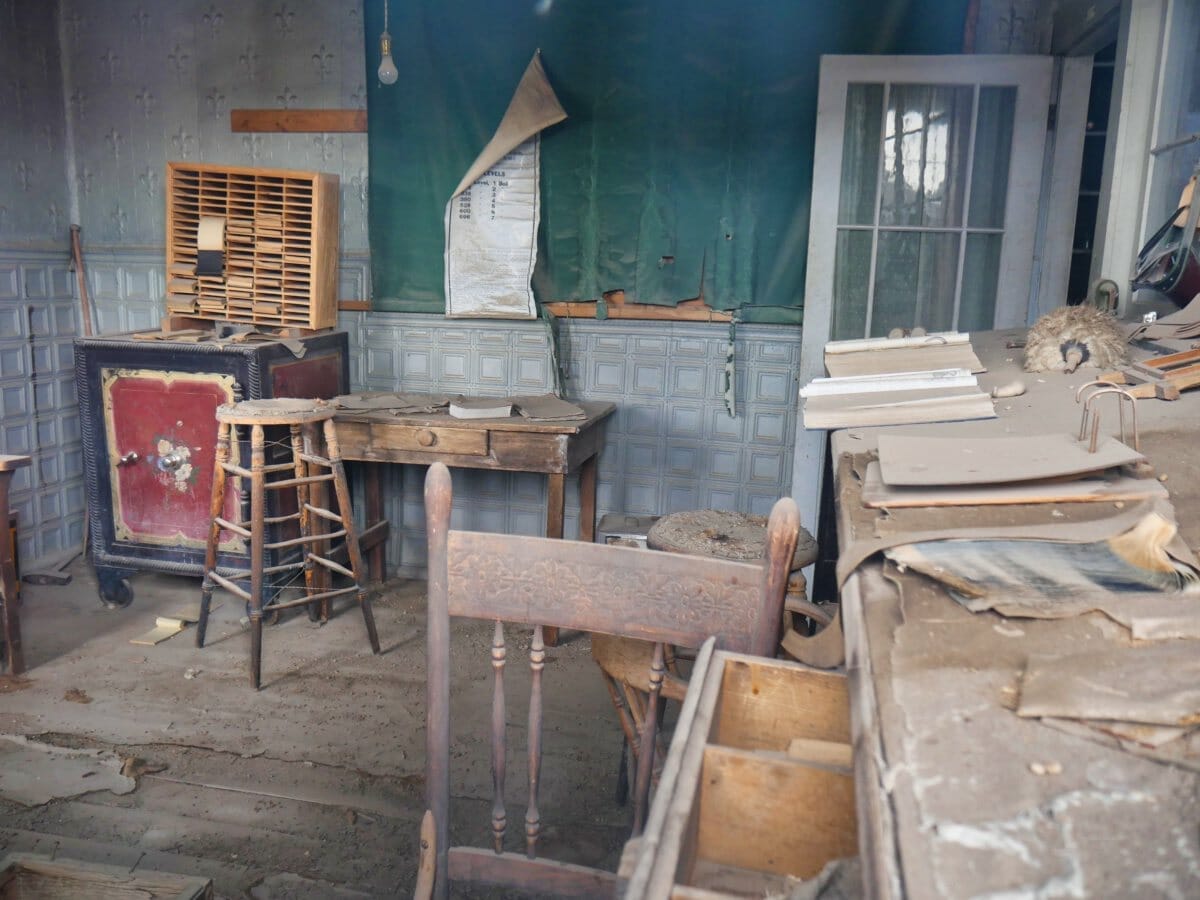 What to See in Bodie
Bodie is left in a state of "arrested decay," meaning that park rangers will stabilize the structures and conserve the artifacts, but will never fix anything in the town to a standard that it wasn't when it became a state park.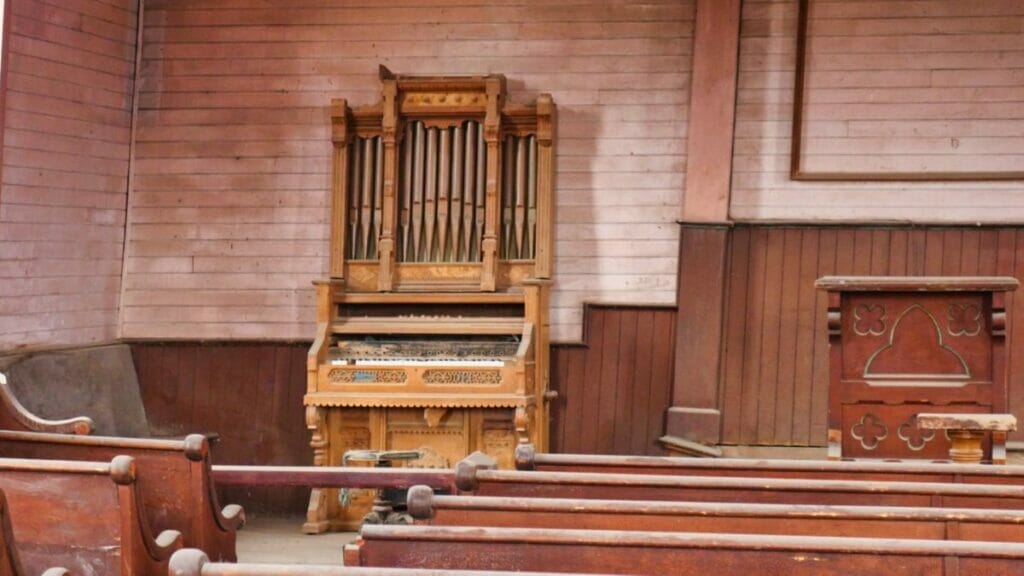 This means that everything that you find really was left like that, or decayed in the harsh winters over time, and you can get right up close to many windows and inside homes to discover all that their owners left.
When you first get to Bodie there is a basic parking lot and some restrooms (but no cafes or anything like that), as well as a sign that gives you the history of Bodie.
If you don't have the self-guided map, you simply walk around through all of the town (well, what's left of it – about 5% of the original town still stands).
If you do have the self-guided map (we recommend it), you can learn more about each stop along the way.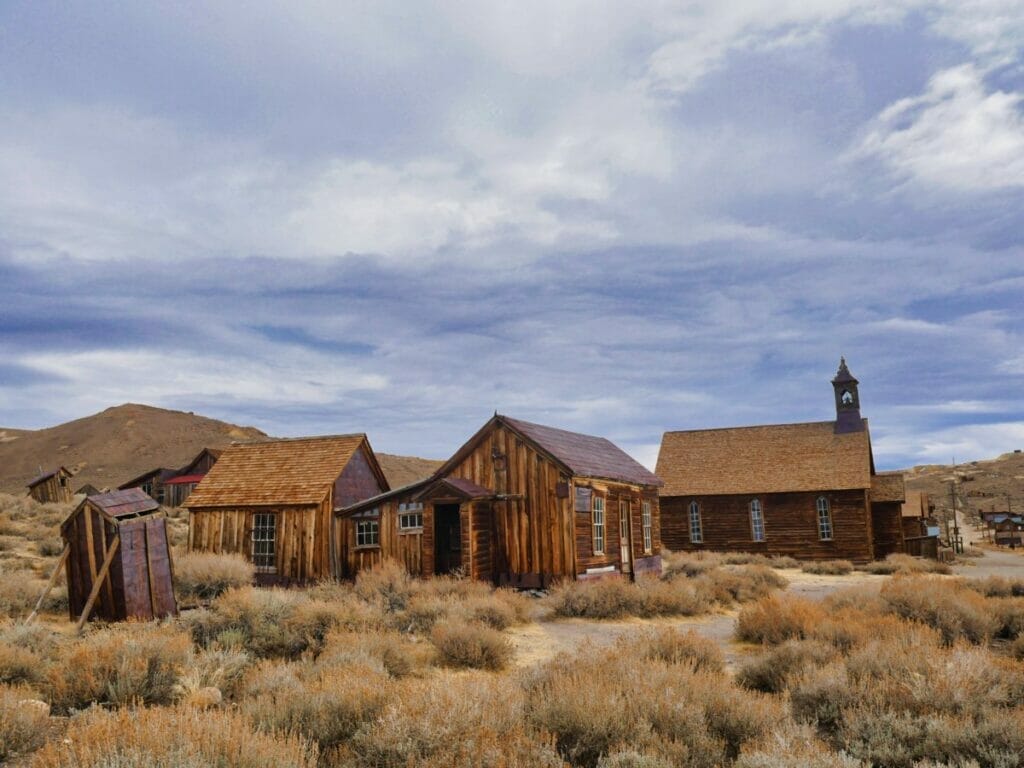 For instance, you'll come across a Methodist Church, Bodie's only church that's still standing (the others burned).
There are plenty of homes, like the J.S Cain Residence, which was home to the family that eventually sold Bodie to California State Parks in 1962.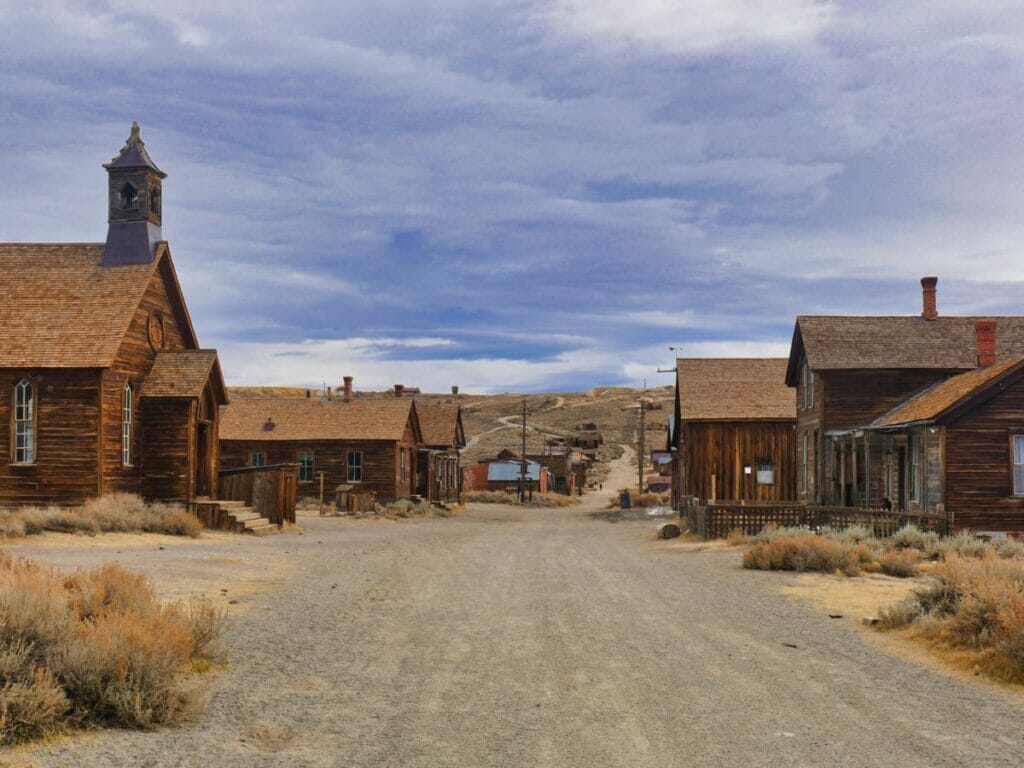 Check out the red barn, the morgue, and the old barbershop.
The Miners Union Hall is now a museum, the only one in Bodie, and it served as a meeting place for the miners and hosted everything from parties to school recitals.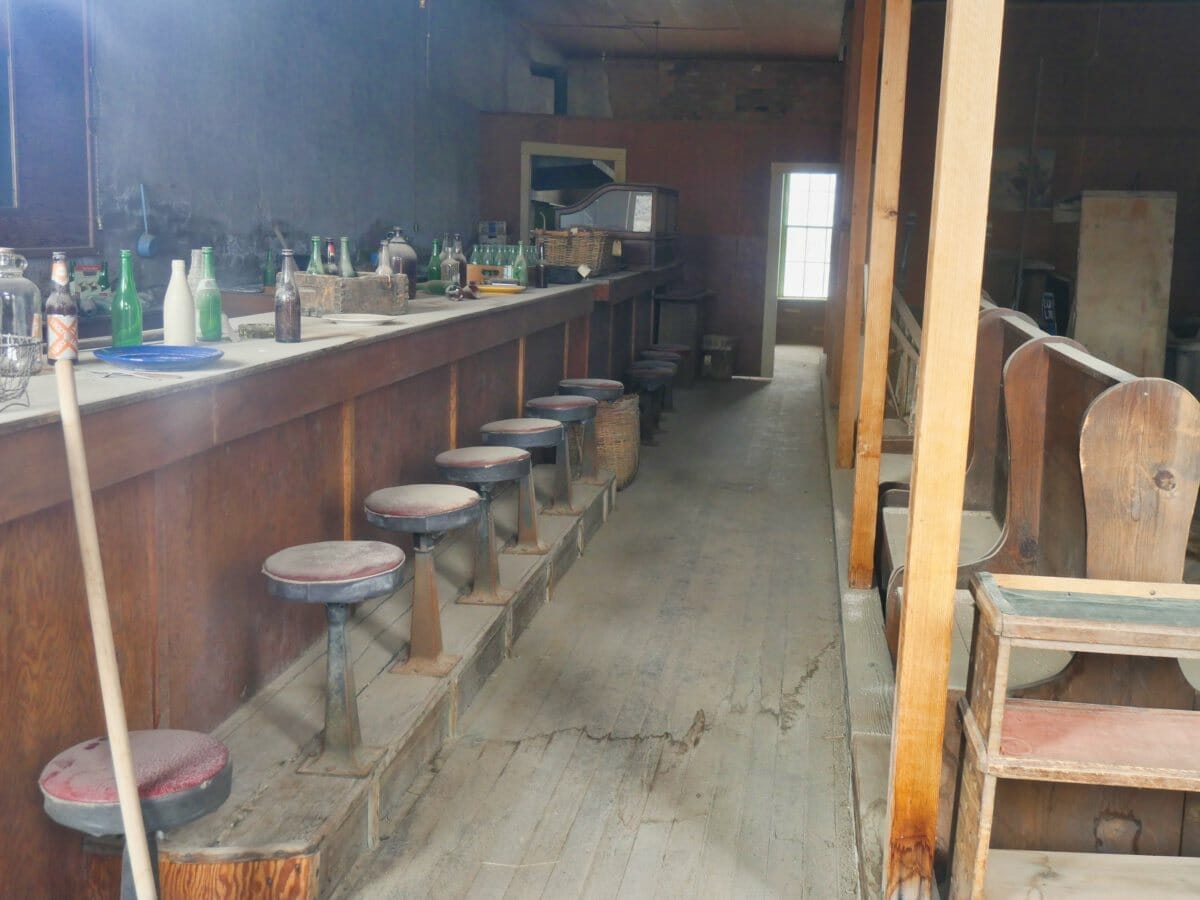 At one point you can stand in the spot of a shootout and then see where he was hung (yes, there were no rules in the Wild West!).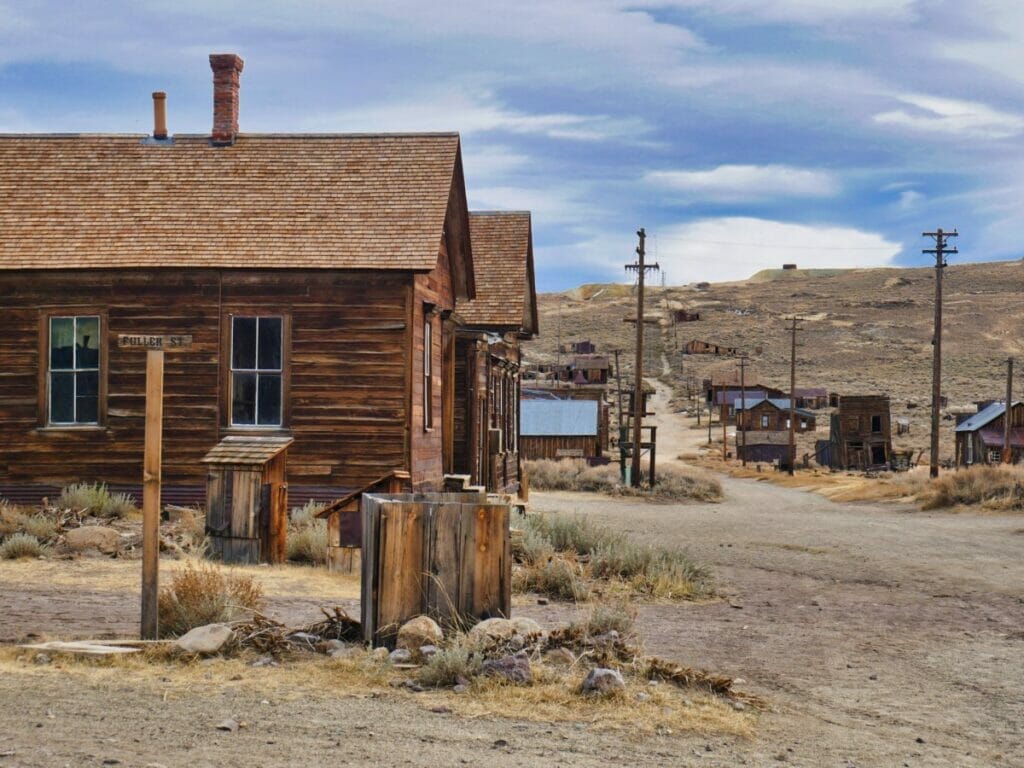 Check out the schoolhouse and other artifacts left inside some of the homes, including dishes covered in dust, reading glasses, and schoolbooks.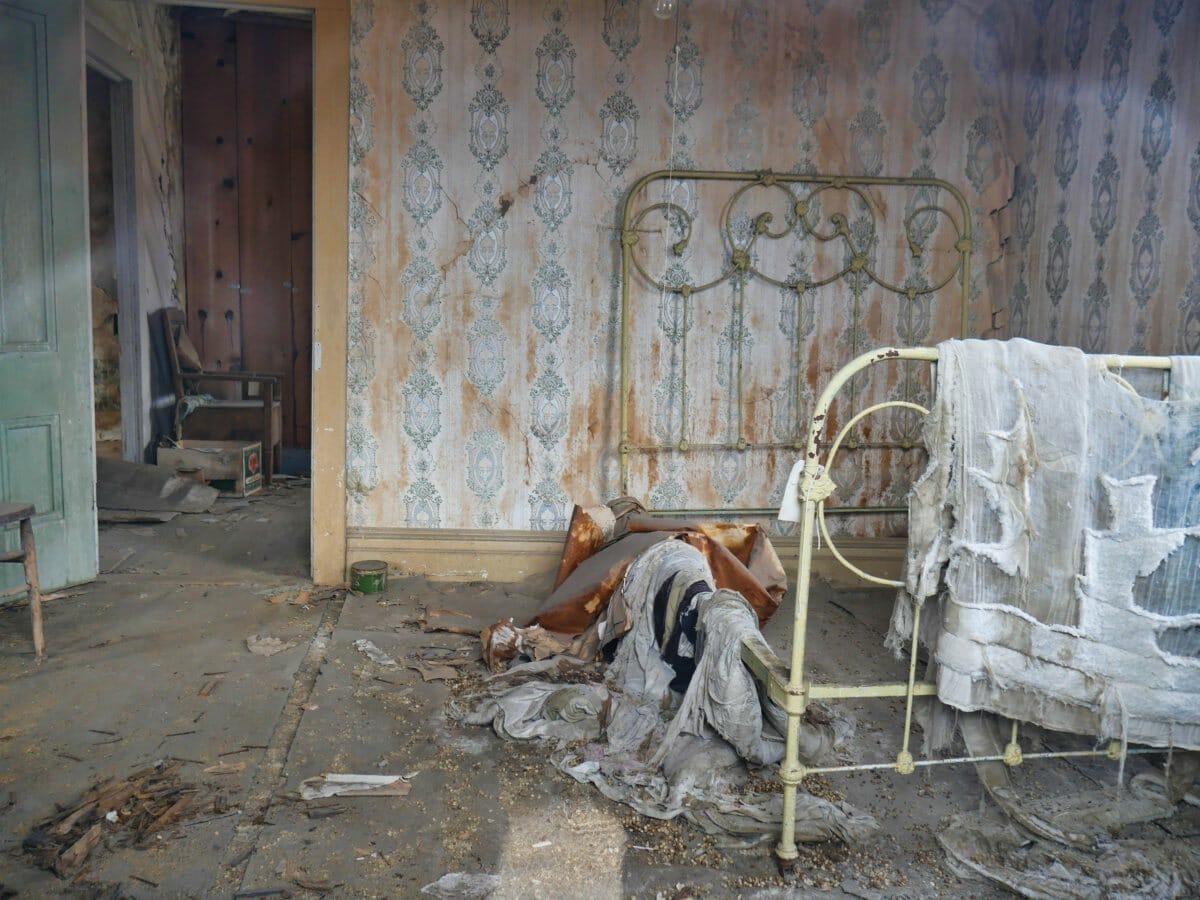 Much of what you'll find will be ruins.
Bodie had a problem with fires, with two big ones burning in 1892 and then again in 1932.
You can see the Firehouse that still stands.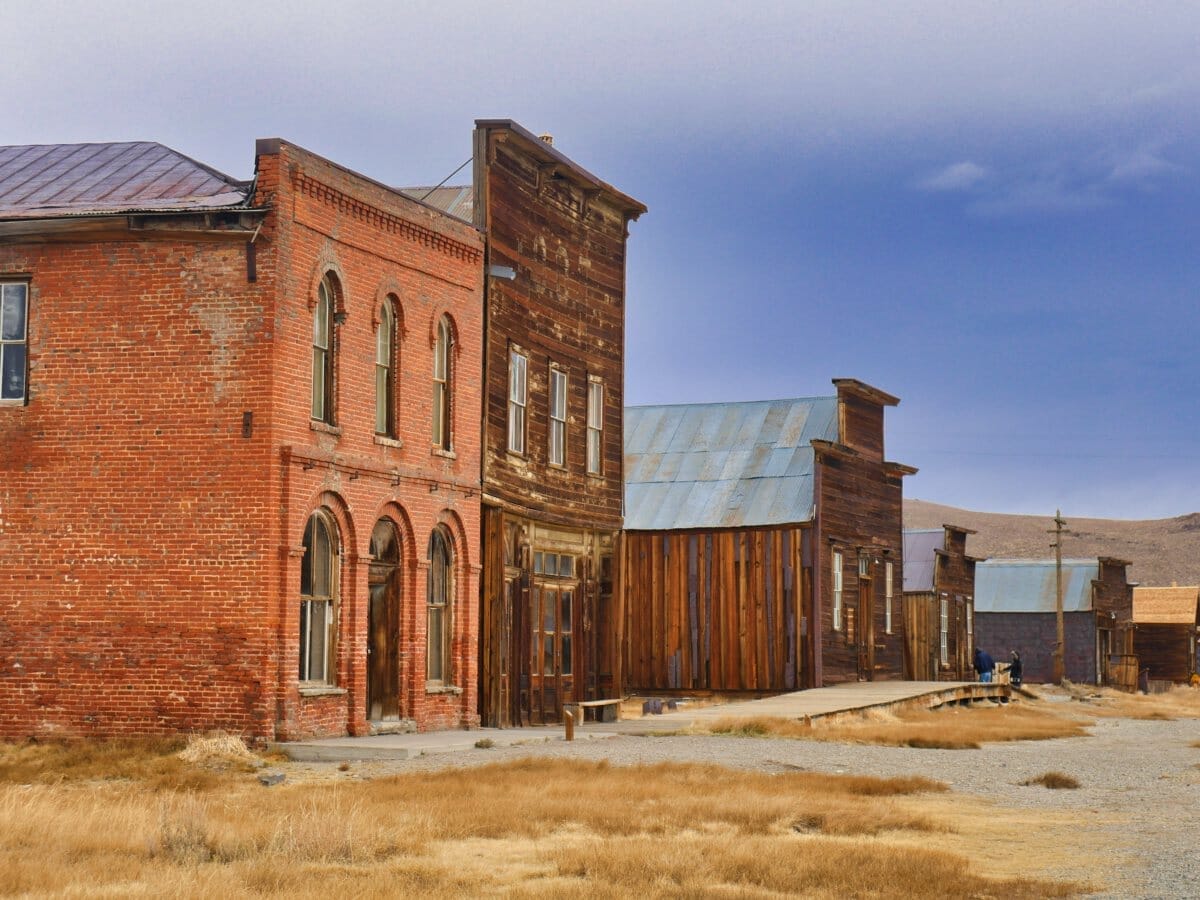 Then, there's the mill, an ominous looking structure that is off limits to visitors due to the area being unsafe to walk through.
This was the Standard Mill, and it was the most successful of the 30 mining companies operating out of Bodie.
Here, the gold ore was discovered in 1875, setting off the rush to the town.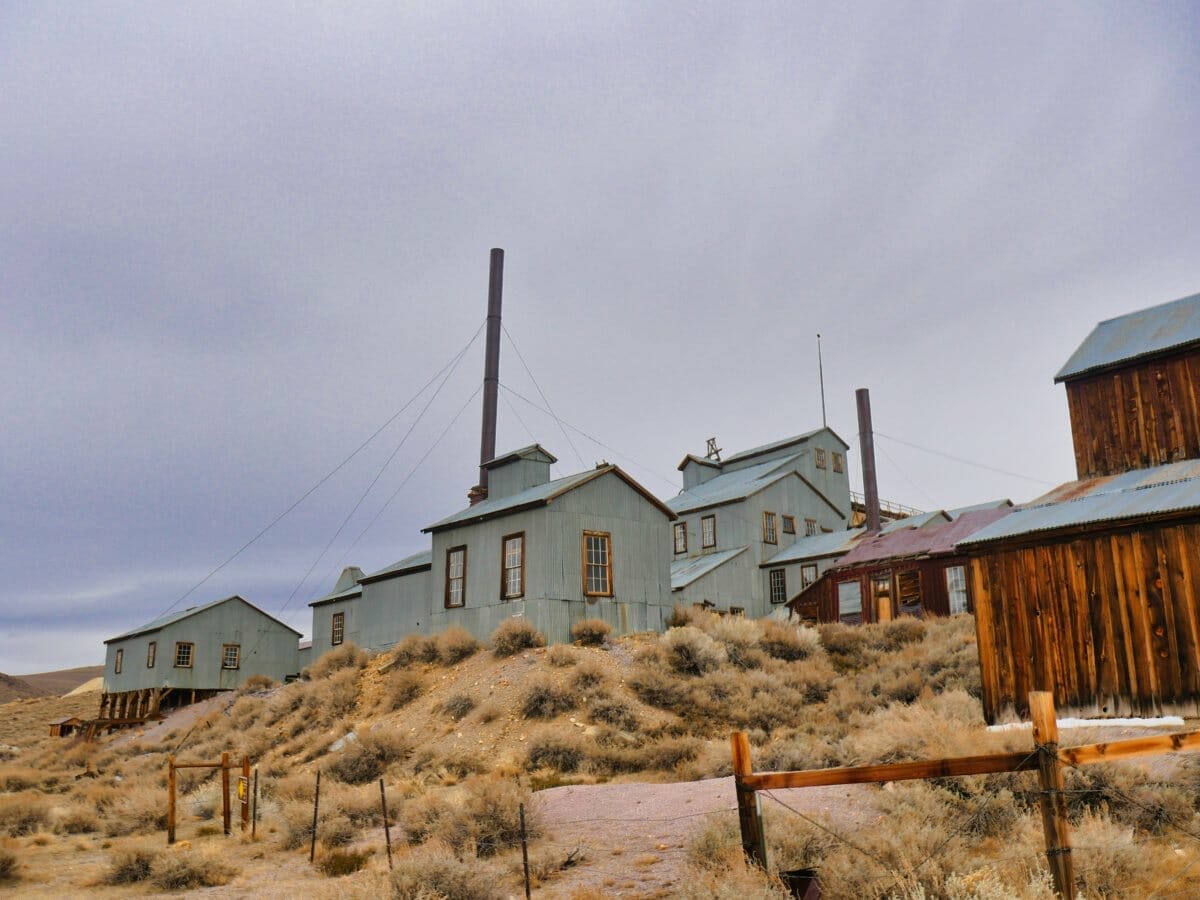 Bodie State Park FAQs
How to get to bodie.
The only way to get to Bodie is to drive, and you aren't going to want to bring your most precious car because the unpaved road can do a number on it!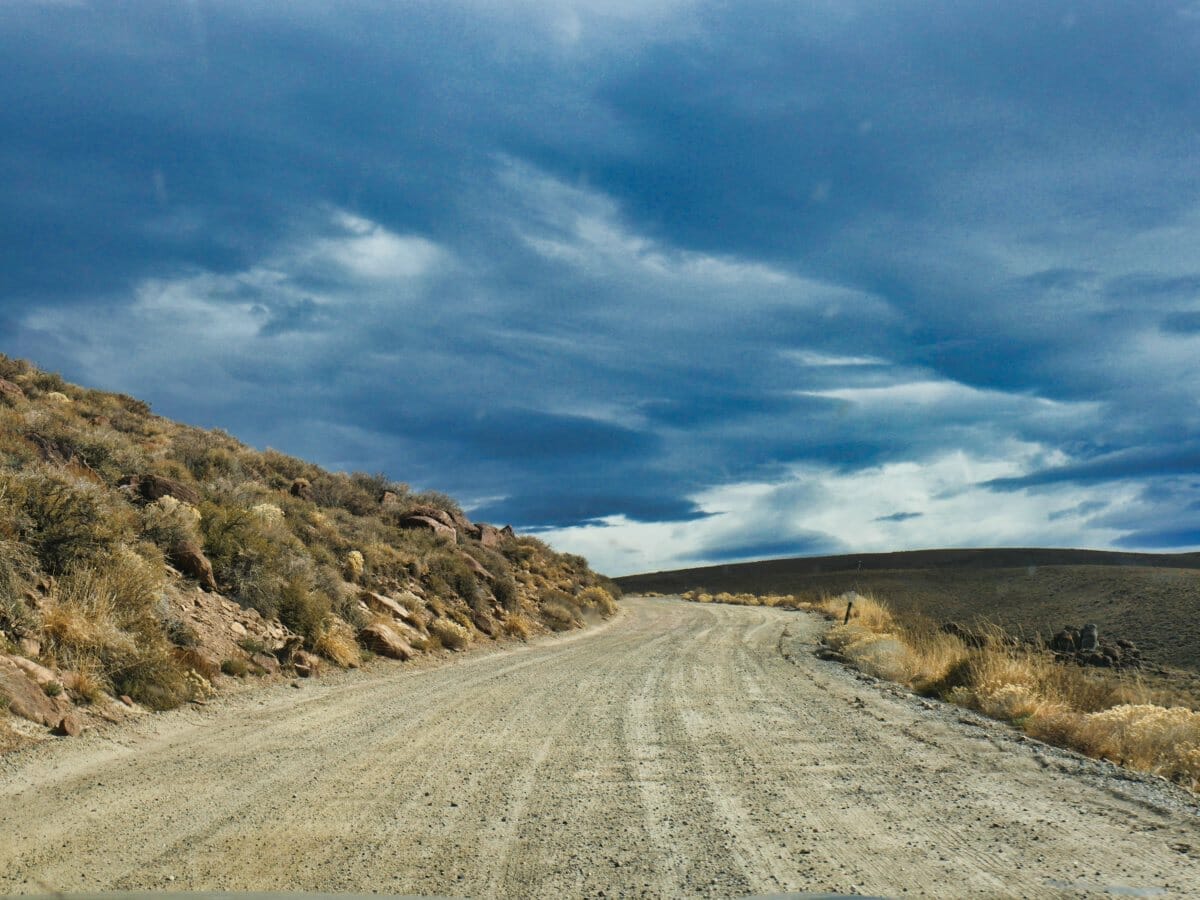 You'll find it off of Highway 395.
Take State Road 270 east, about 10 miles, and then you'll hit the final 3 miles which is essentially just a curvy, unpaved road.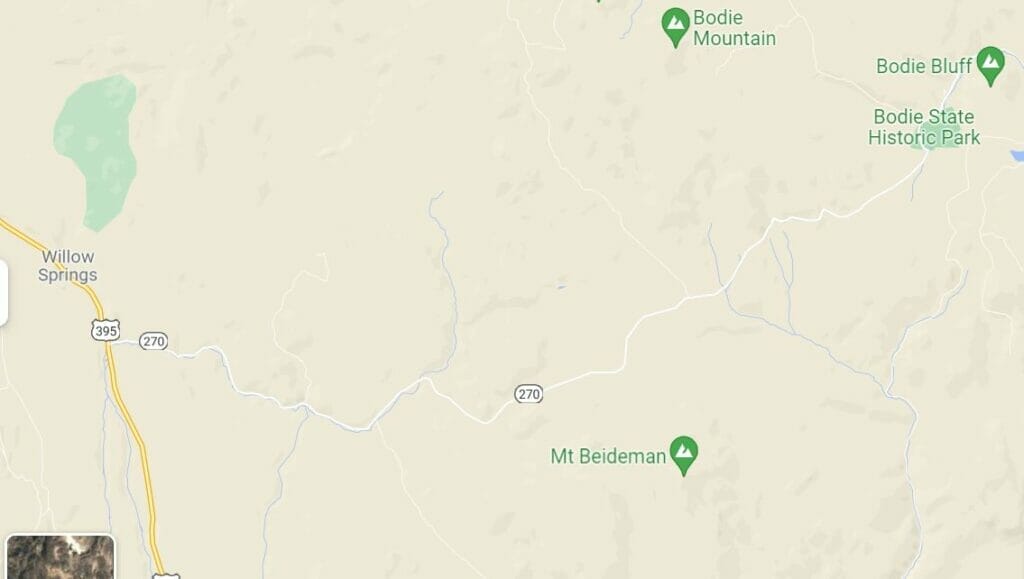 Make sure to fill up on gas before you take the turn onto 270, as there are no services along the way and getting stuck would be an unwelcome part of your trip to California.
Gas is expensive in the area (even more so than in the rest of California), but don't do what we did and have to pray to the Bodie gods that we should have enough gas to get back to the highway safely!
How Much Does it Cost to Get Into Bodie?
Bodie costs $8 per adult and $5 for children, and there is a small charge if you want the self-guided map that tells you about each individual dwelling.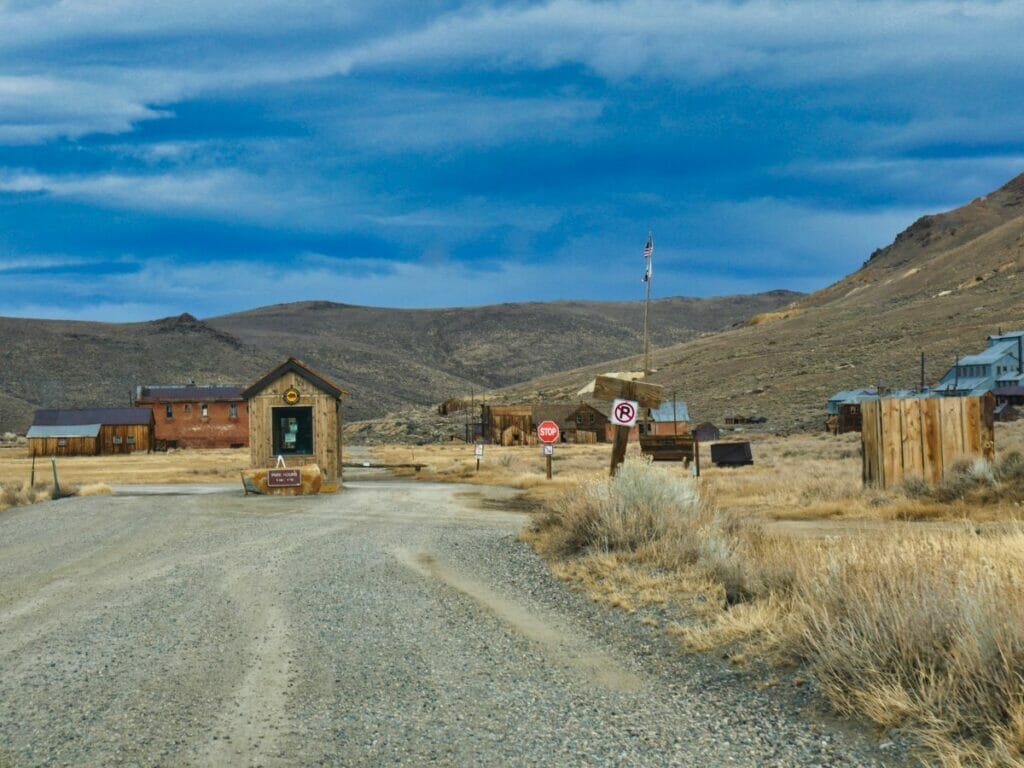 Bodie Opening Days and Hours
Bodie is open all year-round, with opening hours from May to October being 9am to 6pm, and the rest of the year from 9am to 3pm.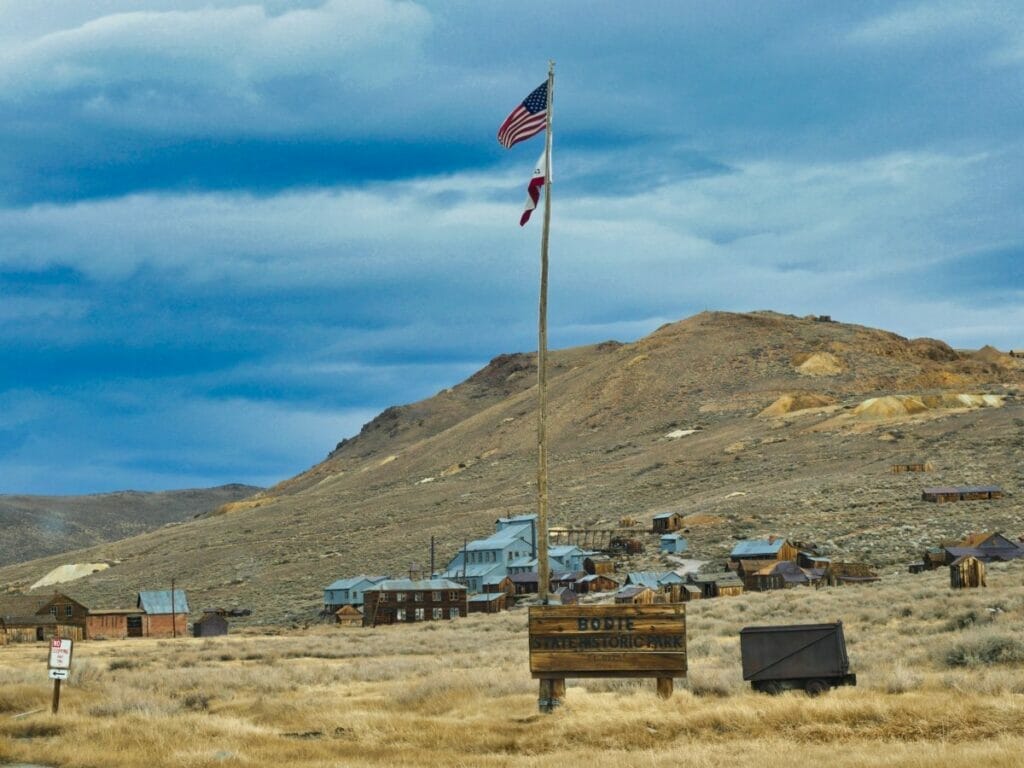 How Long to Spend in Bodie
Bodie is a fantastic day trip, and while there are a lot of buildings to see, it can be done in a couple of hours because most are not open to go inside.
We spent about 2 hours there, but you could do it in 1 if you wanted to just stop by on a road trip.
Equally, you could spend an entire afternoon or morning there if you wanted to take your time, but you wouldn't need the entire day.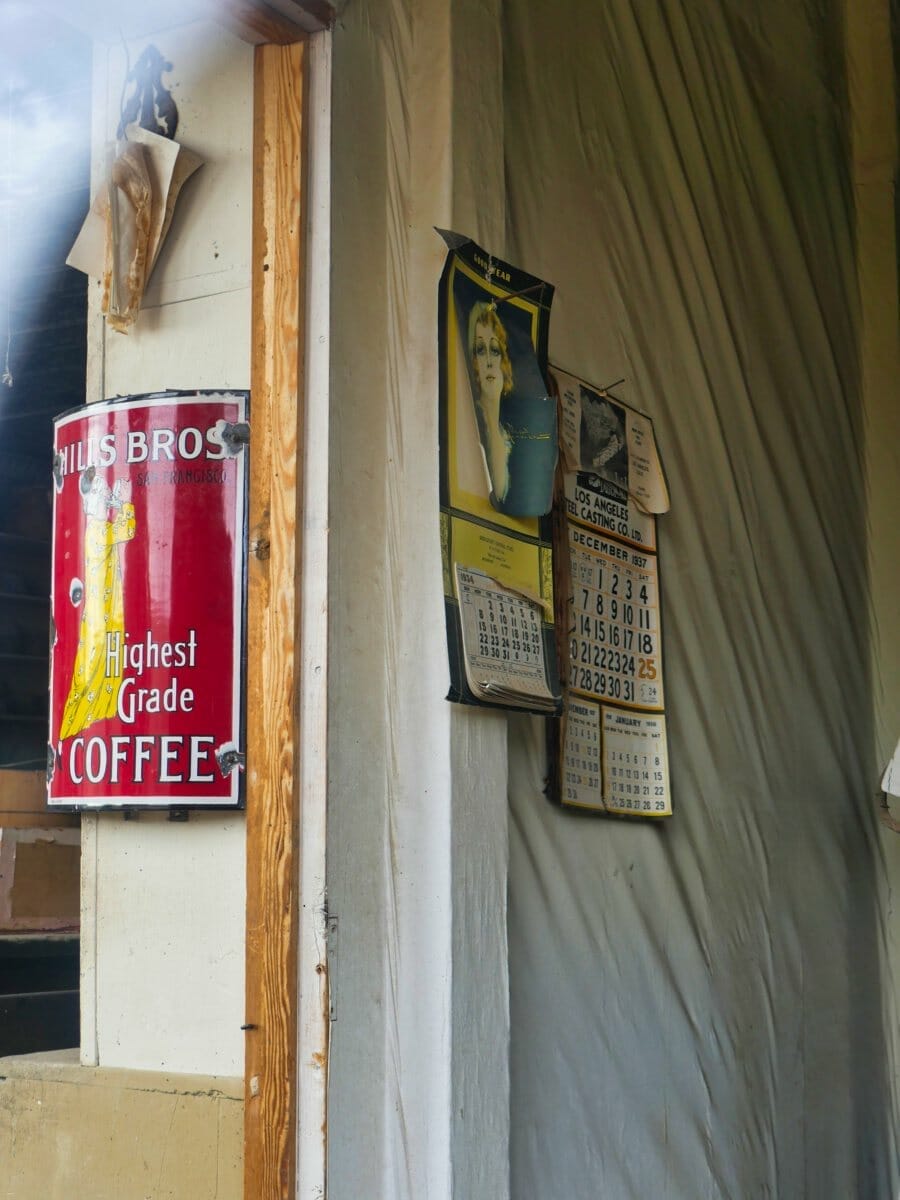 When Should You Visit Bodie?
Bodie is so far off the beaten path that it's best visited in the late Spring, summer, or early Fall months.
The weather at other points in the year can be unpredictable and incredibly cold, and you don't want to be snowed in on a day's visit unless you have snowmobiles or snowshoes.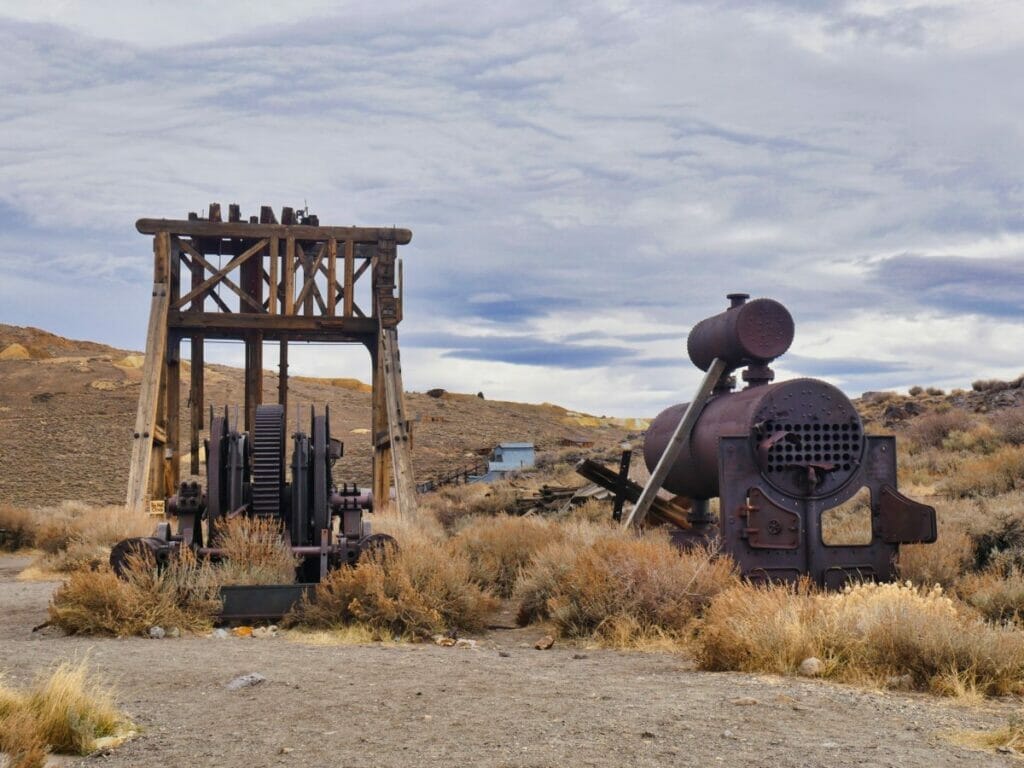 Does Anyone Still Live in Bodie, California
The only people who live in Bodie today are a couple of park rangers who tend to the place and accept the entrance fees.
Bodie is no longer a working town (which you'll soon see when you see how many buildings are basically on the ground!)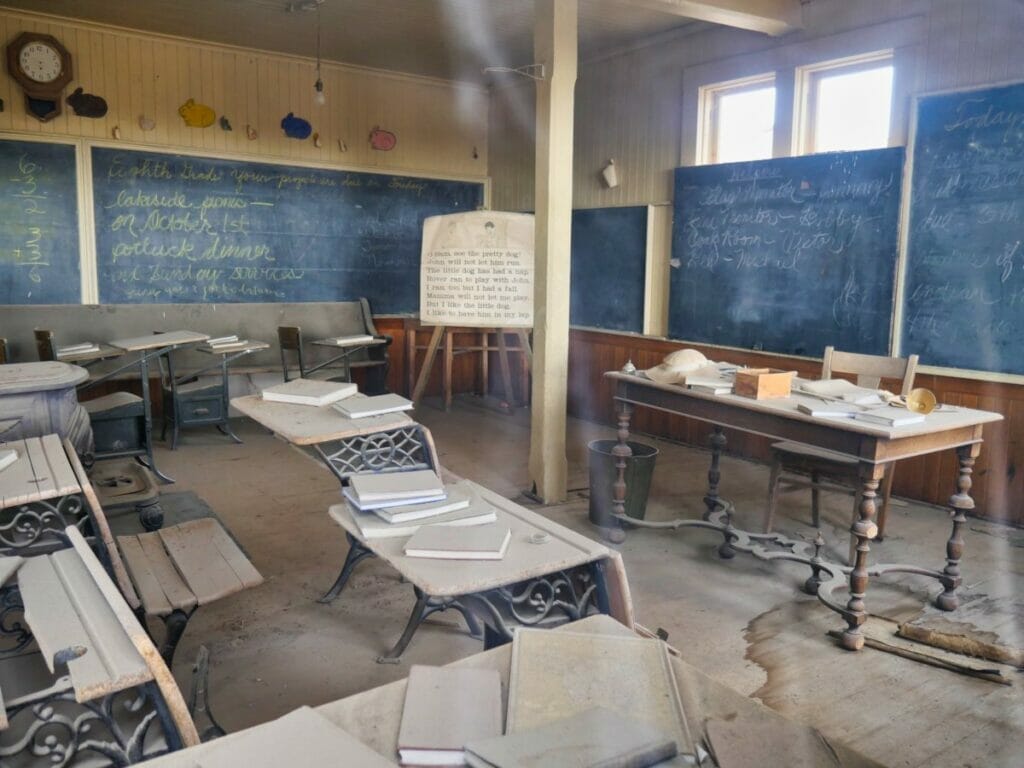 What to Pack for a Day Trip to Bodie
There are no stores, gas stations, or services of any kind in Bodie except for some bathrooms, and it's in such a high altitude that the weather can change very quickly.
We arrived in the sun and were taking off our sweaters (in October), but by the time we left around 3pm, the sky had turned, the wind had whipped up, and we had never been colder!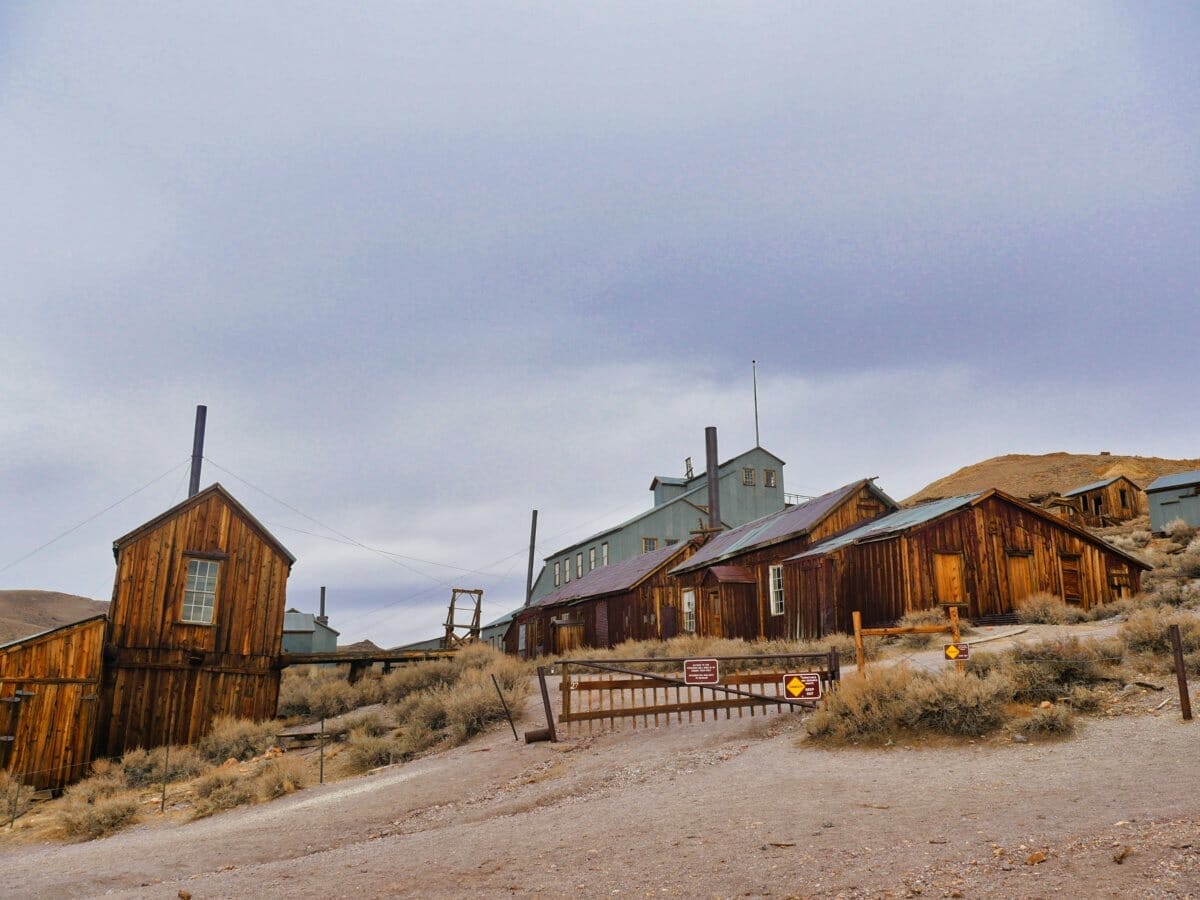 Make sure to pack these essentials for a trip to Bodie:
Portable phone charger – not only is there not really any cell service in Bodie, but of course there's nowhere to charge things. Make sure you have a portable phone charger like this one just for emergencies and future GPS use once you leave Bodie.
Reusable water bottle – fill up a reusable water bottle and take it with you to stay hydrated (I love filtration ones like these )
Sturdy shoes – this is a ghost town and sturdy footwear is the best idea to make sure you're staying safe, not tripping over any debris, and generally prepared for time in the Sierra Nevadas
Sunscreen – in the summer months, the elevation means that you're going to experience sunburn even faster than you do at sea level, so lather on that sunscreen (I love this reef safe brand )
Pin for later!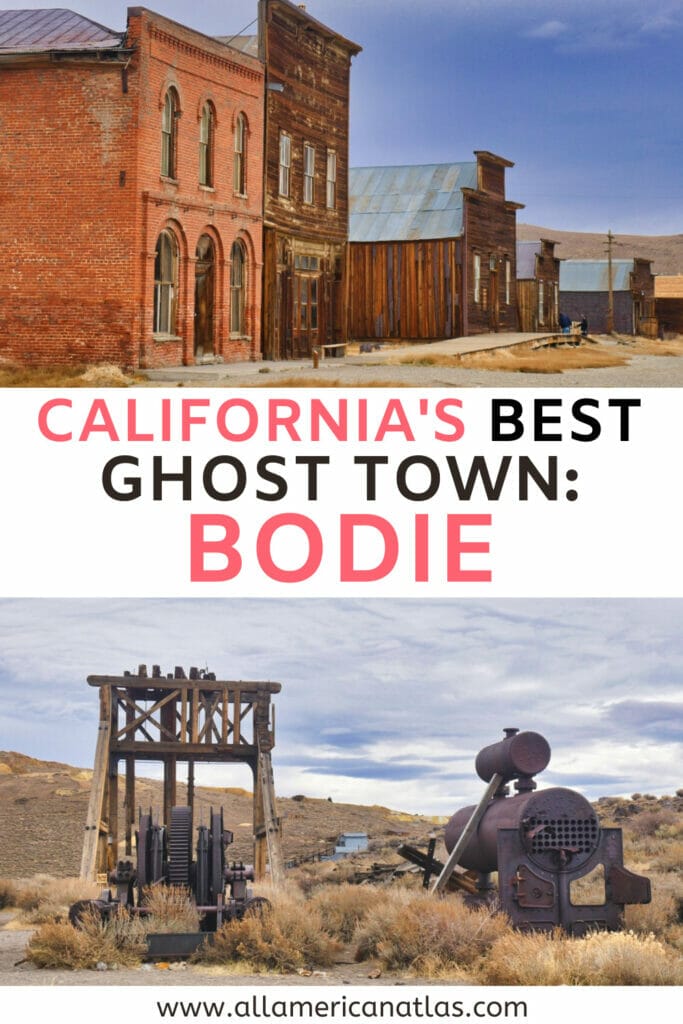 Get the All-American Travel Secrets!
Don't miss out on America's hidden gems!
I agree to receive email updates and promotions.
Leave a Comment Cancel Reply
You must be logged in to post a comment.
The most comprehensive and authoritative history site on the Internet.
Ghost Towns: Bodie, California
In the summer of 1859, W.S. Bodey struck gold in the stark hills north of Mono Lake. Alas, the pioneering prospector froze to death that November in a blizzard less than a mile from his cabin at "Bodey's Diggings."
Within 20 years, Bodie (pronounced BO-dee) had struck it rich, boasting more than two dozen mines, a population of 10,000, three newspapers and, count 'em, 65 saloons.
Between 1860 and 1941, the Bodie Mining District churned out almost $100 million in gold and silver, the price of gold alone rising to $35 an ounce—more than $700 in today's dollars.
With prosperity came growing pains, and like many Western boomtowns, Bodie became a notorious den of gamblers, whores and gunmen. En route to town with her family, one little girl famously scribbled in her diary, "Goodbye, God, I'm going to Bodie."
Bodie's horrendous climate, described by Mark Twain as "the breakup of one winter and the beginning of the next," claimed as many lives as did bullets. In the heavy snows of 1878–79, scores of poorly clad, poorly housed and just plain poor new arrivals died of exposure, disease and starvation.
Falling fortunes and fires—in 1892, 1896 and 1932—finally ended Bodie's lucky streak. The last residents moved away in the 1950s.
Designated a state historic park in 1962, Bodie stands in a state of "arrested decay," its timeworn buildings leaning into the wind, listening for ghosts.
Originally published in the December 2007 issue of Wild West. To subscribe, click here .
Related stories
Portfolio: Images of War as Landscape
Whether they produced battlefield images of the dead or daguerreotype portraits of common soldiers, […]
Jerrie Mock: Record-Breaking American Female Pilot
In 1964 an Ohio woman took up the challenge that had led to Amelia Earhart's disappearance.
These Two Highwaymen Battled for the Title of World's Best Stagecoach Robber
Ham White took inspiration from Black Bart, but did he outdo Bart's record as a stagecoach robber?
This Diminutive Texas Ranger Rigged Fences to Explode
Ira Aten was a big noise in his day and wound up in the Texas Ranger Hall of Fame.
Weitere Beiträge anzeigen

South Africa
Philippines
United Arab Emirates
Czech Republic
Great Britain
Netherlands
Switzerland
Vatican City
Dominican Republic
Puerto Rico
Saint Kitts and Nevis
Saint Lucia
Saint Martin
Saint Vincent and the Grenadines
New Zealand
Travel Report from our World Trip
UNESCO World Heritage Sites
Sea Cruises & River Cruises
Our Favorite Travel Stories
Drone Images
Animal Pictures
Beautiful hikes
Dream Islands
Starbucks – Our Global Icon Mug Collection
Scuba Diving Reports
More Travel Reports

Bodie Town – The most beautiful ghost town in California (USA)
28. October 2018 Categories: Travel reports , North America , USA , California
In the early hours of the morning we set off from Lake Tahoe to drive along US-395 towards Yosemite National Park. On the way there we wanted to take another attraction that was on the route: the small "town" Bodie .

Table of contents
The history of today's ghost town of Bodie
Bodie is located at an altitude of 2,554 meters in the Bodie Hills east of the Sierra Nevada and was once a gold mining settlement and western city. Today Bodie is a ghost town, the remains of which can still be visited. How exciting!
It was in 1859, when William S. Bodey came across gold at this point. Unfortunately, Bodey died in a snowstorm in the first winter. His descendants founded the village of Bodie (they changed the spelling to avoid the similarity of his last name to the word "body") and began mining the first gold in 1861.
In 1876, the mining company discovered a very profitable gold vein, which caused the city to grow rapidly. More and more people and other mine operators settled here, so that already 10,000 people lived here in 1880. The city developed magnificently in its heyday and offered its inhabitants a lot: 65 saloons, 7 breweries, various churches, newspaper publishers, a railway, a Chinese quarter and brothels. This was also associated with a not indisputable number of crimes. Bodie was considered one of the most lawless cities in the West at that time !
Body's heyday, however, didn't last long. From 1881 onwards, mining declined and the mines made little profit. Since gold was the city's only source of income, homes and businesses were gradually abandoned.
Devastating fires in 1892 and later in 1932 destroyed many of the city's buildings. In the following years, the mine was still operated by workers from neighbouring towns. In the sixties, however, gold mining was completely abandoned – the last inhabitants left the city.
Throughout the years, Body's gold mines produced a total of about 100 million U.S. dollars worth of gold.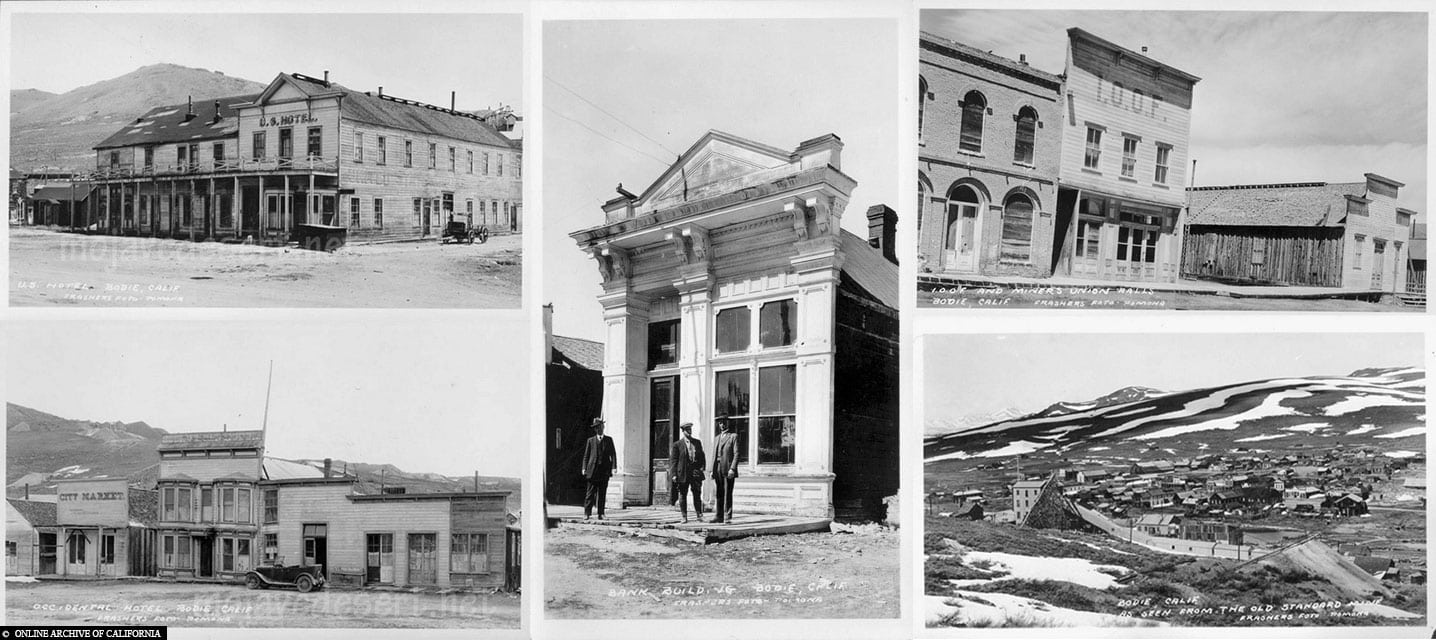 Historical pictures from Bodie by Burton Frasher
Arrival, opening hours, prices
From Lake Tahoe it is about 170 kilometers to Bodie Town. It took us about 2 hours and 15 minutes to complete the route. From the eastern entrance of Yosemite National Park at Tioga Pass, it is only about 60 kilometers (1 hour) to Bodie. The last section of the line leads east from Highway 395 into the hinterland. This main road CA-270 E is the only connection to Bodie for visitors. There is really nothing to see on the 21 km long road. Most of the route is paved, but the last 5 kilometers are a dusty gravel road littered with potholes, which can only be passed slowly. This section of road takes you back in time and fits exactly what awaits you here in Bodie.
At the entrance of the park a nice ranger was waiting for us, who collected the 8 USD entrance fee per person and pressed an information brochure into our hand. From here you could drive the gravel path to a visitor parking lot. On the way there you could already take a look at the remnants of a cemetery, which can be seen somewhat offset from the village on the left hand on a meadow.
Der Bodie State Historic Park
Welcome to Bodie
Bodie information board
There weren't that many cars in the visitor's parking lot. However, the parking lot has clearly filled up during the day. The park is basically open all year round, but the road to Bodie is not passable in winter due to the snowfall. That is, from the first snowfall you can only reach Bodie with skis, snowshoes or snowmobiles 😉
As a rule, you walk through Bodie Town yourself and look at everything in peace. Until now, there were guided special tours on three days a year, for which tickets could be purchased. Most of the time the park was open until 10 p.m. and "Ghost Walks" and a "Ghost Mill Tour" were offered. The visit of the old mine is also possible on other days, but not always. It is best to inform yourself in advance on the official website and at the park ranger at the entrance.

A panoramic picture of the ghost town of Bodie
Our tour of Bodie State Historic Park
A map of bodie.
Bodie is a National Historic Landmark , a California Historical Landmark located in the California State Parks since 1962. Due to the low humidity, many buildings, appliances and cars are still in good condition, making Bodie the best-preserved ghost town in the United States today. On the following map you get a good overview of the location of the different, still preserved buildings.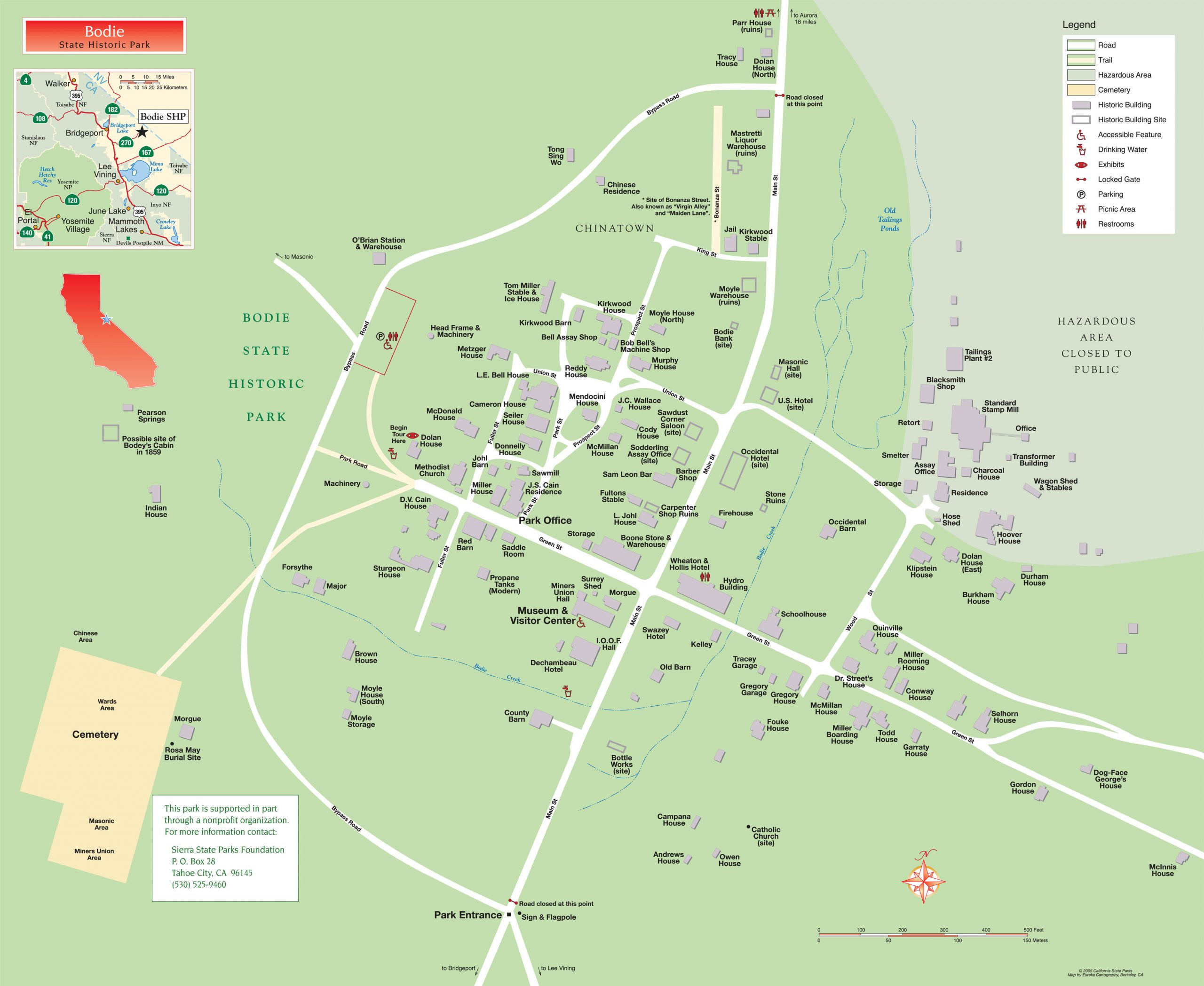 A map of the ghost town of Bodie in California
The different buildings in Bodie
We walked through the deserted streets and neighborhoods of Bodie for about two hours in the best weather and discovered great photo motifs again and again. There are still about 170 buildings, such as houses, a church, a school, an old bank building, the old fire brigade, a shop, a saloon, a hairdresser, various old hotels as well as the large mine area.
Die Green Street in Bodie
Head Frame & Machinery
An old winch
The church in Bodie
The L.E. Bell House
An old warehouse
The old fire brigade building
Barber Shop & Sam Leon Bar
The Wheaston & Hollis Hotel
The Methodist Church
Boone Store & Warehouse
The Miller House
A look into the old houses
You can move freely in the old city. Most of the houses are not accessible, but in a few buildings you can actually take a look and walk in. You feel like time has stopped here. Everything still stands as if the city was still inhabited until a few years ago. Good, some dust and dirt has come 😉 The special thing here is that the buildings are not restored, but are only preserved and thus protected from decay.
The living room
The bedroom
The kitchen
A look into the church
The old car wrecks & cars
The highlight of the terrain are certainly also the old rusting car wrecks (e.g. a Chevy Coupe from 1937), which we found here and which give super nice photo motifs. There is also an old Shell filling station, which is recognizable by its fuel pumps.
A blue Dodge truck at the gas station on Main Street
An old Chevy Coupe from 1937
An old vice
The Chevy Coupe in Bodie
The Great Gold Mining Mine
We would also have liked to visit the large gold mining mine, but unfortunately it is closed by default and not accessible. But you can take part in guided 50-minute tours here, which are certainly totally exciting. Unfortunately, no guided tour was offered on the day we were in Bodie.
The road to the gold mine
The old gold mine
The small museum
So that you can really enjoy the great atmosphere that prevails here in Bodie, there are no shops or stalls. So you should stock up on food and drinks beforehand when you come here. However, there is a small museum where you can get a lot of information and marvel at relics from ancient times. You can also buy books and a few souvenirs here. It is also best to find out about the daily mine tours offered here.
The small museum in Bodie
Old photographs
An old carriage
More impressions of the old western city
We really liked the tour through the dusty streets of Bodie. It was very interesting to be taken back in time and to imagine how the inhabitants lived here and how the city was once filled with life. The weather was also great: we had a bright blue sky and the sun shone again like anything else. A great day!
An old fountain
The Swazey Hotel
The Dechambeau Hotel & the I.O.O.F. Hall
Great photo motifs in Bodie
The Klipstein House
The old school
The Swazy Hotel
The view from Conway House
View over the ghost town of Bodie
Old buildings
An old wheelbarrow in Bodie
The Methodist Church on Fuller Street
All travelogues from California (2018)


Ghost Town Adventurers, the Road to Bodie Is Now Open
The mono county destination is again welcoming visitors, but do read up on all you need to know before you go., by alysia gray painter • published april 15, 2021 • updated on april 15, 2021 at 9:48 pm, what to know.
Bodie State Historic Park in Mono County
SR 270 opened earlier in April 2021
Do arrive with "(e)xact cash or check only": $8 per person, $5 ages 4 to 17, children ages 3 and under admitted free
BEEN TALKING ABOUT GETTING AWAY? As in, away away? As in, one of the away-est areas you can find within the Golden State, but still a place that teems with terrific stories, amazing visuals, and lore galore? There are so many quirky corners to experience, but if you're going to plumb the away-rich depths of California, you'll want to turn your gaze upon Mono County, which happens to be home to one of the most famous ghost towns on the planet. And, as a rule? Ghost towns, in their arresting states of arrested decay, tend to be more "away" than "nearby," all told, making them primo, picture-worthy stops on any away-focused road trip.
BODIE STATE HISTORIC PARK... is certainly famous, and beloved, and visited, but it always possesses an ethereal and even elegant awayness. It can, in fact, feel like you're one of the first people to walk along its dusty and dramatically framed streets in decades, though, of course, road-trippers and history buffs regularly make the pilgrimage to the remote spot in the warmer months. And those warmer months and reverent pilgrimages? They've begun, as of early April 2021, for SR 270, the lonesome and lovely road to Bodie , is now open.
YOU'LL WANT TO READ UP... on entering the park, and important details like having "(e)xact cash or check" when you arrive (the prices are on this page ). If you don't need your away-centered getaway ASAP, and you're looking to a Bodie idylll later in the summer, be cheered: The Bodie Foundation has a number of events to explore when the days get longer, like Ghost Walks. For more in information, mosey down Main Street in the direction of the group's informative site now.
Get Southern California news, weather forecasts and entertainment stories to your inbox. Sign up for NBC LA newsletters.
This article tagged under:

State Symbols USA
Search form.
Amphibians Arts | Drama Astronomy Awards | Recognition Birds Capitals Coat of Arms Colors Cultural Heritage Dance | Music Dinosaurs | Fossils Dogs | Cats Fish | Aquatic Life Flags Flowers Food | Agriculture Gems | Gemstones Historic | Iconic People Holidays | Events Horses Insects Languages | Poetry Mammals Military | Firearms Minerals | Rocks Mottos Museums Name Origins Nicknames Plants Quarters Railroads | Vehicles Reptiles Seals Soils Songs Sports Tartans Theaters Threatened Trees Uncategorized Vessels | Aircraft
Anthem Bill of Rights Bird Capital Colors Constitution Declaration of Independence Educational Links Flag Flower Holidays Mammal Motto Pledge & Creed Seal States: Capital Cities States: Order of Succession States: Resident Names States: Size in Square Miles Tree
Cities | Towns Historic Buildings Historic Markers Landmarks Local Parks National Parks State Parks
Weekly Poll
State Amphibian State Animal State Artifact State Bird State Capital State Coat of Arms State Colors State Dance State Dinosaur State Fabric State Fife & Drum Corps State Fish State Flag State Flower State Folk Dance State Fossil State Gemstone State Gold Rush Ghost Town State Grass State Historical Society State Holiday State Insect State Lichen State Marine Fish State Marine Mammal State Marine Reptile State Military Museum State Mineral State Motto State Name Origin State Nickname State Outdoor Play State Pet State Poet Laureate State Quarter State Reptile State Rock State Seal State Silver Rush Ghost Town State Soil State Song State Tall Ship State Tartan State Theater State Tree State Vietnam Vets War Memorial
Cities & Towns
Historic Markers
California State Gold Rush Ghost Town
Bodie_bldg-380.jpg.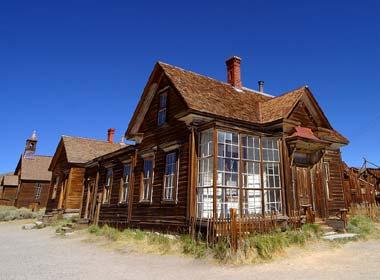 Street in ghost town Bodie, California; photo courtesy of Free Public Domain Photo Database: Bodie Ghost Town . 
Official Gold Rush Ghost Town of California
Bodie was designated the official state gold rush ghost town of California in 2002 to acknowledge the importance Bodie played in California's history. California also recognizes an official silver rush ghost town .
The idea for the measure originated from the students and teachers of Lee Vining Junior High School. Bodie is one of the largest and best preserved ghost towns in the west, offering visitors a special insight into the gold rush days.
From California Bill AB:
"Bodie became a boom town in 1877 and by 1879 had a population of approximately 10,000 with 2,000 buildings. The town became more known for its wild living than for its big gold resources - numerous saloons and breweries dotted the mile long main street.
By 1882 the town was in the grips of decline - the rich mines were playing out and mining companies were going bankrupt. Two fires, one in 1892 and the other in 1932 ravaged the business district and Bodie faded into a ghost town in the 1940's.
Today, Bodie stands just as time, fire and the elements have left it - a genuine California gold-mining ghost town. Designated a state historic park in 1962, approximately 170 buildings are protected in a state of "arrested decay" on more than 1,000 remote acres, administered by the California Department of Parks and Recreation."
Excerpt from Assembly Bill No. 1757
CHAPTER 365
[ Approved by Governor  September 04, 2002 ]
The people of the State of California do enact as follows:
SECTION 1. The Legislature finds and declares all of the following:
(a) The town of Bodie was founded by Waterman S. Body in 1859, and rose to prominence due to mining in the nearby Comstock Lode.
(b) At its peak in 1879, Bodie boasted a population of 10,000 citizens and had a reputation for its wicked climate as well as its clientele.
(c) By 1882, the big strikes were mostly gone and with them the need to stay in Bodie.
(d) One hundred twenty years later, Bodie is one of the largest and best-preserved ghost towns in the West.
SEC. 2. It is the intent of the Legislature to enact legislation to commemorate the 120th anniversary of the decline of the town of Bodie from boomtown to ghost town. It is the further intent of the Legislature to join with the students and teachers of Lee Vining Junior High School in Lee Vining, to promote awareness of, and to acknowledge the importance that Bodie played in, California's rich Gold Rush history.
SEC. 3. Section 429.7 is added to the Government Code, to read:
429.7. Bodie is the official state gold rush ghost town.
Bodie map photo courtesy of the California History Section, CA State Library , Sacramento, California (used by permission).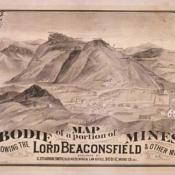 Bodie, CA - Gold Mining Ghost Town Tour
Home » United States » California » Bodie California Ghost Town • Old Gold Mining Camp
Bodie California Ghost Town • Old Gold Mining Camp
by Barbara | Last updated Jun 5, 2022 | California , Discover , Recent Posts , United States | 4 comments

Bodie California ghost town was one of the richest gold strikes in California. The historic gold mining town is spread across the high, remote valley of the Bodie Hills. Once known as the most lawless, toughest mining town in the West, Bodie California is now a deserted ghost town. Today, the settlement appears much the same as it did more than 65 years ago when the last residents left.
"The Bad Man from Bodie"
The "Bad man from Bodie," was a well known phrase throughout the west making the town better know for its lawlessness than for its gold. What's left of Bodie California looks like an old Western movie set. Put this together with the beautiful scenery we saw in Monument Valley  and you have the perfect setting for a thrilling Western movie!
Walking the streets of this deserted ghost town, looking into the windows of the aging homes and abandoned businesses, is like being transported in time to the days when this was a rip-roaring, gun-slinging, gold mining camp.
Bodie CA Early History
In 1859 W.S. Bodey and E.S. "Black" Taylor discovered one of the richest gold strikes in the Eastern Sierra . Gold and Silver mined from the Bodie Hills amounted to millions of dollars but sadly Bodey was never able to enjoy his discovery. Bodey froze to death in November 1859 in a blizzard while returning with supplies. At an elevation of 8,375 feet, winters here can be unpredictable and harsh with high winds and snow drifts up to 20 feet. The Eastern Sierra is also the location of the world famous Alabama Hills that we visited . Hundreds of movies have been filmed in the Alabama Hills and just like Bodie, it's full of history!
Tales of the quality and amount of gold that was being mined by the Standard Mining Company caused a flood of people to arrive and by 1877 Bodie California had become a boomtown. You can read an interesting history of gold mining here.
The Bunker Hill Mine (later renamed the Standard Mining Company) made a rich strike of gold and silver ore in the mid-1870's. Over a 25 year period of mining ore, almost 10,000 tons were removed from the mine, close to $15 million worth!
The towns population swelled to approximately 8,500 with more than 2,000 buildings by 1879. I could almost see the townspeople going about their daily lives as I was standing there.
In its heyday, Bodie CA boasted banks, churches, newspapers, general stores and a school. The gold mining town was in decline by the year 1881 and the mining companies went bankrupt. The rich mines were depleted of gold forcing miners and businesses to leave the town for areas more profitable.
The population of the town had declined to approximately 1,500 people by 1886. Two disastrous fires threatened the town and by 1932 fire had claimed all but 10 percent of the settlement.
Bodie California Today
During the 1940's Bodie faded into a ghost town and by 1962 the surviving part of the town was designated a State Historic Park and a National Historic Landmark . More than 150 well preserved buildings remain today.
Homes are still furnished, store shelves are still stocked, and the hotels appear ready for guests. It's like taking a walk into the past when you walk the streets of this authentic ghost town. Bodie is now being preserved in a state of "arrested decay" which means the buildings are being protected from further decline but not being restored. The buildings interiors are maintained just as they were when the residents left.
More Fun Places to Explore!
Bryce Canyon National Park – Utah
Antelope Canyon – Arizona
Canyonlands National Park – Utah
Zion National Park – Utah
Estes Park – Colorado
Mesa Verde National Park – Colorado
The dusty town exists today as it did when the last residents left. Because at the time the townspeople were leaving there were no moving companies in the area. Folks loaded up what they could on a wagon or truck and left the rest of their belongs behind.
Ghost and Spirits in Bodie California
Ghost and spirits in Bodie CA have been reported throughout this deserted town. There are many unexplained happenings surrounding Bodie suggesting paranormal activity. Tales of a women peering from an upstairs window in the Dechambeau house, the sound of children's laughter heard outside the Mendocini house, doors opening and closing on their own and the smell of cooking food coming from an abandoned home. Visitors report that it sometimes feels like someone is watching them as they walk along these deserted streets. It all sounds very familiar to us after our frightening experience at The Haunted Stanley Hotel in Colorado. We definitly felt paranormal activity there!
The Bodie Curse
The bodie curse is said to cause misfortune to visitors removing anything from this ghost town. furthermore, the curse will remain with them until the removed item is returned. according to park rangers, every year visitors return their stolen items in the mail in hopes of having the bodie curse removed. not that we believe in things like curses but you never know, and besides just to be on the safe side we were certain not to remove anything from bodie, visiting bodie state park, would you recommended visiting we'd love to hear your thoughts., let us know what you think in the comments below., related vacation & travel ideas.
WE VISITED BODIE IN 1962 WITH OUR 6 MOS. OLD SON WHEN IT WAS JUST A OLD TOWN. NO GATES TO KEEP ANYONE OUT. UNKEPT. NO ONE AROIND , WE WONDERED AROUND PUSHING A STROLLER. LOOKING AT A TOWN THAT USED TO BE…WE TOOK PICTURES….HAVE TO LOOK FOR THEM….59 YRS LATER…SO THE ROADS WERE UNPAVED. …….GET REAL THIS IS A GHOST TOWN…..WE WILL NEVER FORGET BODIE….?
What a great story of your visit to Bodie so long ago. I feel the same way as you do, we will never forget our visit to Bodie!
I went to bodi e today and it sucked. There miles of unpaved road to see a town that is built back up for tourists. It's not a ghost town and most of the antiques that I saw were not there when I visited it in 1966. In 1966 it looked and felt like a ghost town, sadly now it's just another state run tourist trap. Not worth the 8.00$ it cost to get in
Thanks for you honest comment. We had not seen Bodie in the condition that you described so it was very exciting for us to visit and experience.
Submit a Comment Cancel reply
Your email address will not be published. Required fields are marked *
Best Beaches Puerto Rico
Legacy Vacation Resorts, FL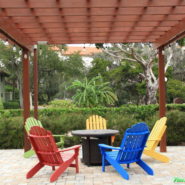 Our Ghost Story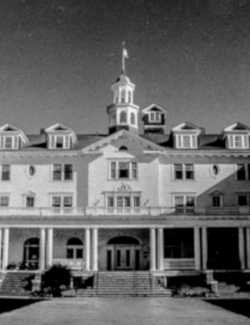 Zipline the Canyons, FL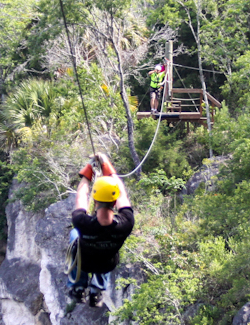 Pin It on Pinterest
Grave Reviews
Horror News, Reviews, Share your Nightmare or Story, Find a Haunted Attraction Near You. Come join the Haunted Community! For all your Haunt News, Subscribe to our Newsletter.
The Bodie Ghost Town Curse
October 20, 2020 Gravereviewer Leave a Comment
The Bodie Ghost Town Curse Written By: JEH Edited By: Grave Reviews Staff
Bodie is a ghost town located in Mono County, California, just southeast of Lake Tahoe. Once a boom town in 1876, the town went into decline in the subsequent decades. In 1915, the town was officially described as a ghost town after a huge drop in mining profits.
The town was designated a National Historic Landmark in 1961, and Bodie State Historic Park was created in 1962. Despite the interesting history of the town, visitors flock to the site to witness firsthand The Bodie Ghost Town Curse.
The History of Bodie
A group of prospectors, including W. S. Bodey, discovered gold in the area in 1859. The area then became a mining camp before officially becoming a town named after Bodey. Unfortunately, Bodey died in a blizzard before the completion of the town named after him.
In 1876, the Standard Company discovered a profitable deposit of gold-bearing ore. The discovery ultimately transformed Bodie into a Wild West boomtown. More prospectors and employees became attracted to the town and the population quickly grew to more than 10,000 people. Over the years, Bodie's mines produced gold valued at nearly US$34 million.
Along with the rise of the town, thousands of buildings also rose. The town quickly became the home of amenities of larger towns, including a Wells Fargo Bank, four volunteer fire companies, a brass band, a railroad, and miners' and mechanics' union.
At its peak, the town also had 65 saloons, making murders, shootouts, barroom brawls, and stagecoach holdups regular occurrences.
There was also a red-light district on the north end of town. Also, they had a Chinatown, which ran at a right angle to Bodie's Main Street.
Rise of Other Mining Camps
In 1880, mining camps in Butte, Montana; Tombstone, Arizona; and Utah lured men away from Bodie. This turned Bodie from a mining camp to a family-oriented community. Following this change of reputation, 1882 residents built the Methodist Church and the Roman Catholic Church, which burned about 1930.
Despite the population decline, the Bodie mines continued to flourish and even broke ore production records at $3.1 million. During the early 1890s, Bodie enjoyed a short revival from technological advancements in the mines that continued to support the town. However, the revival was short-lived as the population continued to decline.
The Fall of Bodie Mines
In 1910, the population was recorded at 698 people. From millions worth of profit, the mines only made $6,821 in 1914.
James S. Cain bought everything from the town and reopened the Standard mill to former employees. This brought $100,000 of profit to the town. However, the money was not enough to save the town from further decline.
In 1915, the town was described as a "ghost town" as the population dropped to 100 to 200 people. More people left for better mining camps, leaving the place vulnerable to the threat of vandalism. So, Cain hired one of the last three Bodie residents to become the town's caretaker.
Becoming a Historical Landmark
In 1961, the town was designated a National Historic Landmark. The following year, the state legislature authorized the creation of Bodie State Historic Park. Bodie has also been named as California's official state gold rush ghost town.
The Bodie Town Curse
People claim that the place is haunted by the ghosts of James Cain's Chinese maid/mistress and the phantom children playing at The Mendocino House. However, the town is known for its curse.
Ed Warren, who was a famous paranormal expert, supported the claim that a curse engulfed the town. But if you are not a thief, there is not much to worry about when visiting the ghost town.
Park Rangers report receiving items from Bodie in the mail, sometimes accompanied by anonymous apology letters. Apparently, visitors who steal items from the town get cursed, and here are some of their stories:
1. In 1972, two girls found a bed and used a stick to get some of the money left in the mattress. Then, the pair took the money home. However, their family suffered financial problems afterward as its members couldn't hold jobs or keep their home.
2. In 1994, a tourist picked a few souvenirs from Bodie. Within a year, he suffered from a car accident, lost his job, and was ill for most of the year. He consulted a psychic who advised him to put the items back. He returned the items anonymously.
3. Around the early 2000s, two teenage girls picked rocks from Bodie and made necklaces of them. They experienced a series of bad luck and got a bad rash on where the rocks touched their skin. After an earthquake hit their town, they returned their necklaces to Bodie.
4. A German man picked a bottle from Bodie only to have an accident on the Autobahn upon his return to Germany. His son took the same bottle to school and while riding his bike, had an accident.
Bodie in Popular Culture
The ghost town has been used as the setting for several popular fiction novels, including:
• Behind the Masks by Susan Patron • No Trees for Shade by Kathleen Haun • The Sixth Extinction (A Sigma Force Novel) by James Rollins • Orphan Runaways by Kristiana Gregory
Do you like our article on the The Bodie Ghost Town Curse? Comment below.
You may also like our article on Hashima Island .
Share this post.
Click to share on Twitter (Opens in new window)
Click to share on Facebook (Opens in new window)
Click to share on Pinterest (Opens in new window)
Join the Conversation
Your email address will not be published. Required fields are marked *
Notify me of follow-up comments by email.
Notify me of new posts by email.