Ghost of Tsushima Voice Actor Cast List (As Revealed So Far)
The main cast of Ghost of Tsushima comes from a diverse background of lesser known actors breathing life into the fictional Samurai epic.
The upcoming Samurai epic  Ghost of Tsushima has listed its official primary cast of voice actors in the game. Featuring actors from related films like  Letters from Iwo Jima  and very unrelated films like Night at the Museum , each actor comes from a diverse background of media.
Many of the actors for Ghost of Tsushima are also of Japanese descent, keeping faithful to the subject of the game through the character portrayals. Here's some background on the main cast of Sucker Punch's next adventure.
RELATED:  Ghost of Tsushima Mode Makes Game Look Like Old Samurai Movie
Jin Sakai - Daisuke Tsuji
The protagonist of  Ghost of Tsushima  will be played by Daisuke Tsuji, who has a decorated background in film as well as video games. Tsuji's most notable film and television roles were as a soldier in  Letters from Iwo Jima , the Crown Prince in  The Man in the High Castle , as well as Cambodian Carl in  The Blacklist . He's also had a well-established place in games as well with credits in  Prey ,  Call of Duty: Black Ops 4 , as well as playing The Magician in  Death Stranding . For  Ghost of Tsushima , he'll be taking on the titular role as the disgraced Samurai fighting against the Mongols to liberate the Japanese island from its invaders. Since the game will also be fully voiced in Japanese, the Japanese actor for Jin is Kazuya Nakai, the actor for Roronoa Zoro in  One Piece .
Khotun Khan - Patrick Gallagher
Playing the main antagonist in  Ghost of Tsushima is Patrick Gallagher. Gallagher similarly has an extensive film and television background, along with a few games.  Ghost of Tsushima will be his first major role in a video game, where he'll be playing leading villain Khotun Khan . Ironically, it's not the first time Gallagher has portrayed a major figure in world history, as he also played Attila the Hun in  Night at the Museum . Most notably, he played Ken Tanaka in the  Glee television show as well. He played a few supporting roles in video games like  Tom Clancy's Ghost Recon Breakpoint ,  Halo: Reach, as well as  Red Dead Redemption 2 before his latest video game role.
Onibaba - Minae Noji
Minae Noji will be joining  Ghost of Tsushima 's supporting cast as the yet-unseen character Onibaba. She is likely the female warrior shown prominently in previews for the game, but that cannot be confirmed at this moment. Noji has a great background in acting for games, as well as several television shows. Her most notable film role was the character Karai from the 2014  Teenage Mutant Ninja Turtles movie . Noji's many credits in games extends as far as multiple characters from  Fire Emblem : Heroes ,  World of Warcraft: Legion ,  Hearthstone , and  Saints Row: The Third .
RELATED:  Ghost of Tsushima's Photo Mode is Incredible
Ippei the Monk - Keisuke Hoashi
As another unseen/confirmed character, Keisuke Hoashi will be taking on the role of Ippei the Monk in  Ghost of Tsushima . Likely a supportive character players will interact with in the game, Hoashi's role has not been prominently shown in any previews. Hoashi's background is primarily from television, most notably as several supporting characters in  Bob's Burgers , Basil Inouye in  Hawaii Five-o ,   and a waiter in  Curb Your Enthusiasm . He's only had one previous role in video games as an uncredited extra in  Halo 2 .
High Priestess - Hira Ambrosino
Another supporting actor is Hira Ambrosino, set to play the yet-to-be-seen character High Priestess in  Ghost of Tsushima . Ambrosino's background mostly consists of television shows, with a few video game credits as well. She's most known for roles as an extra on  Jimmy Kimmel Live! ,  Days of Our Lives , and  Big Bang Theory . Ambrosino also has a surprising connection with Keisuke Hoashi as an extra in  Hawaii Five-0 . Other than that, Ambrosino has had several extra roles in games like  World of Warcraft and  L.A. Noire .
Lots of new faces for  Ghost of Tsushima 's cast, which from what we've seen so far adds plenty of diverse performances throughout the experience.
Ghost of Tsushima  will launch on PlayStation 4 on July 17, 2020.
MORE:  Ghost of Tsushima is Delivering What Assassin's Creed Won't
Ghost of Tsushima
Set in 1274 on the Tsushima Island, the last samurai, Jin Sakai, must master a new fighting style, the way of the Ghost, to defeat the Mongol forces and fight for the freedom and independenc... Read all Set in 1274 on the Tsushima Island, the last samurai, Jin Sakai, must master a new fighting style, the way of the Ghost, to defeat the Mongol forces and fight for the freedom and independence of Japan. Set in 1274 on the Tsushima Island, the last samurai, Jin Sakai, must master a new fighting style, the way of the Ghost, to defeat the Mongol forces and fight for the freedom and independence of Japan.
Patrick Downs
Daisuke Tsuji
Eric Steinberg
Sumalee Montano
109 User reviews
8 Critic reviews
See more at IMDbPro
28 wins & 31 nominations total
Sensei Ishikawa
(as Francois Chau)
Masako Adachi
(Japanese version)
(as Mabuki Andou)
All cast & crew
Production, box office & more at IMDbPro
More like this
Did you know
Trivia Based on the Koryo-Mongol invasion of Tsushima Island of Japan in 1274. This was the first major invasion attack on Japan ever recorded.
Goofs Since this game takes place during the first Mongol invasion of Japan in 1274, weapons (katana, wakizashi, hwacha) and techniques weren't present in real life until at least a century later.
Connections Featured in Outside Xtra: 7 Ways Ghost of Tsushima Is the Assassin's Creed Japan You Always Wanted (2020)
Soundtracks The Way of the Ghost Performed by Clare Uchima Music by Ilan Eshkeri Lyrics by Jenny Plant and Clare Uchima © & (P) 2020 Sony Interactive Entertainment LLC
User reviews 109
Pjtaylor-96-138044
Jul 9, 2021
July 17, 2020 (United States)
United States
Sucker Punch Productions
ゴースト・オブ・ツシマ
Tsushima Island, Japan (based out of)
See more company credits at IMDbPro
Technical specs
Related news, contribute to this page.
IMDb Answers: Help fill gaps in our data
Learn more about contributing
More to explore
Recently viewed
Ghost of Tsushima/Controls
Navigation menu.
Ghost of Tsushima Wins Player's Voice Award at The Game Awards
Ghost of tsushima had 47% of the vote hours before voting closed..
The results are in! Congratulations to GHOST OF TSUSHIMA, the winner of the Player's Voice Award at #TheGameAwards https://t.co/NKXNht6F8X pic.twitter.com/Nfy6TOEm6K — Geoff Keighley (@geoffkeighley) December 8, 2020
In This Article
IGN Recommends
Screen Rant
Ghost of tsushima features a classic final fantasy & one piece actor.
Ghost of Tsushima's protagonist and titular "Ghost," Jin Sakai, will be voiced by One Piece's Kazuya Nakai for the game's Japanese voice track.
The upcoming PlayStation 4 exclusive Ghost of Tsushima has cast One Piece voice actor Kazuya Nakai for the Japanese voice of the game's protagonist, Jin Sakai. Sony recently featured the game during their latest State of Play presentation , which showed off a ton of new gameplay as well as the option to use Japanese voice overs with English subtitles.
Kazuya Nakai's voice is easily recognizable to any One Piec e fan who saw the Ghost of Tsushima presentation . He has been the voice of One Piece's Roronoa Zoro, the Strawhat Pirates' own swordsman, for around two decades now, making it his most iconic voice acting role. He has also voiced quite a number of other anime characters such as Mugen from Samurai Champloo , God Eater's Soma Schicksal, and Toshiro Hijikata from Gintama , among others. Some of his other video game voice acting roles also include Final Fantasy X's Wakka, Shinjiro Aragaki from Persona 3 , and Granblue Fantasy's Eustace.
Related: Ghost Of Tsushima Will Make Players Use Landmarks Instead Of Waypoints
Kazuya Nakai's role as the voice of Ghost of Tsushima's protagonist was initially noted by GameSpot , where they mentioned the feature to switch between the game's Japanese and English voice tracks as well as the option to turn on subtitles. The publication also noted that Daisuke Tsuji, who has previously voiced characters in Death Stranding , Call of Duty: Black Ops 4 , and Prey , has been cast as the English voice actor for Jin.
Some of the other gameplay features that developer Sucker Punch showed off during the presentation was a "Samurai Cinema" mode which turns the game's visuals into something reminiscent of a classic Akira Kurosawa samurai film , complete with black and white filter, film grain, and more wind. The game also includes a pretty extensive photo mode that allows players to control elements such as color grading, depth of field, wind direction and speed, selectable particles, overlays, and even the accompanying music track for those who prefer to take videos.
Ghost of Tsushima is setting itself up to be a rather interesting experience not only for video game fans in general, but for fans of samurai games and cinema as well. Even from what has been shown so far, the amount of detail the developers have put into the game is pretty evident, not just in its visual and features but also Ghost of Tsushima's  gameplay and combat . It will be incredibly exciting to see how the entire game looks and feels when it comes out several months from now.
Next: Ghost of Tsushima: True History Explained
Ghost of Tsushima is scheduled to release exclusively on the PlayStation 4 on July 17, 2020.
Source: PlayStation/YouTube  (via GameSpot )
Who Are The Voice Actors in Ghost of Tsushima?
The voices behind the faces that you'll meet in Ghost of Tsushima.
While playing Ghost of Tsushima and soaking in the game's story, you'll hear a fair amount of dialogue exchanged.
If you're playing the game and find yourself curious as to whether you've heard the voice actors elsewhere, or you appreciate their performance and want to know what else they've been in, we've got you covered.
Here's a closer look at who the voice actors are in Ghost of Tsushima!
Daisuke Tsuji voices Jin Sakai (English)
The voice actor for the main character in Ghost of Tsushima, Jin Sakai, is Daisuke Tsuji . If Jin's voice sounded familiar, it could be because Daisuke Tsuji has been in a number of video games over the last few years.
Daisuke Tsuji voiced Li Phang, Ken Mizuki, and Chao Wei in Prey: Mooncrash . He also voiced the Specialist Recon in Call of Duty: Black Ops 4 and The Musician in Death Stranding.
He's had roles in several TV shows and films as well such as Love, Death & Robots where he plays Chief Warrant Officer Lee, Brockmire where he plays Yoshi Takatsu, and The Man in the High Castle where he plays the Crown Prince.
If you're a fan of films directed by Clint Eastwood, one of Daisuke Tsuji's first roles was in Letters from Iwo Jima in 2006 as Cave Soldier #2.
Kazuya Nakai voices Jin Sakai (Japanese)
If you choose to play Ghost of Tsushima in Japanese you'll be greeted by a different voice actor for Jin, Kazuya Nakai .
If you're an anime fan, we have no doubt you'll immediately recognize this voice actor as he voices Roronoa Zoro in One Piece. He also voices Roronoa Zoro in the Bandai Namco game Jump Force .
Other anime that Kazuya Nakai has provided voice acting for include Fire Force as Akitaru Obi, Boruto as Urashiki Otsutsuki, Chihayafuru as Hiro Kanashi, Gintama as Toshiro/Gintoki/Tenko, Blue Exorcist as Ryuji Suguro, Death Note as Kanzo Mogi, Samurai Champloo as Mugen, Inuyasha as Hoshiyomi, Dragon Ball Super as Tagoma, and so many others.
Seriously, Kazuya Nakai has had a role in just about every noteworthy anime series over the last couple of decades.
Not as well-versed in anime as you are in video games? Well, Kazuya Nakai has also done voice acting for a wide variety of video games like Persona 5 Royal as Shibusawa, God Eater 3 as Ein, Valkyria Chronicles 4, Yakuza 0 as Yamagata, a number of Dynasty Warrior games as Xiahou Dun and Dian Wei, Final Fantasy X and X-2 as Wakka (and Kingdom Hearts), and Kingdom Hearts II as Raijin to name just a few.
Patrick Gallagher voices Khotun Khan
Another voice you may recognize in Ghost of Tsushima and wonder where you've heard it before is Khotun Khan voiced by Patrick Gallagher .
Like the English voice actor for Jin, Patrick Gallagher has been in a number of video games like Tom Clancy's Ghost Recon Breakpoint as Mad Schultz, Red Dead Redemption II as The Local Pedestrian Population, Halo: Reach as Trooper 3, and Company of Heroes.
Patrick Gallagher has also had roles in a wide variety of movies including Night at the Museum as Attila the Hun, Captain Marvel as a Security Chief, and even the Disney Channel original movie Mom's Got a Date With a Vampire as Bone. We're huge fans of that last entry as it brings back waves of childhood nostalgia.
On TV, Patrick Gallagher has had roles like Keller in Station 19, Jack Mongoyak in 2019's Twilight Zone, Dr. Abbott in Siren, Barry Hill in Lucifer, and Jeremy Chu in iZombie to name just a few.
Minae Noji voices Onibaba
The voice actress for Onibaba in Ghost of Tsushima is Minae Noji .
We're willing to bet you've heard Minae Noji's voice in at least one of her roles as she's been part of several popular projects over the years.
In video games, Minae Noji has voiced Idunn and Cynthia in Fire Emblem Heroes , Wave Speaker and Adelee in World of Warcraft: Legion, Yalia Sagewhisper in World of Warcraft: Mists of Pandaria, Dekker in Paragon, Satsuki Takamine in God Eater 2: Rage Burst, and Lady Deathstrike in Marvel Heroes, among others.
She's also had roles in TV shows like Tokiko Minoru in Runaways, Brittney Wong in Star vs. The Voices of Evil, Alopex/Tang Shen/Karai in Teenage Mutant Ninja Turtles, Kelly Lee in General Hospital, Masa/Nicki Morgaj/Little Match Girl in an episode of Robot Chicken, and Ayako in BoJack Horseman.
She was also Minae in the beautiful animated film Kubo and the Two Strings (which we highly recommend checking out), and she had a role as a Spring Festival Dancer in Memoirs of a Geisha!
Hira Ambrosino voices the High Priestess
The voice actress for the High Priestess in Ghost of Tsushima is Hira Ambrosino . Unlike some of the other voice actors and actresses on this list, Hiro Ambrosino has been in far more TV shows than she has video games or films.
She's done voice acting for a few games though like 2004's World of Warcraft as Pandaren, and background voices for L.A. Noire and World of Warcraft: Mists of Pandaria.
TV roles you might've seen Hira Ambrosino in include Judge Stern in Frasier, Laura in Commander in Chief, Dr. Chen in House, Tori Narita and Dr. Hayden in Days of Our Lives, Dr. Peldago in Jane the Virgin, Dr. Evans in NCIS: Los Angeles, Cynthia in The Big Bang Theory, and Fumi Yoshida in The Terror .
She's also been part of Jimmy Kimmel Live in a variety of different sketches.
Feodor Chin voices Adachi and Yamato
The voice actor for Adachi and Yamato (along with other voices) in Ghost of Tsushima is Feodor Chin . We've heard Feodor Chin's voice in a ton of video games over the years, and we're looking forward to hearing it again in Ghost of Tsushima.
Wondering what video games Feodor Chin has voice acted for? Well, he's voiced Mudmug in World of Warcraft, Lee Sin in League of Legends, Tran in Sleeping Dogs , Zhang in XCOM: Enemy Unknown, Weyland Yutani in Aliens: Colonial Marines, Shiro Tagachi in Guild Wars 2, Zenyatta in Overwatch, Zhin in Paladins, and Dan in Metal Gear Survive.
It's interesting to know he's voiced characters in games like Overwatch, Paladins, and League of Legends as we've put a scary amount of time into all three of these games. It sounds like gamers will be able to immediately recognize his voice in Ghost of Tsushima.
It's not just video games, Feodor Chin has been in several recognizable TV shows as well. For example, he's been Earl/Game/Joel in Regular Show, Kevin in Big Little Lies, and Bolo in Bulge Bracket.
Keisuke Hoashi voices Ippei the Monk
The voice actor for Ippei the Monk in Ghost of Tsushima is Keisuke Hoashi . Looking at Keisuke Hoashi's IMDB page, he's only voice acted in one other video game, Halo 2 as ILB: Aide.
If the name sounds familiar and you can't quite place it, you might've caught Keisuke Hoashi in one of the TV shows he's had roles in such as Mr. Lee in Castle, Dr. Mazaki in Hawthorne, Arnold Lee in Parenthood, Peter 'Chainsaw' Gow in Glee, Hachi Saito in Mad Men, Dr. John Chen in Criminal Minds, Dr. Leo Chang in Big Little Lies, Jerry in StartUp, and Shinjin Kojima/Mr.Kim/Danny in Bob's Burgers to name just a few.
We're looking forward to hearing his voice in Ghost of Tsushima though, and we hope he'll continue to voice act for video games in the future.
As of right now, those are the voice actors and actresses that have been explicitly confirmed for Ghost of Tsushima.
Be sure to check back, as we'll be sure to update this list as more voice actors and actresses are credited in Ghost of Tsushima .
Related: Ghost of Tsushima Pre-Load: Download Size and Unlock Time
Now that you know some of the voice actors and actresses featured in Ghost of Tsushima, we have a few other articles on the game we think you'll be interested in reading including:
How Long Does it Take to Beat Ghost of Tsushima?
Ghost of Tsushima Best Edition to Preorder
Ghost of Tsushima Showcase Reveals Black & White 'Samurai Cinema'
About the Author
Morgan Shaver
Morgan is a writer, metalhead, horror lover, and indie game enthusiast. When it comes to games, they love nothing more than to wax poetic about all the latest and greatest indies to anyone who'll listen. They're also a Tetris fanatic who's fiercely competitive in games like Tetris 99... and all games in general. But mostly Tetris. You can follow Morgan on Twitter @Author_MShaver
More Stories by Morgan Shaver
Call of Duty
Legend of Zelda
About Us & Contact
Privacy Policy
Review Policy
Ghost of Tsushima Legends: Who the Narrator Voice Actor Is
Sucker Punch Productions has released update 1.12 for Ghost of Tsushima today that adds in new game plus as well as a new multiplayer mode called Legends. It allows players to team up in co-op survival and story-based missions that are entirely separate from the main single-player campaign. If you were wondering who the narrator voice actor is in Ghost of Tsushima Legends, here's the info for you.
Who the Narrator Voice Actor Is in Ghost of Tsushima Legends
You see, the story in Ghost of Tsushima Legends has you playing as a ghost in the past, so the narrator will describe the situations that are happening to you and your squad during missions. If you are all about to die, the narrator named Gyozen will comment on it, or if you're doing really well, he'll praise you and your team.
The narrator, named Gyozen in Ghost of Tsushima Legends, happens to be voiced by Greg Baldwin. He's known for taking over Iroh's voice in Avatar: The Last Airbender in the final season and then again in The Legend of Korra.
He's also lent his voice talents to play the roles of Aku in Samurai Jack , Jedi Master Tera Sinube in Star Wars: The Clone Wars, and other characters in Lego Star Wars: The Freemaker Adventures.
He revealed his voice role in the game via Twitter earlier today, stating that it's one of the coolest projects he's ever been involved with. You can see the tweet below:
At long last I can tell you! I totally voice Gyozen the Storyteller in "Ghost of Tsushima: Legends." Without a doubt one of the coolest projects I've ever been involved with. #FridayFeeling ? FAN-FREAKIN-TASTIC!!! — Greg Baldwin (@GregBaldwinIroh) October 16, 2020
Yup, that's who the narrator voice actor is in Ghost of Tsushima Legends ! If you're looking for more tips and tricks for the game, you can check out our extensive Guide Wiki right here, or you can search Twinfinite . As we get more hands-on time with the new multiplayer game modes, we'll be sure to put out more guides for you all.
All Payday 3 Voice Actors Listed
The Last of Us 2 Cast: All Voice Actors (Ellie, Abby, Jesse & More)
Who Is Heller's Voice Actor in Starfield? Answered
Meet the Voice Actors of Starfield's Cast
All Baldur's Gate 3 Voice Actors, Listed (BG3)
About the author
Greysun Morales
Greysun was formerly the Features Editor at Twinfinite and wrote for the site from 2017 to 2020. He eats ramen 12 times a week and will never get tired of it. Playing Games Since: 1993, Favorite Genres: Action-Adventure, JRPG, Platformers, and Anything With Ramen
More Stories by Greysun Morales
Nearby Communities
Westhampton-Hampton Bays, NY
Center Moriches-Eastport, NY
North Fork, NY
Shirley-Mastic, NY
Miller Place-Rocky Point, NY
Southampton, NY
Medford, NY
Port Jefferson, NY
Patchogue, NY
Three Village, NY
State Edition
National edition.
Top National News
See All Communities
Community Corner
'you should be here': 'the voice' winner writes song for scout killed, "you were the friend that comes once in a lifetime." carter rubin's song, "plane ticket to heaven", left no eyes dry. watch his video here..
Lisa Finn , Patch Staff
SHOREHAM-WADING RIVER, NY — When Andrew McMorris, 12, was killed by a drunk driver while out on a hike with his Boy Scout troop in 2018, his friends, still so young, so much of life ahead, were left helpless in the face of a heartbreak too big and horrific to grasp.
One of those friends was Carter Rubin — the winner of "The Voice" in 2020, when he was just 15 years old.
Although he captivated the country with his voice and sincerity, his sweet demeanor and dazzling talent, Carter was also still carrying a weight of sadness inside that no one could see — mourning his close friend Andrew.
Find out what's happening in Riverhead with free, real-time updates from Patch.
Carter debuted a song recently — at the annual Andrew McMorris Foundations's 5th Annual Gala — that he'd written for his friend Andrew.
The lyrics of the song, "Plane Ticket to Heaven," had those at the gala sobbing openly. "You were the friend that comes once in a lifetime," Carter sang. "I just never knew that we wouldn't have much time. Your wings were ready; our hearts were not."
In his song, Carter talks about his days with Andrew, who'd spend days dancing in the backyard in his blue Nike shirt, singing songs and dreaming of a future he'd never get to experience.
"In my dreams," Carter sang, "I book a plane ticket to heaven, just to see how you are."
The lyrics speak of the pain and anger Carter felt, watching his friend die far too soon. "You would have gotten taller, but you'd still have that same smile," he sang. "You never got to grow old, but I'll look up to you for the rest of my life."
Whenever he feels lost, Carter said Andrew sends him a sign, to tell him that he's not "too far."
"I've counted the years," the lyrics say. "Keep track of my tears. There isn't a day it doesn't cross my mind. You should be here. Somehow, I feel you every day, right by my side."
Andrew's parents, Alisa and John McMorris, spoke on social media about Carter's song to their son, thanking him "for writing and performing the most touching tribute to his buddy Andrew, 'Plane Ticket to Heaven,' which he premiered at our event. Not a dry eye in the room."
Speaking with Patch about his song for Andrew, Carter said he and Andrew first met at a Shoreham-Wading River school summer theater program, when he was set to enter seventh grade and Andrew, sixth.
"We were doing 'High School Musical' and we became friends and stayed close ever since," Carter said.
Both boys shared a love of music and being on stage. "We shared a bunch of memories doing theater together," he said. "One of my favorite memories was at my 13th birthday party, when Andrew asked if I had a fedora. So I ran up to my room and grabbed mine for him to wear. The DJ put on Michael Jackson and Andrew danced and put on a show for everyone. It made that day so much more special for me."
When asked about the day he learned Andrew had died, Carter looked back at an experience nothing in his young life had prepared him for.
"I didn't know how to comprehend finding out that wouldn't be able to see or talk to Andrew again," he said. "I don't know if anyone, at 13, could be prepared to hear that your friend was killed by a drunk driver."
Carter's mother Alonna added: "I remember sitting on his bed early in the morning. My whole body was shaking as I sat and waited for him to wake up, to tell him about Andrew."
She added: "I watched a community get shattered but also come together to be there for Alisa, John and Andrew's sister Arianna. We let Carter know that everything he was feeling at the time was okay — anger, sadness, confusion."
A lot of healing came from Carter's continued connection with the McMorris family, she said, "being at the trial, helping to decorate their house for Christmas with Andrew's friends, participating in the Top Gun run fundraisers and getting to perform in Andrew's memory at the Andrew McMorris Foundation galas."
So close were the boys, that Andrew's mom Alisa asked Carter to sing one of his favorite songs at his funeral. "I just remember feeling so broken, scared, angry and confused, as to why or how this could happen," Carter said.
"Plane Ticket to Heaven," written for Andrew, was a way to help Carter cope and understand the unthinkable. "I wrote this song, full of details about his life and things he loved to do, as a way of keeping his legacy alive," he said.
Carter said he definitely plans to take the song to his producer to record it and put it out into the world.
Since winning "The Voice," Carter said he graduated from high school in June and moved to Nashville to pursue his music career.
But his heart and his memories are never far from his Shoreham home.
"I will always be connected to my community at home and to my family and friends. I recently traveled back to attend the AMF gala because I will always support the McMorris family and their cause."
Earlier this year, it was an emotional day for Andrew's family, long shattered by grief, as they saw victory in their fight for justice in their son's name: An appeal was denied for the driver who was convicted by a jury of driving drunk and killing Andrew.
Thomas Murphy, of Holbrook, was found guilty on all counts in 2019 and r eceived the maximum sentence of eight and one-third to 25 years in prison in 2020. He sought to have that verdict overturned in his appeal.
Carter said he's pledged to raise awareness about the dangers of drunk driving, a mission he said is "absolutely critical. No family should ever have to go through something like this. I'm so moved and inspired by the work that the foundation has done and continues to do in Andrew's name."
Still, despite the beauty of the song, and the work done to keep Andrew's legacy alive, his loss echoes.
"If I could see Andrew again, I'd let him know how important he is to so many people, how many lives he's touched and how much I miss him," Carter said. "To honor his legacy, I'm going to continue chasing my dream and being good to people, just like Andrew would have wanted."
Andrew's mother Alisa spoke about how much it means to their entire family, to have their son remembered in such a touching song and tribute by his close friend Carter.
Both her boy and Carter shared the same dreams, the same love of music, Alisa said. "Andrew and Carter were always taking and planning how to take on the music industry — whose mom would drive them to the next open audition," she said.
"Two months after Andrew was taken, Carter and many of Andrew's friends gathered at our home to help us decorate for the first Christmas without him," Alisa said. "It was at that time that Carter sang in our living room in front of the Christmas tree the first version of this song. This year for the fifth anniversary, we asked Carter if he could revisit the song and preform it at our fifth annual Andrew McMorris Foundation gala fundraiser — and he knocked us over with how beautiful it was. There wasn't a dry eye in the house — and our hearts were so full of the love he put into the lyrics."
She added: "Andrew and Carter had big plans to take on the music world, and we couldn't be happier for Carter's success. I have often been asked what Andrew would think — and without a doubt, Andrew would have been thrilled for his dear friend!" she said.
John, Andrew's father, added: "We were deeply touched by Carter's heartfelt song, and we will forever be grateful for how he has honored Andrew this way."
Another thing that Carter mentions in his song, is finding Andrew's watch. "I found your watch and it felt like time stopped. It must've been your way of staying just a little longer," Carter sang.
Alisa McMorris said a week after Andrew's death, his family posted on Facebook, asking if anyone had found his watch.
"Andrew left it at Carter's birthday party," she said. "We lost it, and then found it — and it was lost again in November, 2019, during the trial. The story of the elusive traveling watch. We look at it as if Andrew wanted to stay a little longer — just like Carter says, in his song."
Get more local news delivered straight to your inbox. Sign up for free Patch newsletters and alerts.
The rules of replying:
Be respectful. This is a space for friendly local discussions. No racist, discriminatory, vulgar or threatening language will be tolerated.
Be transparent. Use your real name, and back up your claims.
Keep it local and relevant. Make sure your replies stay on topic.
Review the Patch Community Guidelines.
More from Riverhead
47th riverhead country fair unfolds sunday.
Calverton Man Shot Mourners At Candlelight Vigil: DA
Riverhead School Superintendent Takes Leave; Interim Supe Named

¡Únete y disfruta de ventajas exclusivas!
Iniciar sesión
Account Homepage Mi Lista Settings Sign out
Game selection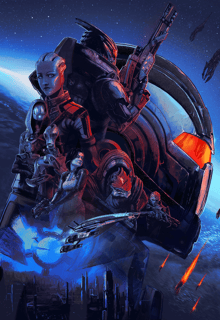 Más EarlyGame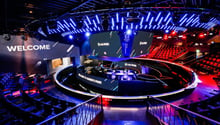 Copyright 2023 © eSports Media GmbH®
Política de privacidad
Impressum y Limitación de responsabilidad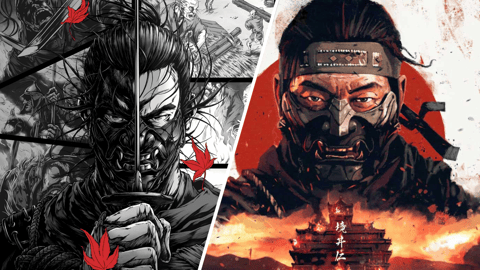 Ghost of Tsushima en PC: Por qué el aclamado juego de samurai llegará a Steam

Si observamos las últimas decisiones estratégicas de Sony en cuanto a sus exclusivas de PlayStation, un puerto para PC de Ghost of Tsushima tendría mucho sentido. Además, ya ha habido algunas pistas que indican el desarrollo de una versión para PC. En este artículo, explicaremos por qué es probable que ocurra un puerto de Ghost of Tsushima para PC, incluyendo una estimación de cuándo deberías esperar que se lance.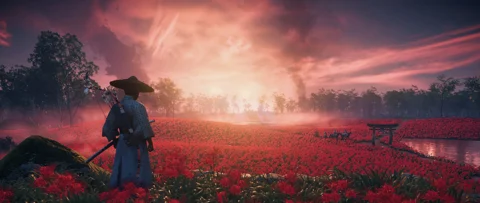 Ghost of Tsushima es considerado uno de los mejores juegos de aventuras de acción en las consolas PlayStation. No solo es el juego de samuráis que todos siempre quisieron, la belleza pura de la isla de Tsushima es impresionante y hace que todos los que no tienen una PlayStation sientan envidia.
Los fans han estado clamando por una versión para PC del exitoso juego y sí, es muy probable que podamos esperar un puerto. Pero, ¿cuándo? ¿Y qué hemos oído al respecto?
Para ser claros, aún no ha habido ninguna confirmación oficial, pero algunas filtraciones y rumores han avivado la especulación sobre el relanzamiento del exclusivo de PS, incluyendo algunas revelaciones confiables. Veamos los detalles.
¿Qué hace tan probable un puerto de Ghost of Tsushima para PC?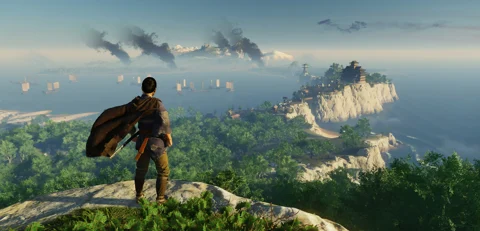 Ghost of Tsushima probablemente llegará a PC. ¿Por qué estamos tan seguros de eso, te preguntarás? Bueno, varios juegos exclusivos de Sony ya han llegado a PC: Days Gone, Horizon: Zero Dawn y God of War son los principales, y The Last of Us para PC es la última adición a esta ilustre lista. Pero no solo eso.
La mayoría de las franquicias mencionadas son definitivamente más grandes que la de Ghost of Tsushima (The Last of Us incluso tiene su propia serie de televisión), y aún así Sony decidió renunciar a la exclusividad de PlayStation después de cierto tiempo. Sería sorprendente renunciar a la exclusividad de un The Last of Us que tiene un nombre tan reconocido y atractivo, pero negar un puerto de Ghost of Tsushima para PC para mantener la franquicia exclusiva (normalmente esperaríamos lo contrario).
Además, ha habido múltiples pistas reveladoras. La principal provino de la infame filtración de Nvidia en 2021, que reveló información sobre toneladas de juegos no anunciados o no lanzados. Un puerto para PC de Ghost of Tsushima también estaba incluido en la filtración.
La revelación ha ganado mucha credibilidad, ya que las revelaciones de la lista siguen haciéndose realidad. Esto significa que es muy probable que la mencionada versión para PC de Ghost of Tsushima también esté en camino.
Hubo otra pista que indicaba que esta versión estaba en desarrollo. Este detalle originalmente nos ayudó a descubrir los puertos para PC de Horizon Zero Dawn y Days Gone: se eliminó la etiqueta de exclusividad de PlayStation en Amazon .
PlayStation Direct ahora presenta la nueva portada de Ghost of Tsushima sin el letrero "Solo en PlayStation". Sí, es así de simple. Horizon Zero Dawn y Days Gone también están en PC y, realmente, esto no es una sorpresa, ya que desde el principio sabíamos que muchos exclusivos de PlayStation llegarían a PC.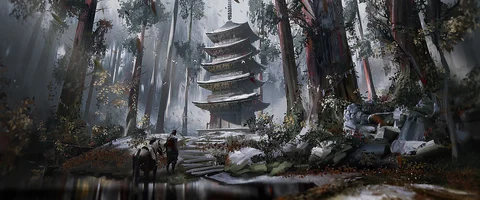 Si te perdiste cuando Sony declaró sus intenciones de llevar más exclusivas de PlayStation a PC, esto es lo que Sony tenía que decir al respecto hace un tiempo:
Particularmente en la segunda mitad del ciclo de PS4, nuestros estudios crearon algunos juegos maravillosos. Existe la oportunidad de exponer esos grandes juegos a un público más amplio y reconocer la economía del desarrollo de juegos, que no siempre es sencilla.
Ghost of Tsushima en PC: Fecha de lanzamiento anticipada
Todavía parece bastante probable un puerto de Ghost of Tsushima para PC. Por desgracia, no hemos visto filtraciones ni rumores sobre una posible fecha de lanzamiento. Days Gone obtuvo su puerto para PC aproximadamente dos años después de su debut en PlayStation, Horizon Zero Dawn y God of War se lanzaron en computadoras aproximadamente tres años y medio después de su estreno en el PS4.
Ghost of Tsushima tiene tres años de antigüedad, ¡así que adelante, Sony, ha llegado el momento! Esperamos que se anuncie una versión para PC de Ghost of Tsushima a principios de 2024 y que se lance a mediados/finales de 2024 .
PS Plus (Octubre, 2023): Juegos gratis de PlayStation Plus - Información y descarga
El artículo original fue escrito por Amidu Njiemoun .
Este artículo contiene enlaces de afiliados, tal y como indica el ícono del carrito de la compra.
Graduado de Comunicación Social, escritor de novelas de fantasía y traductor de Español-Inglés. Después de graduarme, viajé por toda latinoamérica, hasta sentar cabeza en Buenos Aires (¿Por ahora...?). Me han gustado los videojuegos desde la época de Dreamcast y Gamecube ...
Share Facebook Twitter Reddit WhatsApp Copy URL

GameWith uses cookies and IP addresses. By using our site you agree to our privacy policy .
Side Quests
Mythic Tales
Best Builds
Vanity Gear
Camp Location
Legend Rank
Collectibles
0 See latest comments
Ghost Of Tsushima All Characters List - Voice Actors & Casts
Read this to learn more about the main characters & supporting characters in Ghost Of Tsushima! Find out the English & Japanese voice casts & actor for Jin, Khotun Khan and more!
Table of Contents
All Main Characters
All Supporting Characters
Story Of Ghost Of Tsushima
NOTE: This article will be updated as soon as more characters have been confirmed in the game! Check back soon to learn about more characters!
All Main Character - Voice Cast & Actor
Main protagonist: jin sakai.
Jin Sakai is a young Samurai that participated and survived the first Mongol invasion in the island of Tsushima. He vows to exact his revenge against the Mongol empire, and is willing to use any means necessary to get it.
Main Antagonist: Khotun Khan
The leader of the Mongol army that invaded Tsushima island, Khotun Khan is a ruthless leader that uses his knowledge of the ways of the Samurai to conquer the island.
All Supporting Character - Voice Cast & Actor
Shimura is the uncle and father figure of Jin. Since he was young, Shimura has trained to instill in Jin the way of the samurai. However, he starts to grow concerned as Jin begins to stray from the path on his path to revenge.
Masako is an onna-bugeisha, a skilled warrior and long-time friend of Jin Sakai. She fights alongside Jin to repel the Mongol forces from taking over the island of Tsushima. Aside from being skilled with the katana, Masako is also a formidable archer.
Story Setting & Lore
The mongols invade tsushima island.
Led by the ruthless Khotun Khan, the Mongol army invades the island of Tsushima. Jin Sakai, a young samurai somehow survives the attack, and decides that the way of the Samurai is not enough to repel the Mongol forces.
Jin Transforms Into The Ghost
Jin's transformation into the Ghost Of Tsushima sees him foregoing the way of the samurai and tradition for more unconventional tactics. Will he succeed in defeating the Mongol Empire as the ghost?
Ghost Of Tsushima Related Articles
Hot articles.
Weapon & Armor Database
Exploration database, artifacts & satchel database, character database.
ユーザー登録(無料)することで、この機能を使うことができます。
Copyright 2017 Sony Interactive Entertainment LLC. Developed by Sucker Punch Productions LLC. Trademarks are the property of their respective owners. Its licensors have not otherwise endorsed this site and are not responsible for the operation of or content on this site. ▶Ghost of Tsushima - Official Page
Your feedbacks will be checked by our staffs and will be attended to accordingly. Please be advised that we may not reply to every individual feedbacks.
By clicking Submit you are agreeing to the Terms of Use. *Offensive, insulting or inappropriate use of forum may lead to ban/restriction. To avoid griefing, you will not be able to post or report for the first %d hours upon visiting this forum for the first time.
Looks like nobody posted here yet...
Latest Updates
New Legends DLC
All Story Quests
1. The Warrior's Code
2. Tale Of Sensei Ishikawa
3. The Broken Blacksmith
4. The Tale Of Lady Masako
5. Blood On The Grass
6. The Tale Of Ryozu
7. Hammer And The Forge
8. The Iron Hook
9. Shadow Of The Samurai
10. A New Horizon
11. The Walls Of Yarikawa
12. The Coward Of Yarikawa
13. The Ghost Of Yarikawa
14. A Message In Fire
15. A Reckoning In Blood
16. The Fate Of Tsushima
17. From The Darkness
18. Ghosts From The Past
19. Honor And Ash
20. Wolves At The Gates
21. A Gathering Storm
22. Heart Of The Jito
23. Eternal Blue Sky
24. The Tale Of Lord Shimura
All Tales Of Tsushima Quests
A Place To Call Home
The Cost Of Iron
A Father's Choice
A Healer's Touch
Empty Baskets
Unfinished Business
Honor Buried Deep
For Tsushima
Incident At Hiyoshi Pass
Hidden In Snow
Lost At Sea
The Laughing Bandit
The Other Side Of Honor
Whispers In The Woods
The Value of Sake
Fit For The Khan
The River Children
The Burden Of Theft
The Generosity Of Lady Sanjo
The Thief Of Innocence
A Wealthy Man Has All He Needs
A Final Request
Flesh And Stone
The Cost Of Fear
All Yuna Tales
The Tale Of Yuna
Silent Death
Message In Blood
The Black Wolf
All Masako Tales
The Headman
The Husband
The Traitor
A Mother's Peace
The Family Man
The Conspirator
The Sister Betrayed
All Ishikawa Tales
Tale Of Sensei Ishikawa
The Sensei And The Student
The Past Never Passes
The Way Of The Bow
Dreams Of Conquest
The Ghost And The Demon Sensei
The Terror Of Otsuna
Friends In Passing
Laid To Rest
All Norio Tales
The Last Warrior Monk
Three Actions, Three Illusions
Ghosts In The Fog
The Birth Of Suffering
The Blood Sutra
The Cause Of Suffering
The End Of Suffering
The Guardian Of Tsushima
This Threefold World
All Kenji Tales
Servant of the People
Nattou And The Sake Seller
The Delicate Art Of Negotiation
All Yuriko Tales
The Proud Do Not Endure
The Art Of Seeing
All Mythic Tales Quests
The Heavenly Strike
The Curse Of Uchitsune
The Legend Of Tadayori
The Unbreakable Gosaku
The Six Blades Of Kojiro
The Spirit Of Yarikawa's Vengeance
The Undying Flame
Latest News & Updates
v1.06 Patch Note
v1.05 Patch Note
Day One Patch
Embargo Lift Date
Beginners Guide
Legend of Ghost Level
Points Of No Return
Horses Guide
Yellow Birds
How To Get Technique Points
How To Parry
Farming Flowers
Ending Choices & Differences
Leader Location
Standoff Tips
How To Unlock Tengai
Best Skills To Unlock Early
Komatsu Forge Yellow Bird
White & Black Dye Location
Khotun Khan
Lord Shimura
Yasuhira Koga
All Armor List
Broken Armor
Samurai Clan Armor
Ronin Attire
Sakai Clan Armor
Traveler's Attire
Ghost Armor
Mongol Commander's Armor
Kensei Armor
Fundoshi (Secret Armor)
Gosaku's Armor
Tadayori's Armor
Hero of Tsushima (DLC)
All Charms List
Charm Of Amaterasu
Charm Of Okuninushi
Charm Of Shinatsuhiko
Charm Of Nigihayahi-No-Mikoto
Charm Of Takemikazuchi
Charm Of Hoori-No-Mikoto
Charm Of Ryuujin
Charm Of Izanami
Charm Of Tsukuyomi
Charm Of Inari
Charm Of Kagu-Tsuchi
Charm Of Mizu-No-Kami
Charm Of Izanagi
Charm Of Azumi-No-Isora
Charm Of Susanoo
Charm Of Ikazuchi-No-Kami
Combat Mechanics
Resolve System
Character Customization
Weapon Upgrades
Difficulty Settings
Lethal Difficulty
Kurosawa Mode
Language Settings
System Requirements
All Trophy List
Fast Travel
History & Lore
Release Information
State of Play Breakdown
Karma System?
Game Editions
Release For PS5?
Will There Be DLC?
Will There Be New Game+?
How Long To Beat
Sly Cooper Armor
Hidden Altars
All Samurai Techniques
All Ghost Techniques
All Katana Parts
All Vanity Gear List
All Helmets List
All Masks List
All Inari Shrines
All Shinto Shrines
All Ranged Weapon List
All Collectibles List
All Hot Springs
All Bamboo Strikes
All Pillar of Honor
All Lighthouses
All Artifact List
Mongol Artifacts
Singing Crickets
Sashimono Banners
Mongol Camps
All Resources List
Predator Hide
All Characters List
Genshin | Wriothesley Build & Weapon
Genshin | Neuvillette Build & Weapon
Genshin | Furina Release Date & Build
Pokemon SV | Walking Wake - Type, Moveset, & Stats
Starfield Wiki
Help Center
Terms of Use
Privacy Policy
GameWith(日本語)
遊戲聯合(繁體中文版)