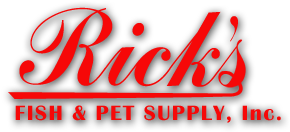 Tarantulas and Scorpions
Bearded Dragon
Desert Iguana
Brazilian Rainbow Boa
Dragon Goby
Maingano Cichild
Emperor Scorpions
Steppe Runner Lizards
Crested Gecko
Silver Arowana
Hi-Fin Rainbow Wolf Fish
White Lipped Tree Frog
Banded Bamboo Shark
Hairless Rats
Ghost Mantis
"No Whining" Pic Spot
Rick's Corner
Phyllocrania paradoxa
These mantis can be found widely across Africa and in parts of South Europe. Ghost mantis prefer in live in dry areas, in trees, shrubs, and bushes. They can be kept at room temperature and will tolerate temperature from 65-85°, but prefer to be between 72-80°. With humidity between 40% and 70% this can be achieved by misting the cage 1-2 times a day when nymphs but, once they have had a few molts you can back the amount of times you mist to 2-3 a week. The enclosure should be at least three times the length of the animal and three times as tall. It should be well ventilated and have areas for the mantis to climb as they are arboreal. Ghost mantis are uncharacteristically not cannibalistic and can be kept community groups. These mantis are sexually dimorphic, so the female is larger than the males. After the 3rd instar molt you should be able to sex your mantis by the number of abdominal segments. Males have a shorter more narrow abdomen with eight segments, females will have a longer, wider abdomen with six segments. At the 5th instar the males will have smaller appendages and be thinner overall. Where the female will have larger appendages and be more compact. At the 6th instar the males will show transparent wings that are longer than the abodomin, have thicker antenna, and are visibly thinner than the females. In the 6th instar and above the crown of the males and females differ greatly. With the females crown being as wide as their head, straighter and more smooth. Both the male and the female molt seven times. The males may take longer to reach maturity that the females. The average life span for this species is 5½ months but sometimes can be convinced to go longer. What to feed these mantis depends on their size. As newly hatched nymphs you should fed fruit flies after their fist molt you may feed them hydei flies. As the size increases you may feed them house flies (cultured), and green bottle flies(cultured). This species of mantis prefers to eat flying insects but you may be able to target feed them and sometimes they will even take wax worms from a pair of feeding tongs or tweezers. Don't be surprised if your male ghost mantis wont eat in his adult life. They will still be active and fly readily. If you keep the females well fed they will rarely attack the males. To breed you will want to put male in a large (80oz) cup and keep him humid and warm for 2 days before putting in the female. You will find them connected soon after and this can last for 2-8 hours. You should take care to make sure the female is not too warm so that she lays longer oothecae every 1-2 weeks instead of smaller ones every few days. Each female can lay up to 12 ooths in their lifetime. You can incubate the oothecae at room temperature misting 2 times a week for 6-10 weeks with the average hatching being between 20-60 nymphs
Share this: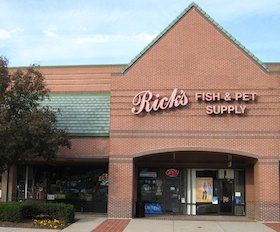 Hours: Monday-Saturday 10:00 am.-9:00 pm. Sunday 11:00 am.-6:00 pm.
Featured Brands
Follow us on twitter.

Check Us Out on Facebook

Visit Our Facebook Page
Find Us on Google+

Visit Us on Google+
Web Development By Webcraftr

Visit Webcraftr
Copyright © 2023 Rick's Fish & Pet Supply, Inc .
For guaranteed live arrival, remember to choose next day shipping when ordering live insects.
Delays due to weather and volume can be as long as 2 weeks before they leave our office.
Live Feeder Insects
Feeders and Microfauna Breeding Supplies
Bioactive Kits
Bioactive Supplies
Insect Culture Cups
Insect Culturing Cups and Lids
Classroom Projects
Live Air Plants bioactive
Lighting and Heating
Cages, Habitats, Bug Boxes, Vivariums, Insectariums
Shipping supplies, Heat packs, cold packs, containers
Mantis Gallery
Usmantis Reviews
Praying Mantis
Brancsikia freyi dead leaf new species
Brunneria borealis. North American Stick Mantis. Brunners
BioActive Supplies
Help Videos
Top 5 Praying mantis as pets,
Eremiaphila
Metallyticus
Sphodromantis
Care Sheets
Track Order
Track Orders
Film production resources
Your Cart is Empty
Taxes and shipping calculated at checkout
📦 🌟SELECT EXPRESS NEXT DAY SHIPPING FOR LIVE INSECTS!🌟 Read this ...
Add description, images, menus and links to your mega menu
A column with no settings can be used as a spacer
Link to your collections, sales and even external links
Add up to five columns
P paradoxa Ghost mantis All colors SALE
GHOST Mantis Phyllocrainia (leaf head) Paradoxa
The most wanted and most beautiful praying mantis species available upon the market. Ghosts are one of the few species that are communal. They can be kept together without eating each other.  They are especially useful for pest control in grow rooms and greenhouse or tent environments as naturally eating the most common and prevalent pests in these environments. See this article regarding  marijuana growers ... 
You can buy 1 or a discounted 4-pack or NEW breeding group 10-pack!
Phyllocrania paradoxa, a common name ghost mantis, is a small species of mantis from Africa remarkable for its leaf-like body. It is one of the three species in the genus Phyllocrania. Description Compared to many other praying mantises, the ghost mantis is a "medium-size" growing to about  45 to 50 millimeters (1.8 to 2.0 in) long. It comes in various brownish shades from very dark brown (almost black) to greenish-gray. And I breed these that can be bright green
An individual's colors change between molts and are also dependent on light and humidity levels. Phyllocrania paradoxa is camouflaged so as to appear as dead, dried-up leaf material. It has an elongated head, a flattened, extended prothorax (together referred to as its "elaborate headdress and shoulder shields" by one enthusiast), and leaf-like protrusions from its limbs. The mantis also has a forewing that looks like a desiccated leaf, and the "creases" in the wings are actually shadings of pigment. P. paradoxa oothecae can hatch out up to three dozen young. 1st and 2nd instar nymphs of this species are dark-colored and use ant mimicry as a defense. Sexual Dimorphism As with most or all species of mantis, Phyllocrania paradoxa is sexually dimorphic, with females being larger than males. Females have six abdominal segments. Males are shorter, narrower, and have eight-segmented abdomens. At the 5th instar and above males are thinner than females and have smaller appendages (lateral of the abdomen). At the 6th instar and above their crowns are different. When adults, males have longer and thicker antennae than females and have transparent wings, which are longer than the abdomen and are good flyers and are significantly thinner than the females. At the 5th instar and above females are more compact than males and have bigger appendages. At the 6th instar and above the crown of females are as wide as their head and more line and smoother than the male`s crown. When adult, females are significantly more compact than the male with shorter antennae and the wings cover the abdomen. Range Phyllocrania paradoxa has a wide range across the African continent and its islands and can be found in Angola, Cameroon, Cape Province, Congo basin, Ethiopia, Ghana, Guinea, Ivory Coast, Kenya, Malawi, Madagascar, Mozambique, Namibia, Somalia, South Africa, Sudan, Tanzania, Togo, Transvaal, Uganda, and Zimbabwe. It is also found in South Europe. Habitat Ghost Mantis inhabit dry areas, bushes, shrubs, trees in the open. In captivity The ghost mantis is one of the most popular species of mantis in the mantis hobby because it looks good, is very easy to keep, it is relatively long-lived, and are not very aggressive toward each other unlike many praying mantises so older nymphs can be kept together without a problem and they should be separated around pre-sub-adult. Female ghost mantises can live up to eight months as adults while males live a much shorter life.
Temperature: Day 24 - 30 °C , 75-86 F, night room temperature
Relative humidity: Day 60 - 70 %, night 80 - 90 %
Recommended min. size of terrarium WxDxH:   20 x 20 x 30 cm 7.9x7.9x12in.
  Aggressive against each other: Middle
Level of difficulty: Easy
  Molts until fully grown: Female ~8 (adult in L9), male ~6 (adult in L7)
Sexually mature after the last molt: Female 3-4 weeks, male ~1 week
Duration of development inside the ootheca: ~6 weeks
Hatching rate: 20 to over 30 Nymphs possible
Feeding recommendation L1: Small Fruit flies Drosophila melanogaster L2: Small and Big fruit flies Drosophila hydei and Drosophila melanogaster L3: Big fruit flies Drosophila hydei (sometimes even Greenbottle flies Lucilia sp. ) L4/L5: Greenbottle flies  Lucilia sp. L6 to L8: Greenbottle flies Lucilia sp. and Bluebottle flies Calliphora sp. adult: Bluebottle flies Calliphora sp.
Ooths are never guaranteed to hatch!  Think before you order them!
Notify me when this product is available:
Recently viewed products
You may also like.
Sign up to get the latest on sales, new releases and more …
USE NEXT DAY SHIPPING FOR LIVE INSECTS!
We will not ship live insects unless you select NEXT DAY SHIPPING
Ghost Mantis Care, Information, & Pictures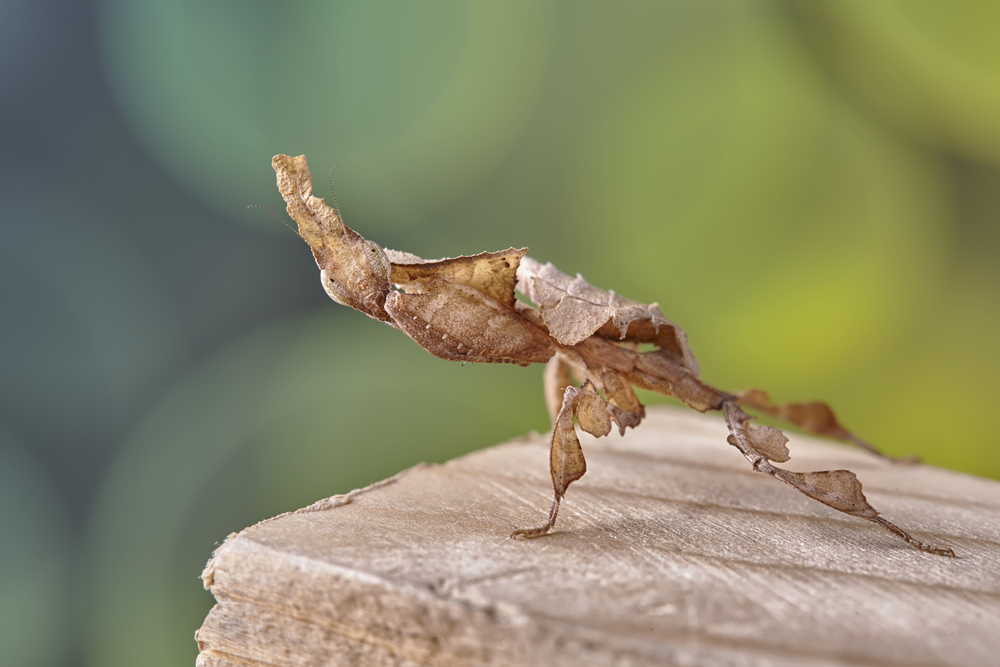 The Ghost Mantis is an exciting and stunning species of Phyllocrania paradoxa. The Ghost Mantis originates in Eastern and Western Africa, sometimes in the south, and Madagascar. Ghost Mantis live in dry areas, in bushes, shrubs, and trees. It is one of the smaller species of Mantis.
Species: Phyllocrania paradoxa
Diet: Small insects
Hydration: Misting
Habitat: Glass or screen enclosure
Temperature: Friendly
Lifespan: Approximately 8 months
Care Level: Easy
Compatibility: Can raise males and females together if well fed
What Is A Ghost Mantis?
So, what exactly is a Ghost Mantis? The Ghost Mantis is small and only grows to about two inches long. In the mantis world, this species is considered to be one of the smallest.
Although many of the Mantis are dark brown, some have colors that range from light sandy brown to a lovely green. It's been suggested that the color change may be caused when molting because of the response to the amount of humidity. Less moisture tends to produce more brown mantids, while more moisture produces more green Mantis.
Housing for Ghost Mantis
When choosing housing for the Ghost Mantis, the insect needs to be in an enclosure three times as tall as the mantis is in length. But because they are so small, finding a suitable cage usually isn't a problem. Below are suggestions of what is needed for housing a Ghost Mantis:
Ventilation
Whatever type of enclosure is used, it has to have adequate ventilation. The cage will need, too, material of some kind that will let the mantis hang upside during molting season. Plus, there needs to be a space at the top which is empty that is two times larger than the mantis.
The cages can be made from mesh or from glass. But if you keep the mantis in either of those types of enclosures, a screen or mesh top can be used. Then the mantis can hang upside down with ease.
This species of mantis can be housed in groups of male and female, unlike other mantis species. Cannibalism isn't a high occurrence for the Ghost Mantis, although it is still a possibility. If there isn't enough food, the mantis will eat each other. Places to perch are also a necessity.
The cage's size, as mentioned above, is to be three times taller than the mantis is in length. This is important for the molting process to be completed successfully. Plus, the cage has to have a lid that the mantis can't escape because they are good at flying and climbing.
If a large colony is going to be kept together, then a larger cage will be needed. This is because if there isn't enough room to give each mantis personal space, then cannibalism can become an issue.
One of the other main concerns is to be able to keep the cage clean. Hygiene is the key to keeping the mantis healthy and happy. So, choose a container that is easy to keep up with the maintenance.
What is put inside the cage is as important as what cage is chosen. There are two main concerns when planning the décor for a Ghost Mantis. Perches that are suitable for the insect's needs are the first consideration.
The number of mantis in the caged environment will affect how many perches are needed. Each mantis should be able to have its own personal perch. The best and easiest perches are just twigs and branches. Immerse them into boiling water, scrub with a detergent that is safe for reptiles, so no pathogens are introduced into the habitant.
The perches need to be positioned so that they touch the ground. This will let the mantis get off the ground if it falls or come down to the ground if it's hunting. There should be enough space under the twig for the insect to molt with success.
The other concern when planning the décor is what to use on the bottom of the enclosure. Coconut fiber is one substrate that is suitable for adults, and only a small depth is needed. It helps to moderate the humidity, smells good, and looks unique. For young mantis, a simple kitchen towel can be used.
Ghost Mantis Care
The care of the Ghost Mantis isn't a complicated process because their needs are relatively simple.
Heat Source
Since Ghost Mantis are from the heat of Africa, they will require to have a heat source in their enclosure. For larger specimens of this insect, the whole cage can be heated. 77 degrees-80 degrees Fahrenheit is usually the recommended temperature and is provided by using a heat mat.
If there are young mantids, place all the young into one large cage that is heated. This keeps them all together, and they have an easier time not competing for food with the larger mantids.
With a reptile heat mat, the temperature can be adjusted manually as needed. With a heat mat, it keeps the cage at an even warm temperature and doesn't harm or disturb the Ghost Mantis' sleep cycle. It helps keeps the appetite, metabolism, and activity level on point.
Keep in mind that warmer temperatures will shorten the mantis's life cycle because the heat speeds up the metabolism. Cooler temperatures, on the other hand, will lengthen the life span and slow down metabolism. But extremes of either one of those temperatures can kill the mantis.
Hydration Source
Mantis usually don't obtain their water from a water source such as a water dish. Plus, there is the danger of them falling in and drowning. Most of the time, the mantis absorb water from their prey. Or they will drink droplets of moisture from the leaves of plants.
So, a lot of the time, using a water bowl is discarded, and misting is used instead. The use of a household spray bottle with lukewarm water should be done about 2-3 times per week. The mist should be a gentle one and not a strong mist.
The misting water can be left to evaporate between the mistings to increase the humidity but not make the cage soggy. The humidity should be in the range of 60-90% for ultimate comfort. Don't use water from the faucet, but distilled or spring water only.
Plus, mantis don't enjoy being sprayed with water directly on them. So, try to spray the area around where the mantis is hanging or sitting. If the mantis is sprayed by accident, it's not a problem. The mantis just doesn't like it.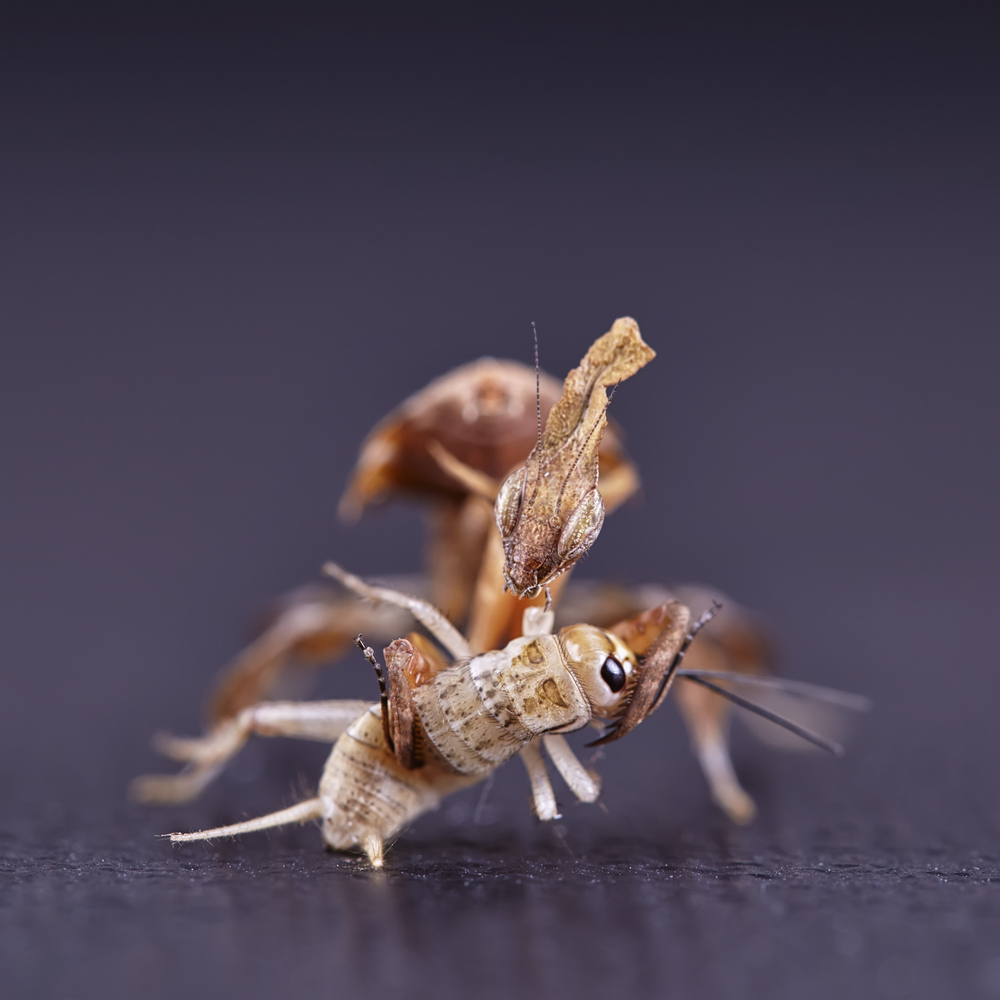 When it's feeding time, the Ghost Mantis will eat anything that it can catch and overpower. Because of its small size, the diet of this insect is mostly tiny invertebrates.
When in the wild, the Ghost Mantis will feast mostly on flies and other flying insects. The preferred food to feed the mantis is flies and fruit flies, but it will also eat small grasshoppers, crickets, and other smaller insects.
Prey food should never be bigger than the head of the mantis because their arms don't have the strength to catch larger insects. Ghost Mantises spend most of their time hanging upside down from the lid of their enclosures or tree branches. This is why prey insects that are on the ground aren't always and only good food source.
When in the wild, Ghost Mantis are generalists and will attack and eat almost anything within range. It has raptorial claws that will reach out and grasp its victim tightly before devouring it.
The Ghost Mantis uses camouflage techniques to disguise itself from prey and from its predators.
The Body Camouflage
The camouflage of the Ghost Mantis is beyond impressive. Each of the walking legs and abdomen has projections jutting out that look like dead leaves. The thorax is flattened into a leaf-like shape as well.
The back of the insect has thin veins in a lace effect and mottled like the pigmentation of a leaf fold. The insect's head is the most unique aspect of its whole body.
Because the eyes are the same exact color as the rest of its exoskeleton, the eyes appear almost invisible. Above the eyes is a long crest that resembles a dead, dried, and withered leaf. But it's just not the physical camouflage that is the whole package.
Behavioral Camouflage
The Ghost Mantis displays camouflage that's behavioral as well. It will tuck its forelegs up against its body, so the shape is unusual and confusing to predators. On top of that, it will gently rock back and forth like a leaf being blown in a breeze.
Ghost Mantis doesn't have much in the way of hunting skills. They don't move much and spend a lot of their time hanging upside on branches and leaves, waiting for lunch to walk by. They hunt by hiding and staying still.
Insects that crawl are the mantis most common prey because of some difficulty capturing prey that flies. A mantis can remain still and in one spot for hours, ready to pounce on anything that comes near. If the mantis feels threatened, it will try to escape or try to fool the predator into thinking the mantis is a leaf.
If those ruses fail, then the mantis plays dead by folding its legs into its body and falling to the ground. Since most predators eat live prey, thinking the Ghost Mantis is dead causes the predator to look elsewhere for its meal.
The Ghost Mantis will also flatten itself against the twig or branch it's sitting on if feeling threatened. When it does this, the camouflage makes it look like a dead leaf attached to the branch or twig.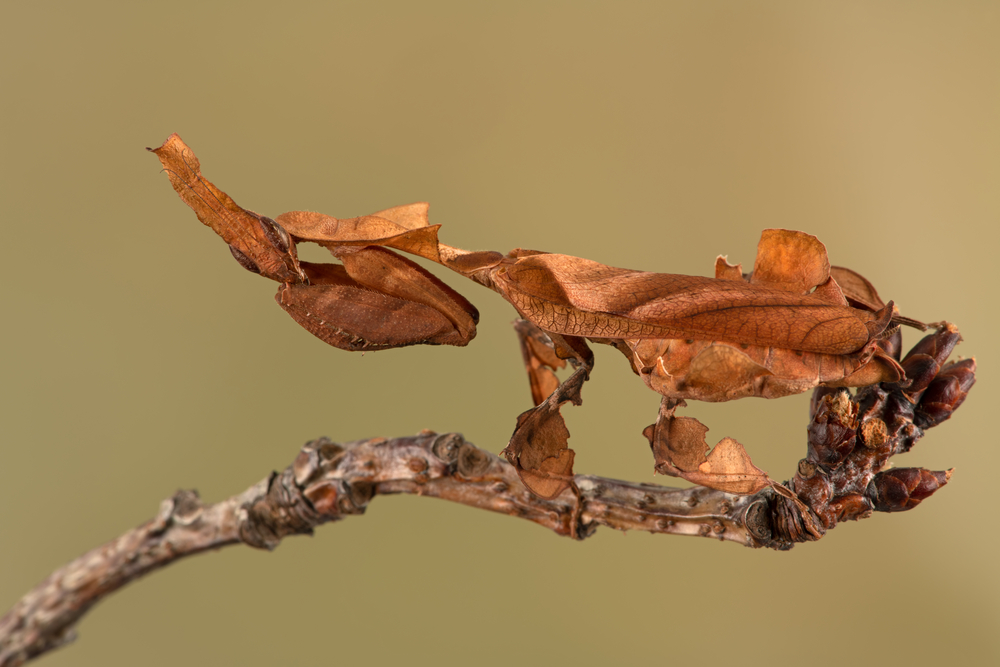 Frequent molting is common with Ghost Mantis. When the mantis are babies, they will molt every 2-3 weeks. Each time between molting will increase as the insect becomes older. Because of this species' slower growth rate, the last molt before becoming an adult may take up to two months.
Before the Ghost Mantis begins to molt, it will stop eating. So don't be alarmed if the mantis refuses food. It's starting to become ready to shed its skin. When the mantis is molting, it's imperative not to disturb it.
When the molting process begins, the mantis will choose a spot and hang upside down. It may spasm or shake violently, but this is normal behavior. It will slowly worm out of the old skin and then hang and let itself dry. Sometimes a limb may be lost during this process, but if the mantis is young, the limb will grow back.
Breeding Ghost Mantis
To be able to breed Ghost Mantis, the need to be able to tell the male from the female is essential.
Male vs. Female
The males are recognized easily from the females. Both the male and the female Ghost Mantis are about the same size, which is about two inches long.
However, the male has a little bit longer wing case, which is partially transparent and slimmer. The female has six abdominal segments while the male has eight. The colors of these mantes can range from brownish green to appearing almost black.
Plus, the males have long feathery antennae and wings, which are olive in color and almost transparent. The males are excellent flyers and are much thinner than the females.
The female's wings extend to the end of its abdomen, and they have a prothorax, which is more expansive. After the 6 th molt, the female's crown is as broad as the head. It's also smoother than the crown of the male.
The female Ghost Mantis becomes an adult after it molts seven times. Then the female will need another two weeks until she can mate. Male Ghost Mantis become mature after it molts six times, so they would be sexually mature about one week before the last molt.
The Breeding Process
The actual breeding is relatively simple as long as the females are well fed. Two weeks after the last molt, the insects should be ready for breeding. The male and females can be placed together unless they are already living in a group.
Be sure to feed the female so she's distracted and won't throw him off. Most of the time, the male will sit on top of the female after the initial introduction and mate selection. The Ghost Mantis enclosure needs to be large enough for the male to escape from the female and hide after the mating process.
The male may sit there for a couple of hours without doing anything before making his first attempt. After he holds on for a while, the male bends his abdomen and connects with her abdomen. Then mating will start, and the mating process can take a few days until the male gets enough nerve to do his part.
When the mating is successful, the female, after a few weeks, will start to stick clutches of eggs on the twigs, branches, and enclosure walls. The humidity and temperature should stay the same, being careful the humidity doesn't rise too much.
The Ootheca
The clutch of eggs is called an ootheca and can have up to 50 eggs, but there are usually 10-40 eggs. There can be about 6 ootheca about 2 inches long. The ootheca is constructed from a protein containing secretion, which is applied to wherever the eggs are located.
The female makes spiral shaped movements with her abdomen, and more of the foamy secretion is released. The egg-laying process begins with one egg being laid after the other within the ootheca.
The secretion looks like a long thread when it's pulled out and then hardens into a cocoon. The cocoon is firm and sponge-like, with the thinnest wall on the surface where the nymphs will hatch. The appearance looks like a large pore seam.
At a temperature of about 77 degrees Fahrenheit, the nymphs hatch around at four weeks. They will need to be misted 5-7 times a week. The nymphs can be fed fruit flies about a day or two after hatching.
Nymphs can be housed in the same cage since they aren't cannibalistic. They will eat copiously until they are filled up. When the Ghost Mantis nymphs hatch, they look like baby ants. This disguise is so the nymphs don't get eaten by predators.
Spiders and other large insects would love to eat a Ghost Mantis nymph but typically won't because of this disguise. The nymphs look like black ants, which predators find too aggressive and not tasty to even bother with, so the nymphs are safe. After the second molt, the nymphs will look more like their parents.
Raising Ghost Mantis can be an exciting and rewarding experience. From the first day, they are put into their environment, watching these insects is an adventure. If they breed, then the process from mating, laying of eggs, and then hatching can provide a feeling of accomplishment.
One of the differences between Ghost Mantis from other mantis is that they can live in groups with a rare cannibalism rate. The key is to keep the mantis well-fed, happy, and content in the environment provided for them.
Ghost Mantis
For the normal variant, see Praying Mantis .
For the second Special variant of the Praying Mantis, see Orchid Mantis
The Ghost Mantis is the 1st Special creature to be added into the game, and the first Special variant of the Praying Mantis.
1 General Information
2 Description
4.2 Defeating
5.1 In Platinum/Diamond League
General Information [ ]
The Ghost Mantis has very similar attributes to a mantis, a brawler with no unique abilities.
However, the ghost mantis has higher health, slightly higher speed and significantly higher attack rate than its normal counterpart.
It is highly recommended not to kill these creatures.
Description [ ]
Phyllocrania paradoxa is camouflaged so as to appear as dead, dried-up leaf material. It has an elongated head, a flattened, extended prothorax and leaf-like protrusions from its limbs.
Don't underestimate these mantises. They have higher health and attack rate than a normal mantis. They have the same health and attack rate stats as a Christmas Spider and Festive Tiger Beetle .
Ghost Mantis Health Stats: (Shown in bites from a 4-star gold spider)

Ghost Mantis Damage Stats: Data is based on attacking a 3 star normal tarantula, shown with the % of health bar lost for each hit.
A picture of the full Ghost Mantis entry can be found below: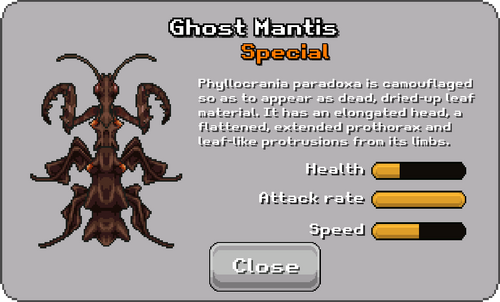 Obtaining [ ]
Defeating [ ].
The player ant recruits soldier ants and send them in to attack. There is no way to prevent some soldiers from dying so be ready.
Battles [ ]
Damage dealer. Like a scorpion, but faster speed and attacks at a faster rate.
The movement speed and very high attack rate are what make this creature so deadly. It can take out attacking ants very quickly or snipe a player ant in the middle of battle. It can also deal a large amount of damage to enemy creatures.
In Platinum/Diamond League [ ]
The Ghost Mantis is one of the most ideal creatures for this league, due to the high amount of damage it deals against other creatures and its speed. It's only weakness is its mediocre health, attackers can easily paralyze and wipe out the ghost mantis with chrysanthemum .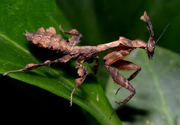 The Ghost Mantis is actually named a ghost mantis in real life . A real life image is shown here.
The Ghost Mantis is actually named a ghost mantis in real life .
Keeping Insects
Caring for a praying mantis, butterflies, stick insects and beetles, ghost mantis.
The Ghost mantis, also known as Phyllocrania paradoxa , is a species that has a beautiful leaf-like body. It's color is usually dark brown, but can also be sand, light brown or even green. The natural habitat of the Ghost mantis is Madagascar and continental Africa. To learn more about keeping this mantis as a pet, continue reading this caresheet below.
Appearance of the Ghost Mantis
The Ghost mantis Phyllocrania paradoxa mimics withered leaves by its dark body covered in leaf-like decorations. On its head it has a striking asymmetrical cone or crest that helps to distort its body outline to look more like a leaf. In this way it is camouflaged among the fallen leaves in its natural habitat; the forest of Madagascar and Africa. They can remain unseen by predator such as insect-eating birds while waiting for its own prey. The most common color for this praying mantis species is dark brown, but sometimes you can find light brown, reddish brown or even green specimens. The color of the skin is determined by the environment, a more humid environment provides a greener individual, but some are more predispositioned to change color than others.
Phyllocrania paradoxa is about 5 cm long when adult, with little difference in bodysize between the sexes. The males weight much less than the females. The males are thinner with long wings that reach past the abdomen. The females are bigger and bulkier than the males. They also have a wider prothorax and their wings extend to just the end of the abdomen, not further. The antennae of the adult male are much longer than those of the female. The difference between the sexes can also be seen when still in the older nymph stadia, because males have a more indented extension on the head. The males body has also more jaggedy edges than the female.
The males develop a bit faster than the females and will need 6 molts instead of 7. When born their instar is named L1, so the males will be adult at L7 and the females at L8. When adult both sexes will have wings, before they are adult they are wingless.
Behavior of the Ghost mantis
The Ghost mantis is a quiet kind of praying mantis. It is a typical sit-and-wait predator. Relying on her camouflage it waits patiently until an unsuspecting prey comes along. Once she sees her prey, she will attack very fast. Before the prey realizes it, he is already firmly stuck between the claws of this predator. P. paradoxa will rarely actively chase its prey, it will rather wait for an opportune moment to strike. It is specialized in flying prey and prefers to eat flies.
Sometimes this kind of praying mantis is a little scared and easily intimidated by its prey. Especially the adult males can run away from large prey instead of attacking. Also large tweezers or the hand of the owner can make this mantis refuse its prey. When this happens during feeding, just wait fifteen minutes and try again.
Because they are less agressive and prefer to eat flies, ghost mantises will not be as likely to eat each other. So unlike other mantis species ghost mantises can be housed together in one enclosure. See below for more details about this.
Newborn ghost mantises look like black ants and behave in the same way. They run around a lot. When they change skin for the first time they are no longer black, but brown, will look like leaves and will not move as much anymore. Adult males can be easily scared and can fake being dead if disturbed.
Food for a Ghost Mantis
In nature, Phyllocrania paradoxa mainly eats flying prey such as flies. Therefore it should be prefered to feed flies instead of crickets to Ghost mantids. But this species of mantis also feeds well on crickets, small grasshoppers and other insects. The size of its prey should be approximately the size of the head of the mantis. This species is not as strong as some other species, making it less fit to catch very large prey items. An adult female can eat adult crickets without a problem, but I prefer to feed them smaller grasshoppers or flies. Newborn ghost mantises will eat fruit flies, either the smaller or the bigger variety.
Environmental conditions for this mantis species
The ideal temperature for the Ghost mantis is around 26 °C, but a temperature between 20 °C and 30 °C is also okay. The temperatures can be allowed to drop at night, but should at least be 18 °C. You can read here more about heating the enclosure. This species prefers a relatively high air humidity. The RV (relative humidity) should be approximately 60 to 90%. This can be achieved by spraying with water about 5 times a week for the average enclosure.
The enclosure of this species of mantis should be at least 3 times the length of the animal in high, and at least 2x the length of the animal in width. For an adult this means is at least 15 cm in height and 10 cm in width. A nice size for a terrarium would be 20 x 20 x 30 cm, so there is space for lots of fake plants and perches. If you have a bigger terrarium you could also house multiple ghost mantises together, see below for more information on that.
Dead leaves in beautiful autumn colors as decorations in the terrarium fit the looks of this mantis perfectly. Sometimes they can hardly be spotted because of its perfect camouflage! If you want to try get green ghost mantises instead of brown ones, you could decorate the enclosure with more green plants and keep the enclosure more humid.
Group housing of Ghost Mantises
The special "feature" of this species of mantis is that multiple ghost mantises can be kept in one enclosure without cannibalism. Other mantis species will attack and eat each other, even it there is plenty of food. The Ghost mantis is often quiet and non-aggressive, also to other Ghost mantids, so it will tolerate it's own kind.
Of course the mantis does need plenty of space and enough prey items such as flies, because when food is running low these mantids will also turn on each other. The individuals also need to be of the same size, you cannot combine animals that differ too much in instar. Keeping a large group of Ghost mantids in a big enclosure can be a beautiful sight. Keep in mind: the risk of cannibalism is very small, but the risk still exists.
Breeding Phyllocrania paradoxa
This species can be made to breed by most insect enthousiasts because it's not a very difficult species to keep. You need to focus on good environmental conditions, then they will sort out the rest.
First you need to find a male and a female of around the same age. It's easy to spot the differences in males and females, especially as they get older. The females of this species are slightly larger and broader than the males. Already in the older nymph instars you can see this difference. The sex difference can also be spotted when looking at the antennae; the base of the antennae of the male is wider and antennae are also longer in lenght. From around L4 (fourth instar) a keen eye can distinqish the sexes easily.
Approximately 2 to 4 weeks after the last molt, a mating attempt should be made. Make sure that the female is well fed before introducing the male. When you group house these mantids, you don't need to do anything to ensure mating. The mantids will mate when the time is right, and usually you will not even see this happening because it is happens at night. Mating can take several hours and it only very rarely happens that the male will be cannabalized by the female.
The ootheca are long and sand colored and have between 20 and 60 eggs in them. They should be kept the same as the adult mantises. They hatch in around 6 to 8 weeks depending on the temperature. If the nymphs hatch but can't escape the egg sack then you are keeping them too dry. Increase the air humidity for any next ootheca.
Similar pages about insects
Day insects
Night insects
Spring insects
Summer insects
Fall insects
Ghost mantis
Edit source
View history
1.1 Shop Availability
2.1 Artisan products
2.2 Cooked dishes
2.3 Crafted
2.4 Shopping
2.5 Gifting
2.6 Offering
3 Navigation
How to obtain [ ]
Ghost mantis can be caught with a bug net or insect trap in the following locations in Spring , Summer , and Fall during any weather and all day:
Ghost mantis is 1.5 times more likely to spawn in rainy weather.
Once caught, ghost mantis can be bred in an insect house to produce more.
Shop Availability [ ]
No shop sells this item.
Artisan products [ ]
No artisan product needs ghost mantis.
Cooked dishes [ ]
No cooked dish needs ghost mantis.
Crafted [ ]
No recipe needs ghost mantis.
Shopping [ ]
No shop asks for this item as currency.
Gifting [ ]
Offering [ ].
No altar needs ghost mantis.
There are no quests that currently need this item.
Navigation [ ]
This page might contain affiliate links, which will earn us a commission. As an Amazon Associate we earn from qualifying purchases.
10 Interesting Facts About Ghost Mantis
Mantids are some of the scariest creatures in the insect kingdom, along with other popular names like the Tarantula Hawk wasp, fire ant, Giant centipede, and others. Mantids are carnivorous insects that can consume a large variety of prey. They are ambush predators that like to lay still and let prey come to them.
They may also change their position slowly from place to place to get closer to areas with higher food potential.
Male mantids can also fly to cover large distances faster in search for females ready to mate. Female mantids are too heavy for their tiny, weak wings to support their bodies.
Today, we will discuss the Ghost Mantis. What species of mantis is this, and what are the most important and interesting facts to learn about the Ghost Mantis? Here's 10 of these facts that should shed enough light on this mantid species:
Taking Invisibility to Another Level
The Ghost Mantis draws its name from its unparalleled ability to simply disappear in its habitat. The Ghost Mantis is smaller than other mantids, including the Praying Mantis. The former will grow, at most, up to 2 inches. This means that the Ghost Mantis is less adept at protecting itself, especially since it has no defensive mechanisms. Except its outstanding camouflaging abilities.
The Ghost Mantis can become as invisible as it gets since its body resembles a dead leaf. The similarity is so striking that the mantis will blend in its environment perfectly. It will also play dead when sensing threat nearby, remaining perfectly still until the danger has passed.
The Ghost Mantis's body is distorted to mimic the irregularities of a dead and decaying leaf. Similar distortions are present on its head in the form of a large growing, resembling the jagged edge of a rusty leaf. The Ghost Mantis comes in various shades of dark yellow and dark and light brown, perfect for blending in rusty environments.
A Timid Personality
Despite its ominous name and, even more, ominous species that it belongs to, the Ghost Mantis is a timid sweetheart. It will do whatever it can to avoid conflict and will only rarely move, generally to catch prey.
Mantids are generally timid and withdrawn, but the Ghost Mantis takes things to another level. This behavior makes sense, since its timidity is what keeps it alive. This means that you shouldn't interact with the insect too much. Feed it, clean its habitat, and avoid petting it or holding it too often.
This can stress the insect, causing it to fall sick and refuse food. You should also provide the mantis with a lush habitat, preferably plant-rich, to keep it comfortable and healthy in the long run.
The Ghost Mantis has a Developed Social Behavior
This is a rare occurrence among mantids since they are typically solitary creatures who don't get along with others of their kind. Most mantids will either attack or straight up kill and eat one another. Except for when the mating season comes, and even then, things are not certain. Female mantids are larger, more powerful, and more aggressive than males. If the female doesn't like the male, nothing will stop her from having him for dinner.
Ghost Mantids are different in this sense. They can live in quite large social groups, although these are rather rare in the wild. You can keep a couple dozen Ghost mantises in the same habitat without fearing that they may resort to cannibalism.
All that matters is for you to provide them with sufficient space and regular food to keep them full and satisfied. Not giving your mantids enough space may degenerate into violence since overcrowding will stress them out.
Mixing Mantis Species is a No-No
The Ghost Mantis will only get along with insects of the same subspecies. To avoid potentially lethal conflicts, you should only pair the Ghost Mantis with other Ghost mantids. Given the Ghost Mantis's modest size, the insect will almost always be on the losing end of any conflict.
Mixing the Ghost Mantis with other species of insects is also a no-no. It's pretty much like mixing lions with gazelles and wondering where all the gazelles are 1 day later. The Ghost Mantis is carnivorous, so it will be grateful for adding other insects into its enclosure.
The Ghost Mantis has a Quite Long Lifespan
The Ghost Mantis displays a longer lifespan compared to other mantids, including the Praying Mantis. The latter can live between 4 to 6 months; compare this with the Ghost Mantis's lifespan of 7-8 months and you can see the meaty difference.
What's more impressive is that, typically, mantids' lifespan varies depending on a variety of factors, size being the most important one. Smaller mantids will have shorter lifespans compared to larger species.
The Ghost Mantis is an exceptionally exception to put it in a colorful sentence. There have been specimens of Ghost mantids who have lived up to 18 months, which is double the average lifespan. The insect's impressive lifespan is a great asset for insect lovers, making this species that much more appreciated in the field.
Exceptional Breeding Capabilities
The Ghost Mantis will breed impressively fast, compared to other mantids. The female will lay a so-called ootheca, a closed sack containing between 20 to 60 eggs. The ootheca will hatch 6 to 10 weeks later, allowing the small nymphs to hatch and start looking for food.
The Ghost Mantis isn't what you would call a model mother. It lays the eggs then begins to carefully and methodically mind its own business and not care about anything else. The nymphs are adaptable and will begin to look for food immediately after hatching.
One astounding fact is that the female Ghost Mantis can produce fertilized eggs without the aid of a male. The problem is that she needs a male to help with egg development. Otherwise, she won't be able to produce and lay her eggs, despite being fertilized before meeting the male.
The Unexpected Mating Process
The Ghost Mantis's mating behavior isn't too complicated and it is at the same time. Here's the mating timeline to keep in mind:
The male will identify the female's pheromones and arrive at the scene to introduce himself
The female will either reject or accept the male; if the latter happens, the pair will lock, forming a love embrace and allowing the male to do its thing
The male and female may remain locked up to 8 hours in some cases
The female will lay the ootheca shortly after the mating process completes
In some situations, the female will cannibalize the male
Once the mating is complete, the female can lay the eggs, paving the road for the next generation of mantids. The newly hatched nymphs will undergo several developmental phases, from L2, the first day of life, to L8, marking the 155th day when the nymph becomes an adult.
The female Ghost Mantis can live up to 8 months pass the L8 mark.
The Ghost Mantis Can Become Cannibal
Cannibalism is quite frequent among mantids, especially between males and females. It is rare among Ghost Mantids because this insect has a more well-developed social behavior than other species. That doesn't mean that the Ghost Mantis is stranger to cannibalism.
If it lacks proper food, it will not hesitate to turn on its fellow mantids for protein. You should provide your mantis with plenty of nutrients so that the risk of cannibalism remains minimal. Another useful strategy for preventing cannibalism has to do with the living space.
A pair of Ghost Mantids needs around 1 gallon of space to feel comfortable and safe. Make sure every Ghost Mantis has at least 0.5 gallons of available space and provide their environment with plants, leaves, and branches to ensure a varied habitat.
Ghost Mantis Relies on Molting to Grow
Many insects will shed their skin as part of the growth process, and the Ghost Mantis is one of them. This insect will molt 7 times during its lifetime, growing larger with each molt. Males and females are almost indistinguishable during the first 3 growth stages (L1-2-3) when the nymphs retain similar looks. L4 is where females begin to appear different, displaying larger leaf-like appendices and body decorations.
The molting process allows the insect's skin to accommodate a larger body and even regenerate lost limbs – an ability shared by all mantids and insects that mold.
A key aspect to mention would be the need for proper humidity, especially when molting takes place. Ghost Mantids require around 40% to 70% environmental humidity to ensure the success of the molting procedure. Otherwise, the insect may get stuck into its old skin and lose limbs trying to get out. Or simply die due to the complications occurring along the way.
The Ghost Mantis Can't Handle Large Prey
The Ghost Mantis is easily intimidated by larger insects, even those that qualify as prey. This mantis will consume young crickets but will run when faced with adult, larger specimens. Male mantids are especially sensitive and will avoid interacting with larger insects, which may cause feeding difficulties, primarily in captivity.
You should only feed small prey to your Ghost Mantis, which may include flies, small crickets, small grasshoppers, etc. This will allow the mantis to kill and consume their prey easier with little discomfort. You should also ensure optimal and regular feeding to prevent the mantis from resorting to cannibalism.
Mantids are fascinating insects, and the Ghost Mantis occupies a special place in the insect kingdom. Their exotic appearance and longer lifespans make them highly valued among insect and mantis lovers. You can purchase a specimen for prices varying between $15 and $30.
Recommended Readings
Dead Leaf Mantis – Species Profile & Facts
Stick Insect vs Praying Mantis – What is the Difference?
What Will Eat a Praying Mantis? Predators of Praying Mantis
Carolina Mantis – Species Profile & Facts
Leave a comment cancel reply.
Your email address will not be published. Required fields are marked *
Subscribe now to receive our latest news and features about master craftsmanship!
Press Releases
Media Centre
Media Partners
Press Accreditation
Itineraries
Homo Faber Guide
Homo Faber Event
Subscribe to our newsletter
Museums & Galleries
Craft itineraries
Ambassadors
Best kept addresses
EN / IT
Guest Of Honour
Partners & Collaborations
Young Ambassadors
Exhibitions
Live showcases
E-Catalogue
Conferences
Food & Beverage
The Unique Venue
Homo Faber Shop
Practical Information
Private Visits
Ghost Mantis Dark
Detailed handmade paper sculpture of a Ghost Mantis (Phyllocrania paradoxa). The ghost mantises mimic dead leaves and have a bizarre, alien-like look. Tina aims to make her sculptures as lifelike and detailed as possible, therefore the size of the sculpture is close to life-size.
● Type: Sculpture ● Dimensions: 11 L x 8 W x 9 H cm ● Material: Crêpe paper, wire, glue, paint ● Date: 2020
With her crêpe paper sculptures of insects, Tina Kraus aims to draw attention to the species that are often disregarded. Worldwide natural habitats for animals are declining while pollution and climate change put further pressure on ecosystems. Because of that, the world is facing a severe loss of biodiversity. Through her work, Tina aims to make people realise that even the smallest life on our planet is worth protecting.
Beautiful Demoiselle
Emerald Cicada
Ghost Mantis Green
Hercules Beetle
Leaf Insect
Purple Mantis
You may also like
Denmark Heiko Zebra Bronze bench Alexandre Aréthuse Furniture maker
Finland Spear Warrior Juho Könkkölä Origamist
Vacheron Constantin Les Cabinotiers, Minute Repeater ultra-thin Wind God Vacheron Constantin in partnership with the Musée du Louvre Watchmaking
Switzerland Can/Can't François Ruegg Ceramicist
Guest of honour
Past edition
Press Release
Privacy Policy
Terms of use
© 2022 Michelangelo Foundation
9 of the Most Absurd-Looking Mantis Species
Strange shapes and patterns make these species stand out, even as they blend in.
 lessydoang / Getty Images
Planting Guides
Indoor Gardening
Urban Farms
Mantises are something of an eccentric in the world of insects. They can fly—the males can, at least—but more often they move slowly among shrubs and flowers. They can be fearsome hunters, but usually wait for their prey to find them. Most of all, they are hyper-adapted to their environments, and there are more than 2,000 species of mantises, each with the looks and skills they need to thrive in their corner of the world. They all share the distinctive bent forelegs and long abdomens, but each has singular adaptations that make it both a fearsome hunter and elusive prey.
Boasting odd spikes, bold stripes, and spot-on mimicry , these nine mantis species have some of nature's best camouflage.
Spiny Flower Mantis
 Cathy Keifer / Getty Images
The spiny flower mantis ( Pseudocreobotra wahlbergii)  hails from Sub-Saharan Africa and features prominent eyespots on its wings to deter predators. It grows to between one and two inches—making it one of the smaller mantis species—but it is still a capable predator itself. The intricate spikes and dappled green-and-white coloration it sports blends into surrounding flora so well that some insects will attempt to pollinate them, which ends in a meal for the mantis rather than successful pollination.
Devil's Flower Mantis
 Hillary Kladke / Getty Images
The devil's flower mantis ( Idolomantis diabolica ) is another species native to Sub-Saharan Africa, but one that grows to a much larger size. Adult females, which are larger than males, can be five inches long, making it one of the largest mantis varieties. Males tend to be smaller, around four inches in length. A defining characteristic is its defensive display, in which it raises its forelegs to reveal a stark black-and-white underside and appear larger than it truly is. Thanks to its intense coloration and dramatic displays, it's a popular pet, and thousands are imported to Western countries every year. 
Ghost Mantis
David Cayless / Getty Images
The ghost mantis ( Phyllocrania paradoxa)  is an African mantis species remarkable for its leaflike body. It even has pigment variations that resemble the veins of a leaf, perfecting its disguise against birds and other would-be predators. The mantis can change its color after a few molts if it moves from, say, a brown environment to a green one, and vice versa.
It's considered a miniature species, rarely growing more than two inches long. It's another popular pet species, especially because lack of aggression toward its own species means they can coexist in captivity. (Other mantises quickly turn to cannibalism.)
European Mantis
Paul Starosta / Getty Images 
At times, the name "praying mantis" might be used to describe any of the mantid species, but if you live in the United States, chances are it's referring to the European mantis  (Mantis religiosa). This distinctive species is the most common mantis in Europe, North America, Asia, Africa, and Australia.   Though it's usually bright green, it can range in color from yellow to dark brown.
Even this common species has a few bizarre characteristics, including a mobile head (they can look behind them, a unique skill among insects) and a propensity for sexual cannibalism, in which the more-powerful female is likely to kill and eat the male after mating. Scientists suspect she does this to take advantage of available resources shortly after being fertilized so that her eggs will grow better and faster.
Conehead Mantis
atosf / Getty Images
A native of the Mediterranean, the conehead mantis  (Empusa pennata)  is easily distinguished by its protruding crown and feathery antennae, which give it an alien appearance. It can grow to over four inches in length and is a prodigious predator capable of taking down prey its own size. Like all mantises, it catches prey through stalking, pouncing, and gripping its victims in spinelike front legs. It likes to live in open areas of scrub and perennial herbs.
Malaysian Orchid Mantis
SHAWSHANK61 / Getty Images
The Malaysian orchid mantis ( Hymenopus coronatus) is an amazing example of camouflage , with legs like petals and soft pink coloration . It lives, of course, in Malaysia, as well as in other Southeast Asian countries. It hides in flowers and tree limbs, turning brown if the environment calls for it. All of this disguise is a powerful predatory tactic, causing unsuspecting flying insects to land, literally, in its waiting arms. Apparently it was discovered in 1879 "when an Australian journalist took a trip to Indonesia and returned with stories of bug eating flowers. What he actually saw was the orchid mantis."
Shield Mantis
 Robert Oelman / Getty Images
Like other mantis species, the shield mantis  (Choeradodis rhombicollis)  has a super-realistic leafy appearance. But unlike some species, the shield mantis doesn't devote its entire body to the disguise. Instead, its upper leafy look hides an ordinary undercarriage, though it can reach a length of up to five inches.
This Central and South American native can also vibrate and shake its body to replicate a leaf moving in the wind. Once situated, this large mantis adopts a "sit and wait" hunting tactic, and can feed on prey as large as lizards and hummingbirds. 
Dragon Mantis
Robert Oelman / Getty Images 
The dragon mantis  (Stenophylla cornigera)  is a particularly elusive species, expertly hidden in the dense foliage of the Brazilian Atlantic rainforest with its leafy appendages and twig-like body. It's so hard to spot, in fact, that researchers aren't sure how many are out there—it could be that the species is incredibly rare or that it's incredibly hard to find.
During a 2019 expedition, entomologists tracked down two adult males at night using a light trap, proving their theory that this nocturnal species navigates by moonlight. As researcher Leonard Lanna told National Geographic, "This mantis is considered legendary among specialists. Seeing a live one is something few people have done."
Dead Leaf Mantis
kuritafsheen / Getty Images
The dead leaf mantis ( Acanthops falcata)  is similar to the ghost mantis, but with a few differences worth noting. For one, its homeland is South America, rather than Africa. It's also unique in that it displays sexual dimorphism—where the males and females of the species look different—to a greater extent than other mantises. The smaller males have a flattened thorax and resemble a flat leaf, while the flightless but larger females look like a curled leaf, and flash prominent orange warning colors under their unusable wings. 
" Eyespots ." Sibley Nature Center , 2017.
" Devil's Flower Mantis ." Our Breathing Planet.
Vidal-García, Marta, et al. " The Evolution of Startle Displays: A Case Study in Praying Mantises ."  Proceedings of the Royal Society B: Biological Sciences , vol. 287, no. 1934, 2020, p. 20201016., doi:10.1098/rspb.2020.1016
" Notes from the Lab: Ghost Mantis ." Missoula Butterfly House and Insectarium.
Lawrence, S. E., " Sexual cannibalism in the praying mantid, Mantis religiosa: a field study ."  Animal Behaviour, vol. 43, no. 4, April 1992, pp. 569–583. doi:10.1016/S0003-3472(05)81017-6
" Conehead Mantis ." Our Breathing Planet.
" The Malaysian Orchid Mantis ." Ripley's.
" Dragons and Unicorns (Mantises) Spotted in Atlantic Forest ." World Land Trust, 2019.
" Dragons and unicorns (mantises) spotted in Atlantic forest. " World Land Trust.
13 Bizarre Animals That Could Totally Pass as Pokémon
10 Remarkable Types of Caterpillars and What They Become
10 Wondrous Praying Mantis Facts
11 Amazing Examples of Insect Camouflage
20 of the World's Most Venomous Snakes
8 Intriguing Facts About the Green Lynx Spider
12 Fierce Facts About Jaguars
9 of the Most Bizarre Animal Mating Habits
18 Magnificent Types of Hawks and Where to Find Them
18 Weird and Wonderful Turtle and Tortoise Species
How to Identify Cottonwood Trees
20 Animals With Completely Ridiculous Names
20 Moth Species More Beautiful Than Butterflies
8 Enthralling Black Mamba Facts
9 Gorgeous Snake Species Around the World
9 of the Most Dramatic Examples of Sexual Dimorphism
By clicking "Accept All Cookies", you agree to the storing of cookies on your device to enhance site navigation, analyze site usage, and assist in our marketing efforts.