UPDATE FROM OUR MINEHEAD RESORT 17TH SEPTEMBER 2023
Discover Butlin's
Things To Do
SATURDAY · OCTOBER 28th
The alpha omega 2023 halloween spooktacular.
Brought to you by the award winning Blitz Fireworks.
Advance Ticket Prices purchased are £12 for a Child and £14.00 for an Adult – Gates open at 5pm | Fireworks show will start 8.00pm*.
The Alpha Omega Halloween Spooktacular
North west's largest fireworks display.
Step into the enchanting realm of the Alpha Omega Halloween Spooktacular, the ultimate Halloween celebration in Nantwich, Cheshire! Proudly brought to you by Blitz Fireworks, this annual spectacle is now celebrating its 15th year, and it's gearing up to deliver an electrifying experience like no other.
On October 28th, 2023, gather with us at the mystical Dorfold Show Ground , nestled in the heart of Nantwich, Cheshire, CW5 8LD. Prepare for a night filled with unearthly thrills and eerie chills as we present the Northwest's largest and most spellbinding fireworks display, among other Halloween marvels
Thrilling Highlights of Our Spooky Evening :
Spectacular Fireworks Pyromusical: Be awed by an epic and breathtaking fireworks pyromusical.
Giant Funfair Adventures: Explore our colossal funfair featuring children's rides and adrenaline-pumping attractions (*Additional charges may apply).
Little Monsters' Costume Contest: Watch as young ghouls and goblins compete in the Children's Fancy Dress Competition.
Punch & Judy Comedy Show: Join us for a hilarious Punch & Judy performance, guaranteed to tickle your funny bone!
FREE Nantwich Shuttle: Enjoy a complimentary shuttle bus service to and from Nantwich.
Conquer the Melody Corporation Scare Maze: Dare to brave our spine-chilling Scare Maze (*Additional charges may apply).
Roar with Excitement at the Dino Experience: Catch Dino's captivating performances from 6:00pm-6:25pm and again at 7:00pm-7:25pm.
Wanda Witchway's Halloween Extravaganza: Join Wanda Witchway for a spellbinding party from 5:45pm-6:15pm.
Mesmerizing Spooky Witch's Magic Stage Show: Be enchanted by the Spooky Witch's magic from 7:10pm-7:40pm.
Delectable Delights: Satisfy your cravings with an array of food outlets offering mouthwatering hot food and drinks.
Kid-Friendly Entertainment: Keep the little ones entertained throughout the evening.
Ample Parking Options: Multiple parking locations available * weather permitting.
Scare Maze – Nantwich Spooktacular
Live immersive horror attractions, walk through experience, the melody corporation | scare maze, a twisted, immersive, scaremaze with live actors.
Little Monsters' Costume Contest:
The main stage will play host to the Children's fancy dress competition where the winner will receive a prize and the 4 runners up will receive free ride vouchers for the funfair.
All children who enter the fancy dress competition will receive a voucher for a free ice cream at our sponsor Snugbury's ice Cream
Spooktacular – 2021
Our ground shaking 2021 show, in association with.
The Award-winning Blitz Fireworks Display team.
www.blitzfireworks.com
www.blitzballoonsuk.com
Meet our Headline sponsor
Alpha Omega Securities
Alpha Omega Securities Ltd provides a wide range of professional services for the protection of clients, their property and their premises throughout the United Kingdom. They are one of the headline Spooktacular Sponsors.
Have a Question?Contact us!
Shop – ticket sales / inquiries, blitz fireworks 14 hightown crewe cheshire cw1 3bs, blitz fireworks, www. b l i t z f i r e w o r k s .com.
For help please visit our Help and F&Q section where many questions have been answered.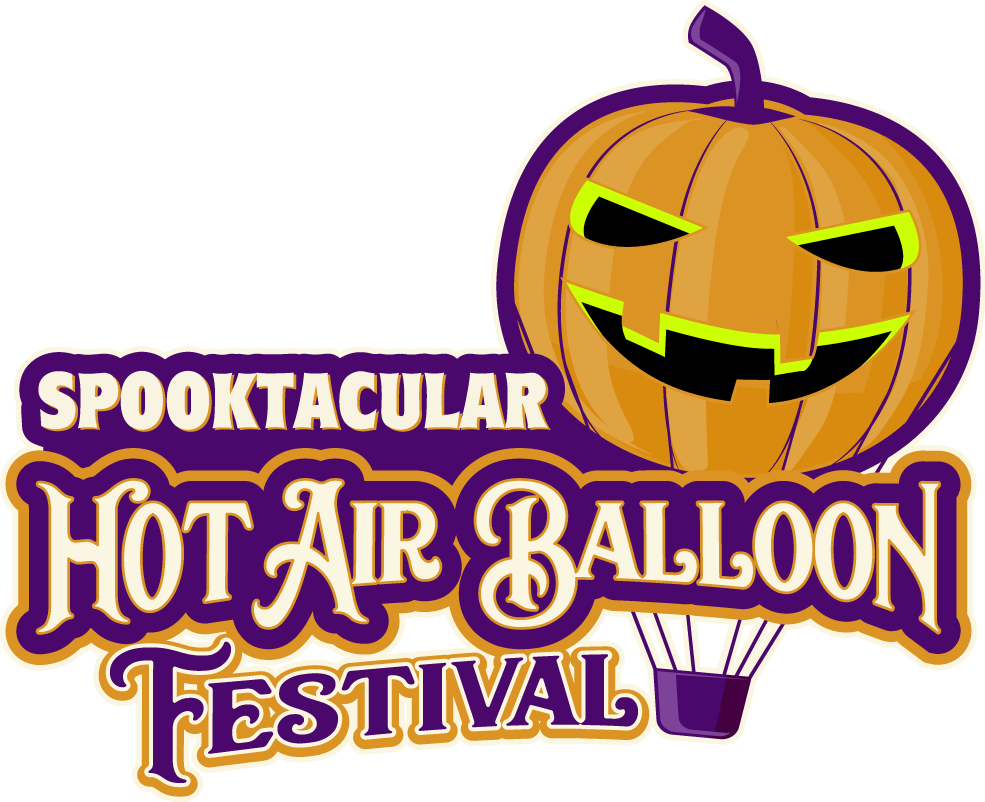 Coming this October!
Spooktacular Hot Air Balloon Festival
FUN & SAFE TRICK-OR-TREATING FOR THE FAMILY
The Countdown is on:
Friday, October 27 | Saturday, October 28 | Sunday, October 29
5:00 PM – 9:30 PM EACH NIGHT!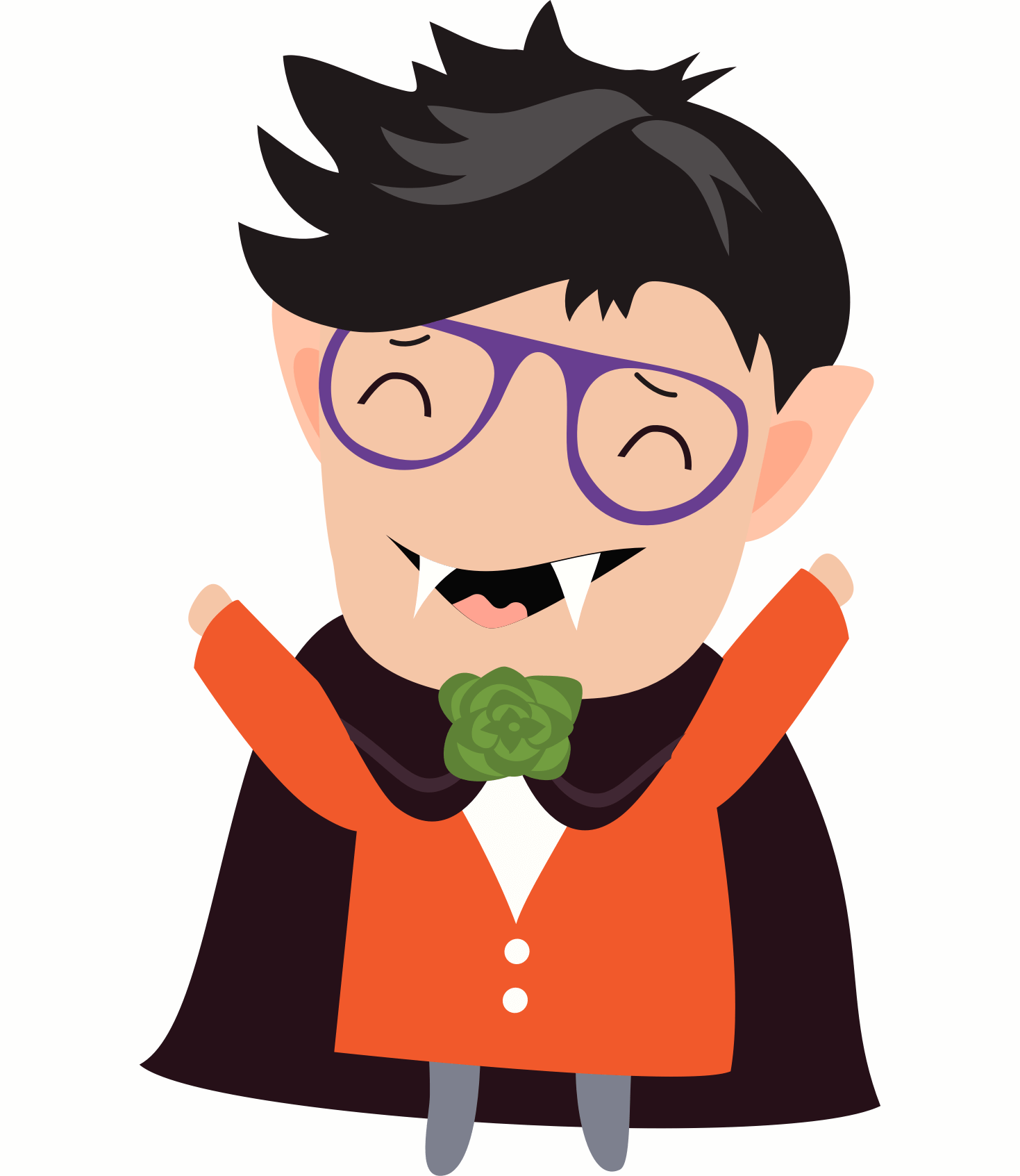 Spooky Costume Contests
Showcase your best costumes in our nightly costume contests presented by Funergy on Friday & Saturday! Kids, adults and groups can participate to see who will take home a variety of prizes!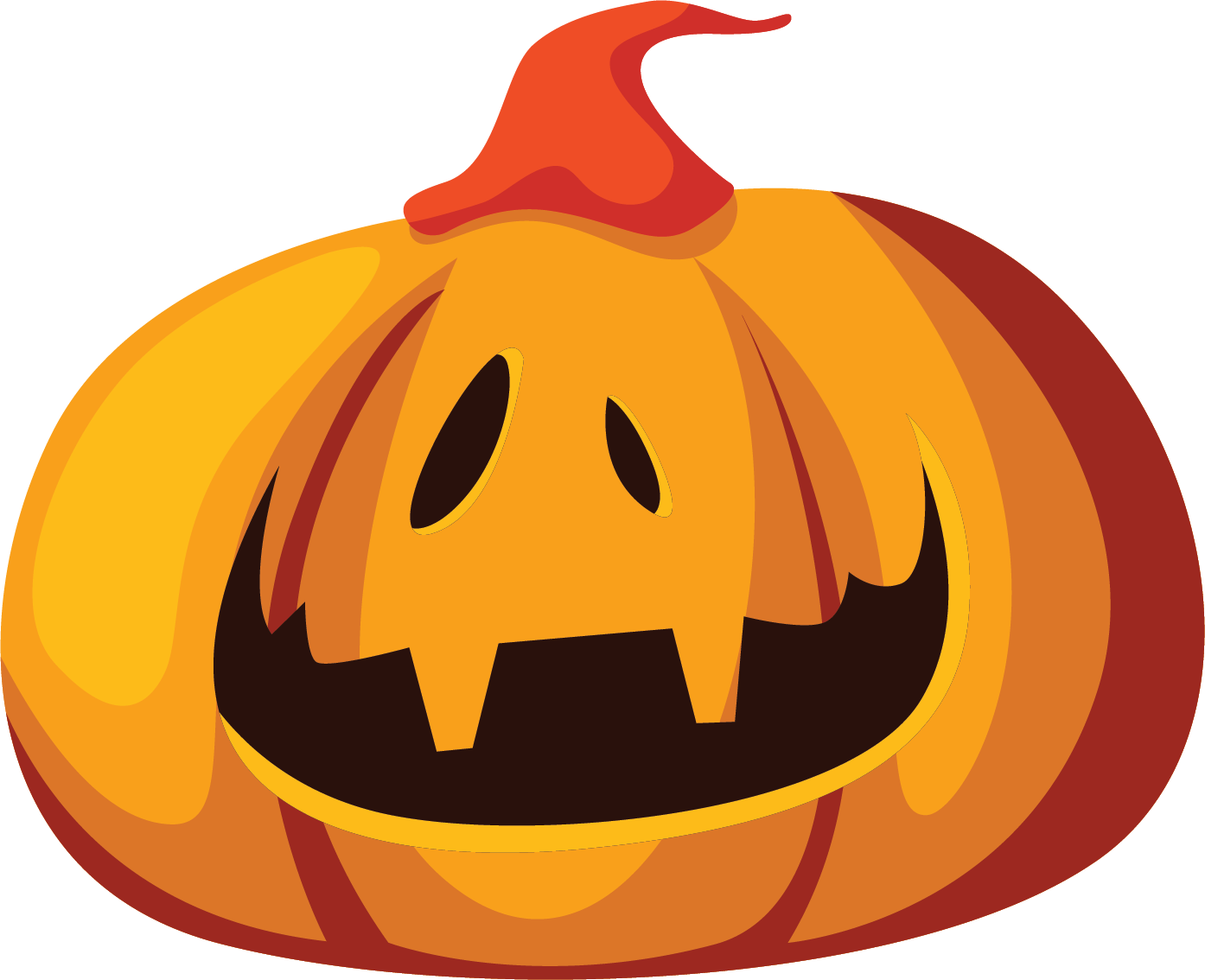 20+ Hot Air Balloons
We're excited to have over 20+ hot air balloons from around the country join in the Halloween festivities this year! Each balloon will be a trick-or-treat station with candy & treats handed out all night long!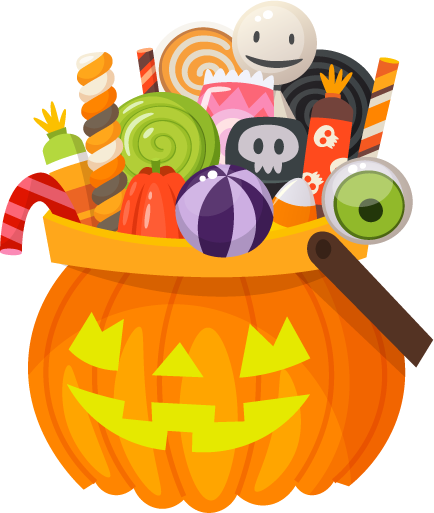 4,000 Pounds of Candy
We will have over 4,000 pounds of candy ready for all the kiddos for both days for the festival! Each hot air balloon will be designated as a trick-or-treat stop!

Tethered Balloon Rides
Ride a hot air balloon with the whole family, brought to you by Rainbow Ryders Hot Air Balloon Ride Co. Get up high and see the entire festival laid out before you! Tickets sold separately at festival! No advanced sales! Prices: Adults $25 / Ten and under $15
Get Tickets Today!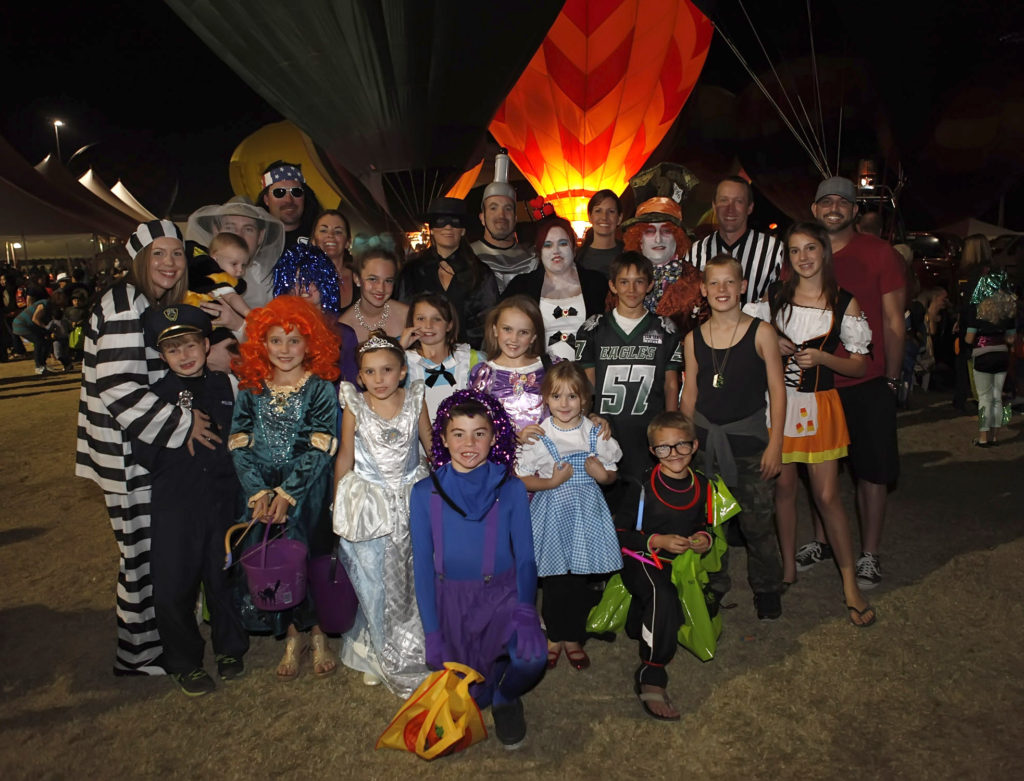 Ticket prices increase day of event, except for Sunday, October 29! Ticket prices will remain at $17 Adult & $12 Children 3-13!   Kids 2 and under are FREE!!
3- 13 years old
Kids 2 & under are FREE!
Ticket prices increase day of event (except Sunday, Oct 29)!
Kids 2 and under are FREE!!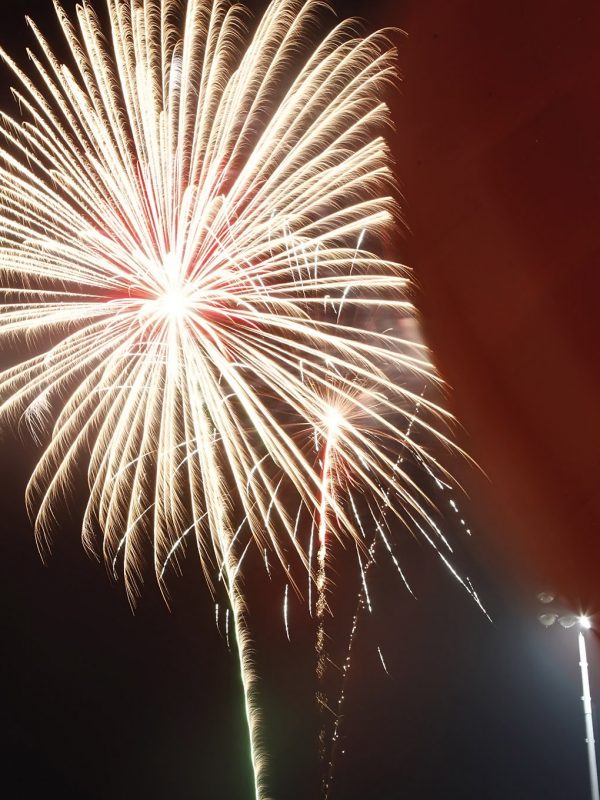 FREE Kids Zone!!!
Kids can run around and play at over 30 slides and attractions including inflatable bounce houses, slides and an obstacle course, and it's all FREE!!

Let the Party Begin!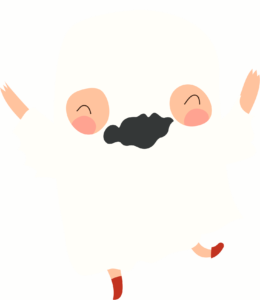 Spook Trail Opens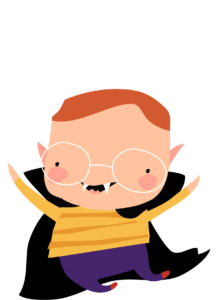 Nightly Magic Show
Starting at 6:00 pm.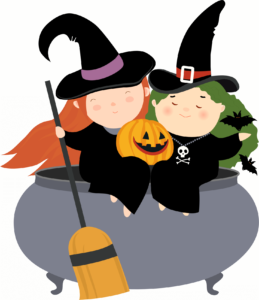 Balloon Start Going Up!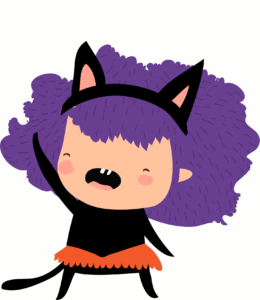 Costume Contests Start
Starting at 7:00 pm.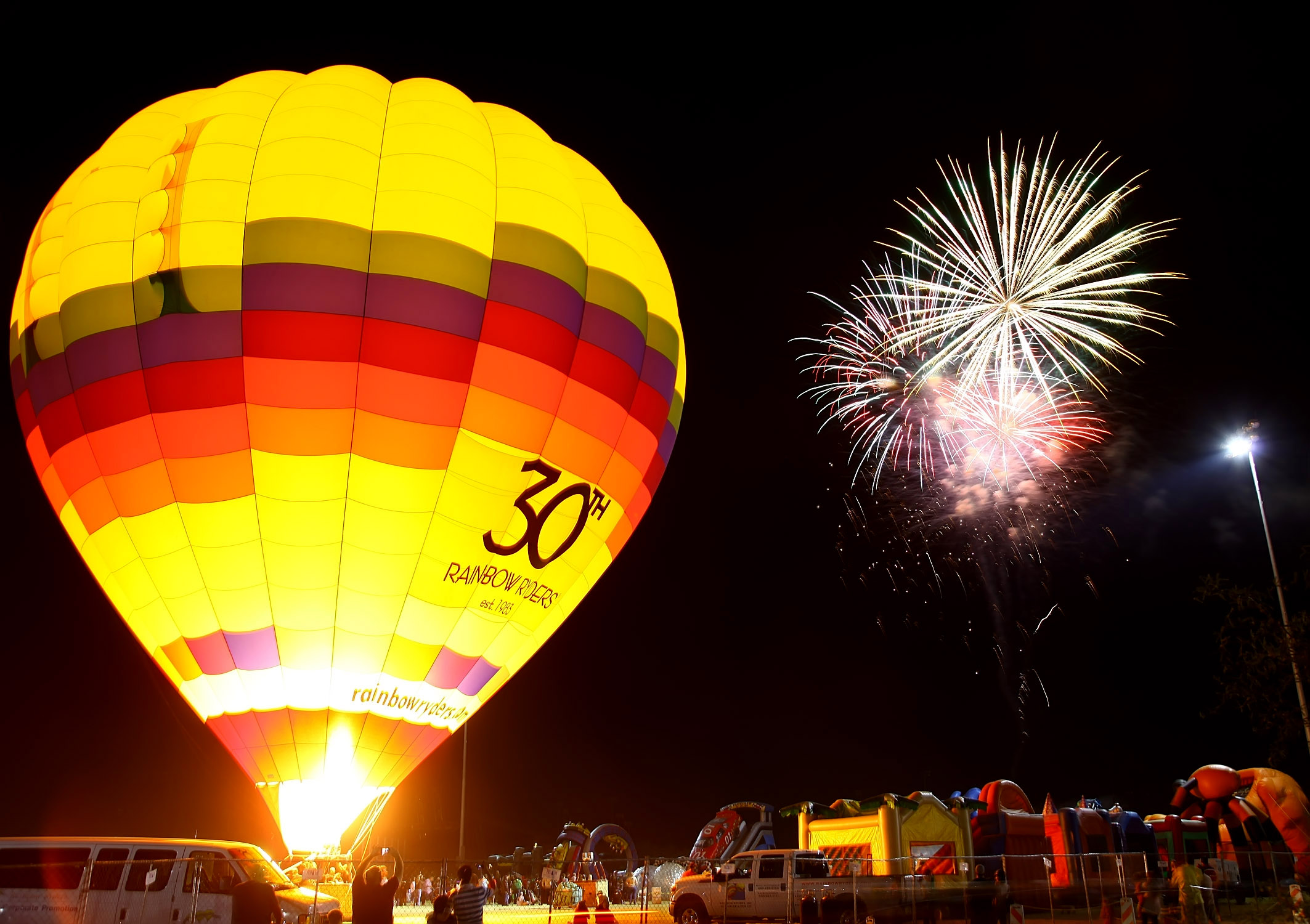 Fireworks on Friday & Saturday!
Starting at 8:45 pm.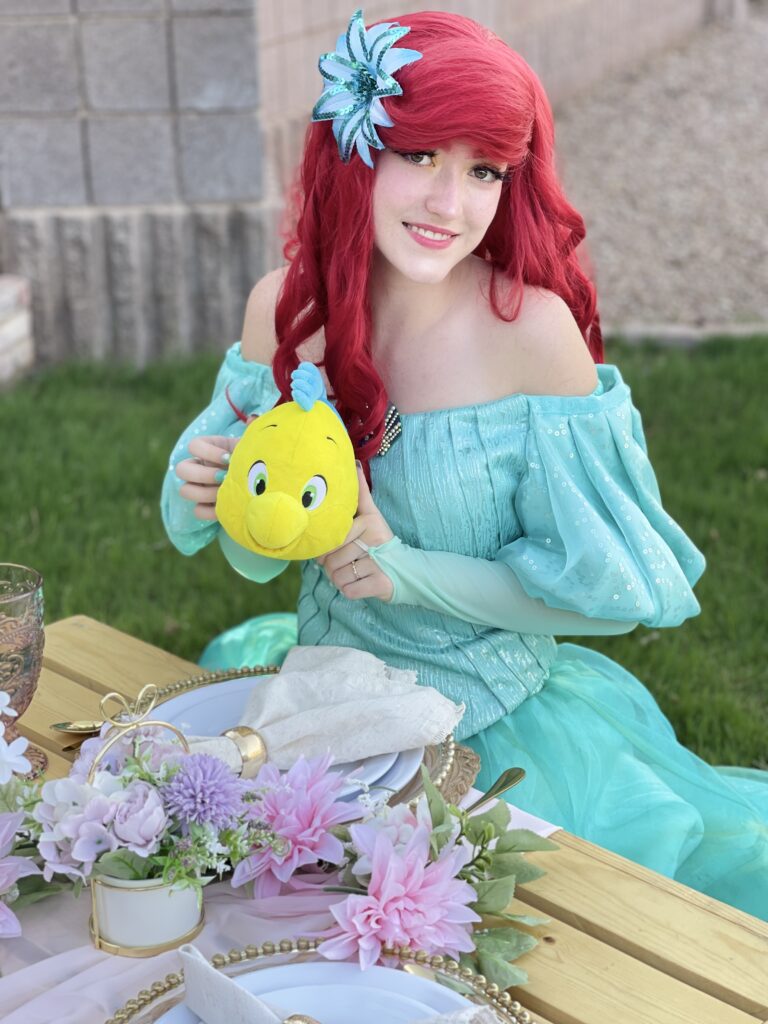 Sunday Night Only!
Splendid Princesses!
Visit the Princesses of Splendid Princess Parties for Sunday night only! They will be roaming through the crowd and will be on the Contest Stage throughout the night!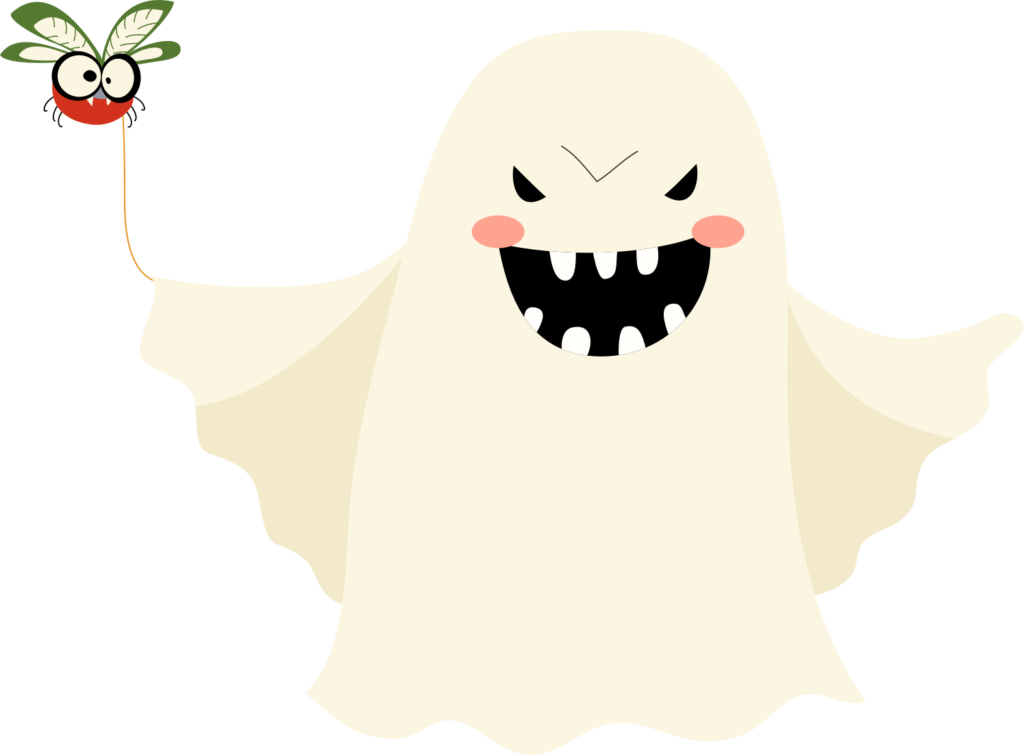 Sign Up for Updates & Offers!
Email (required) *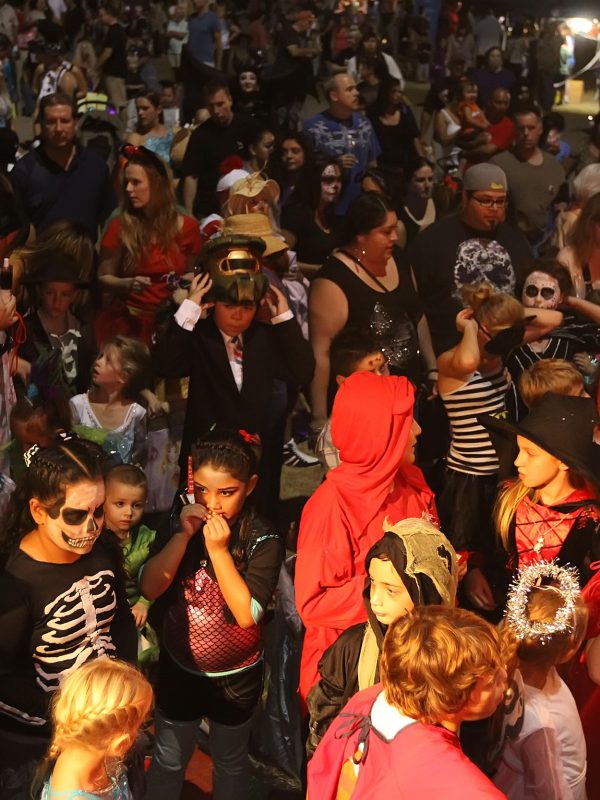 Get Involved
Sign up to be a vendor at Spooktacular!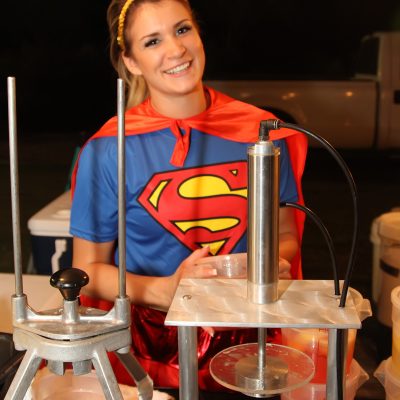 Food or Dessert Vendors
Exhibitors & Vendors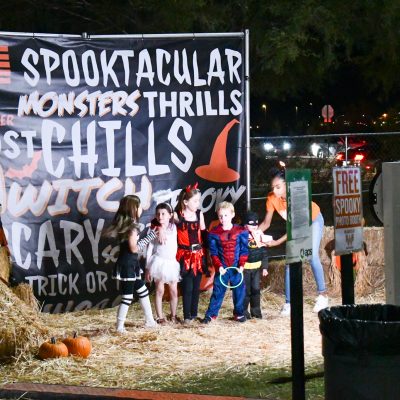 Sponsorships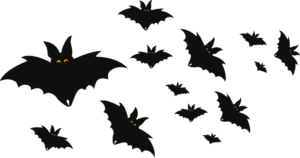 Where and When?
7555 N. Pima Rd. Scottsdale, AZ 85258
October 27 - 29, 2023
Partners & Friends

Copyright © Spooktacular Hot Air Balloon Festival 2022
Attractions
Sports & Recreation
Arts & Culture
Spas & Salons
Day Trips & Nearby
Things to Do on Catalina Island
Whale Watching
This Weekend in Long Beach
Annual Events
Restaurants
Cruise Terminal Information
Getting Here
Transportation
Visitors Center
Special Offers
Convention Center
Client Services
Meeting Facilities
Service Providers
Request for Proposal
About the CVB
Plan Your Trip
Maps & Directions
Travel Professionals
Fourth of July Events & Fireworks in Long Beach
The Long Beach waterfront will host spectacular fireworks events for Independence Day, including a free show at the Downtown waterfront on July 4, and a ticketed event, Big Bang on the Bay, in Alamitos Bay on July 3. Check it out!
Big Bang on the Bay: July 3
One of the biggest events in Long Beach on July 3 is the block party at Boathouse on the Bay at 190 N. Marina Drive. This year, the party begins at 5:30 pm and dinner will be catered by the Naples Rib Company. This is a great spot for viewing the fireworks over Alamitos Bay. Tickets are $75 per adult and $30 per child under 10, with proceeds going to charity. For more information or to purchase tickets, click here . Harbor Breeze Cruises is offering a ticketed viewing cruise of the event – for more information, click here .
Fourth of July Fireworks at the Waterfront
The main event on the Fourth of July is the spectacular fireworks show at Queensway Bay, sponsored by the City of Long Beach. The free show can be seen all along the waterfront at 9 p.m., with prime viewing points at Lions Lighthouse for Sight, Shoreline Village , Rainbow Harbor, and Marina Green. Harbor Breeze Cruises is offering ticketed viewing cruises here.
Parking is available at various paid lots, including at the Aquarium of the Pacific, the Pike Outlets, the Long Beach Convention & Entertainment Center, and others. Spectators are encouraged to visit waterfront restaurants and shops before the show.
Fireworks Fit for a Queen
One of the signature moments during one of the city's signature events occurs when an awe-inspiring array of fireworks soar over the Queen Mary (1126 Queens Hwy.) on Independence Day evening. For the first time in a few years, the Queen will host its own family-friendly night of music, entertainment, drinks, delicious bites, and fireworks! The event, which begins at 5 pm, features live music, DJs and a kid's zone. The historic Observation Bar will be open as well as concession stands on the Promenade Deck. Fireworks light up the sky at 9 p.m. For tickets, click here .
Aquarium of the Pacific BBQ & Late Night
View an ocean's worth of patriotic hues and the dazzling undersea "fireworks" and natural spectacles displayed by the aquatic residents of the Aquarium of the Pacific , which is offering special after hours access on July 4. Special tickets get you access to a buffet meal on the front plaza from 4-6:00 pm or a VIP dinner from 6:30-9:30 pm on the Rooftop Veranda, which overlooks the Rainbow Harbor and the evening's signature fireworks display.
Extended general admission hours are available until 10:00 pm, but advance registration is required. For more information and to purchase tickets, click here .
This website uses cookies to optimize your visitor experience. Learn More
Neighborhoods
Home to a perfect blend of wonderful and welcome communities.
Plan Your Trip
Whether you're visiting Long Beach, California for business, fun or both, you'll always find something unconventional to do.
Events in Long Beach
Special events in Long Beach invite visitors to experience a variety of festivals, sporting events, concerts, and celebrations throughout the year.
Grab your lederhosen and your favorite stein–it's Oktoberfest in Long Beach! You can find festivities throughout the month of October across town, featuring polka bands, stein-holding contests, and weiner dog
Halloween seems to get bigger every year, probably because it's one holiday that really lets you do you. And whether you like your Halloween sweet or spooky–or perhaps a little
It's Trick-or-Treat season and, if you have young children, chances are you're looking to emphasize the Treat when choosing Halloween activities – you know, stuff likely to produce more smiles
The Long Beach Marathon, one of the city's most popular events, is actually a series of races that takes place over two days. The headliner is, of course, the 26.
Long Beach has one of the largest populations of Filipinos in the U.S., making it possible for diners in the city to enjoy delicious dishes like lumpia, pancit, and adobo
With National Pizza Day (Feb. 9) upon us, it's time once again to take a look at one dish experiencing an undeniable renaissance in Long Beach. Local pizza is offered
For date night you're going to need a date (naturally), a classy but cool outfit, and a reservation with Gondola Getaway.
October is National Arts and Humanities Month. In Long Beach, where art is part of the everyday fabric of the city—expressed on its walls, in its neighborhoods, even on its
There are lots of beloved coffee shops in Long Beach, as increasing interest in specialty coffee has led to a boom of roasters in the city. Just about anywhere you
Poke (pronounced poh-keh) has quickly risen to popularity in the U.S. thanks to its presence on social media and an ever-growing interest in healthy foods. Serving raw marinated fish mixed
While the change from summer to fall is seasonally subtle in Long Beach, it does get a bit cooler (sometimes), and the sun sets earlier in the evening. So it's
According to a local Italian American association, San Pedro is home to Los Angeles' largest concentration of Italians, which may help explain the proliferation of authentic Italian eateries in neighboring
It may be surprising that a large part of a tattoo studio's business comes from tourists. Out-of-town ink certainly makes sense in Long Beach, where both city and tattoo studios
Long Beach will celebrate Hispanic & Latinx Heritage Month from September 15 to October 15. The celebration, recognizing the histories, cultures and contributions of American citizens whose ancestors came from
Halloween Time at the Disneyland Resort
Spirit away for eerily awesome fun with themed attractions, entertainment and more—september 1 to october 31, 2023, spellbinding thrills at disneyland park, characters dressed for the howl-iday.
Don't be surprised if you bump into Disney Characters—including Jack Skellington and Sally—all decked out for tricks and treats.
Haunted Mansion Holiday
Experience haunted halls with frightfully festive touches and ghoul-tide surprises, inspired by Tim Burton's The Nightmare Before Christmas .
Halloween Screams
Surround yourself with villainous visions and haunting tunes during this seasonal fright-tacular—featuring fireworks on select nights.
Main Street Pumpkin Festival
Discover hundreds of hand-carved pumpkins taking over Main Street, U.S.A., including some resembling Disney characters.
Disney's Happiest Haunts Guided Tour
Take a guided tour around Disneyland Park to enjoy chilling stories and thrilling experiences—and watch Halloween Screams, a nighttime spectacular, from a special viewing area!
Eerie Chills at Disney California Adventure Park
Guardians of the galaxy – monsters after dark.
Team up with Rocket in a race to rescue a fellow Guardian during this daring Halloween adventure that takes place in the dark.
Costumed Cars Cruise the Park
Pull up to "Radiator Screams" to see some of your favorite characters decked out in hilarious Haul-O-Ween attire.
Haunting Interactions with MagicBand+
From September 1 through October 31, use your MagicBand+ to discover haunting interactions with the Headless Horseman Statue at Disney California Adventure Park.
Frightful Delights
Enjoy the park's most bewitching season with devilishly delightful adornments and entertainment at every turn.
Luigi's Honkin' Haul-O-Ween
Join the famiglia for a mischievous ride riddled with ghastly good tunes and decorations.
Mater's Graveyard JamBOOree
Steer clear of the creepy cobwebs during this haunted hootenanny you won't soon forget.
Dining Packages
Plaza inn halloween screams dining package.
Savor a scrumptious dinner on Fridays and Saturdays from September 1 to October 28, 2023—and on Halloween night, Tuesday, October 31, 2023—with an all-in-one meal package that includes reserved viewing of the Halloween Screams Fireworks!
Tomorrowland Skyline Terrace Dining Package
Take in breathtaking views of Disneyland Park over a delicious dinner—and delight in eerie cheer on nights when fireworks are offered!
Specialty Snacks
Feast on decadent Halloween-themed culinary creations every ghost and ghoul is sure to love.
Goofy's Kitchen
Enjoy breakfast, brunch or dinner with Goofy and some of his friends in their creative Halloween costumes!
Enjoy Día de los Muertos in Both Parks
Día de los muertos.
Traditional Mexican Day of the Dead celebrations are honored in El Zocalo Park with authentic cultural displays.
Plaza de la Familia
Celebrate the everlasting bonds of family, the spirit of Día de los Muertos and the world of Coco at Paradise Gardens Park.
Celebrate Halloween with Oogie Boogie
Oogie Boogie Bash – A Disney Halloween Party
Explore all that's in store for this after-hours event—select nights in September and October 2023!
More Fall Festivities
Pluto's pumpkin pursuit.
Join a scavenger search for character-inspired pumpkins—and pick up a creepy keepsake!
Boo-tiful Keepsakes
Commemorate your visit with Halloween-themed apparel and accessories or a supernatural souvenir.
The Perfect Disney Gift
Give someone special the gift of magical possibilities with a Disney Gift Card!
Downtown Disney Halloween Guide
Unearth bewitching sights, fang-tastic treats, spellbinding souvenirs and eerie entertainment for the whole family.
HalloWeekends at Cedar Point Offers The Best Halloween Events and Attractions in Ohio!
Select days & nights, September 14 – October 29, 2023
Get the family together and enjoy not-so-scary fall activities, your favorite rides and attractions, live entertainment and more, OR immerse yourself in terrifying mazes, spine-tingling scare zones and thrilling shows when the sun goes down. HalloWeekends runs on select days and nights, September 14 – October 29.
Daytime Delights
Fridays - Sundays
Nighttime Frights
Select Nights